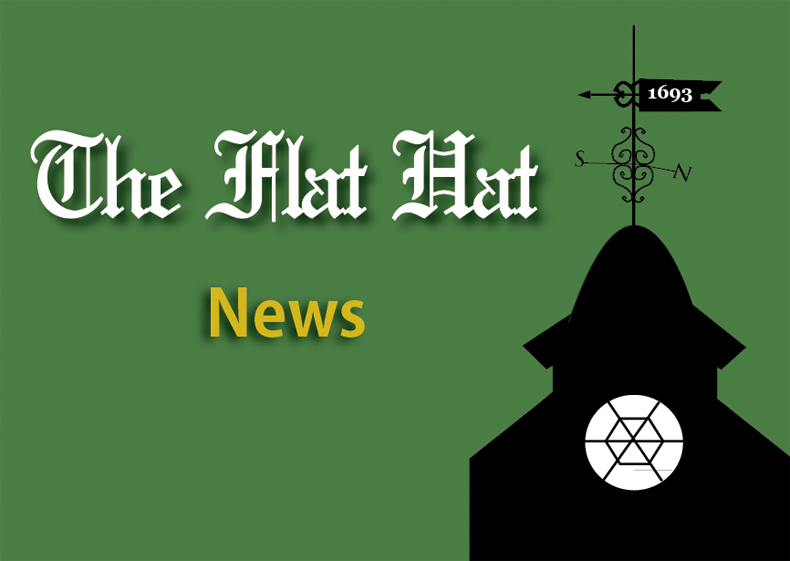 Competition for Student Assembly positions began early Tuesday morning when campaigns kicked off at 12:01 a.m.
Election Day is scheduled for Sept. 27, and all social classes will hold elections.
After a spring election season marred with 18 complaints of SA Code violations, the Elections Commission hopes to better enforce the SA Code for fall elections.
"The Code is pretty much exactly the same as it's been, we're just really trying to make sure it's enforced," Chair of the Elections Commission T.J. O'Sullivan '13 said. "In the past, we had a lot of leeway given and a lot was kind of opened to interpretation. We're taking a very conservative, hard-line stance this year."
Door-to-door campaigning, which has been vaguely defined in the past, will not be tolerated all, according to O'Sullivan.
In years past, a different set of people managed the fall and spring elections. This year, however, the Elections Commission selected by the SA senate will manage both the fall and spring election. The commission is also only composed of upperclassmen, with the majority being seniors.
"It's exclusively upperclassmen," O'Sullivan said. "The reasoning behind that is that we wanted people who could be impartial. There's no such thing as perfectly impartial, but you don't want people who have a stake in the race. "
For the Elections Commission, enforcement of the SA Code is key.
"The vast majority of the problems last spring would have been avoided if the rules had been enforced," SA President Curt Mills '13 said. "If we set a decent tone for the freshman elections, we'll have fewer problems in the spring election."
The fall elections will fill some social class vacancies on the Undergraduate Council.
The Undergraduate Council, comprised of each class's officers, handles programming for class events and Homecoming. In addition, senior class officers help to manage the senior class gift.
"Just by tradition, [the Council's] pretty autonomous from the rest of the SA," Mills said. "I think that the Undergraduate Council is very important, especially with the strides we've made in the senior class gift. It's an enormous development burden, but with more underclassmen on the council, it prepares the next generation to handle that."
For the class of 2013, Naid Allassan '13 is running unopposed for secretary and Austin May '13 is also running unopposed for treasurer.
The class of 2014 has four people vying for the Vice President of Social Affairs position: Charles Richard Lampkins '14, Neal Friedman '14, Sally Schoenfeld '14 and Jyness Williams '14 are all in the running. Alexis Caris '14 is running unopposed for secretary.
The class of 2015 also has a packed race for Vice President of Social Affairs. Cassidy Fazio '15, Christopher Johnson '15, Katherine Marie Ault '15, Leo Del Rio '15 and Joseph Laresca '15 are all competing for the position. Kameron Melton '15 is running unopposed for the position of secretary.
The class of 2016 is looking to fill all its positions on the SA Undergraduate Council.
For class President, Nick Hoffman '16, Daniel Park '16, Daniel Sutherland '16, Tyler Willson '16, Emily Nye '16, John Christoph '16, Weston Coward '16, Ethan Teicher '16, Ace Goldstein '16 and Lindsey Rae Guthrie '16 are all competing for the position.
Daniel Rice '16, Princess Johnson '16, Patrick McLaren '16, Jake Fansler '16 and Torey Beth Jackson '16 are all running for Vice President of Advocacy.
Five people are competing for Vice President of Social Affairs: Boyue Xuan '16, Mikaela Spruill '16, Yousif Al-Amin '16, Joanna Odenthal '16 and Owen Howe '16.
Quetzabel Benavides '16 and Blake Martin '16 are running for secretary.
For treasurer, Shupeng Cao '16, Rachel Johnson '16, Peibo An '16, Erik Berg '16, Darrian Hobbs-Rasberry '16 and Kiara Earle '16 are in the running.
Tuesday's senate meeting barely reached the attendance quota, which troubled Senate Chairwoman Kendall Lorenzen '15. Lorenzen hopes to see renewed interest with the fall elections.
"We're fortunate to have a lot of new senators this year, but no one understands the freshman experience like freshmen do," Lorenzen said. "I think that adding freshmen to the senate will help. They have a passion for it, and when they're starting off with that, they have some more time to dedicate to it."
The freshman class is looking to fill four seats in the SA senate. Vying for those four spots are Sam Glover '16, Yohance Whitaker '16, Lauren McIlvaine '16, Brad Riehle '16, Adam Nowicki '16, Chantelle Tait '16, Raymond Schein '16, Mailise Johnson '16, Asaad Lewis '16, Connor McAlevy '16, Thomas Northrup '16 and Daniel Ackerman '16.