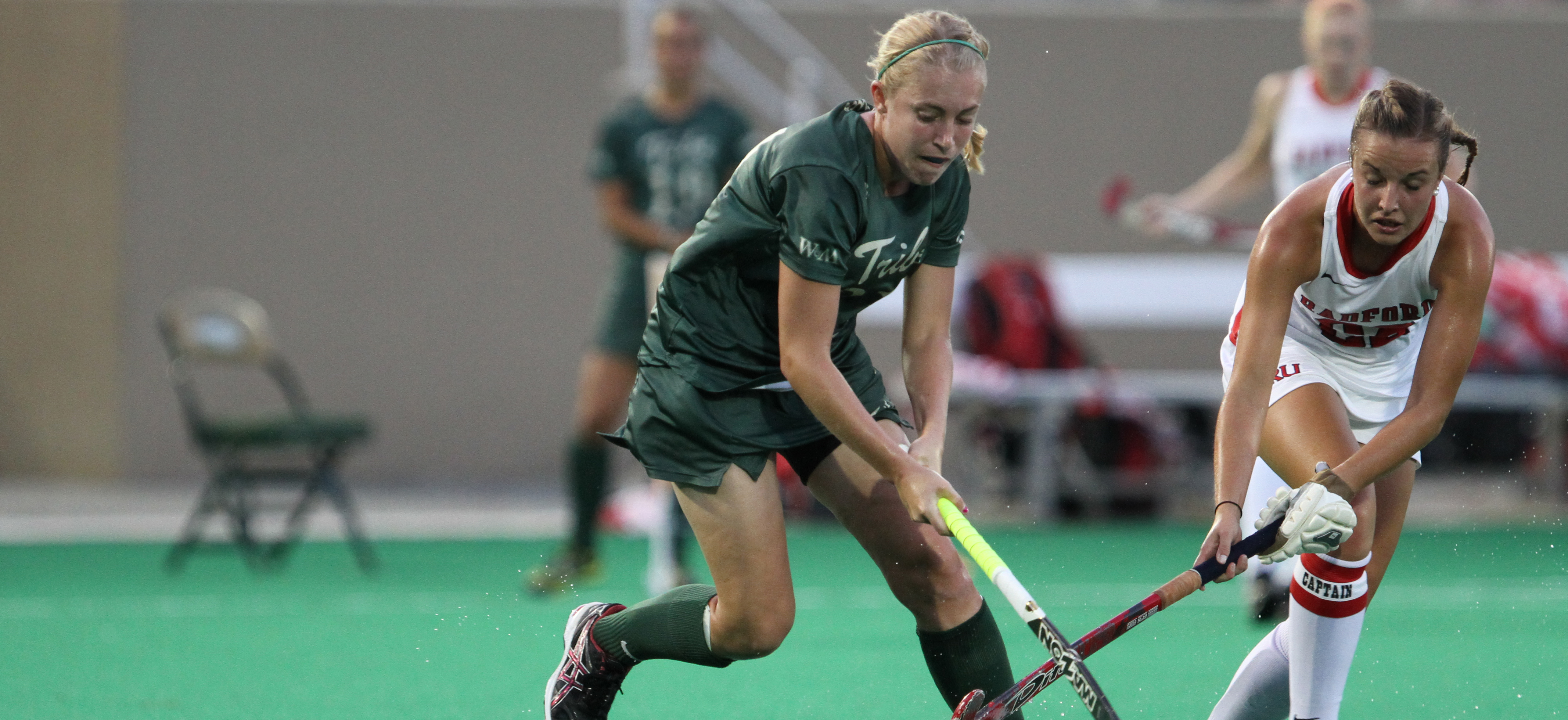 All good things, as they say, must come to an end.
William and Mary concluded its best season since 2008 Friday, falling 3-2 at the hands of Delaware in the quarterfinal round of the Colonial Athletic Association Tournament in Philadelphia. The College finishes the year with a 10-9 overall record, securing its first winning season since 2006. This season was a complete turnaround from an ugly 2011 campaign in which the College went 1-7 in the conference.
The contest pitted the No. 4 seed Tribe against the No. 5 seeded Blue Hens with the right to face CAA powerhouse Drexel in the semifinals on the line. Delaware entered the match on a hot streak, having won three of its past four games prior to meeting with the Tribe.
Both squads came out of the gate aggressively Friday, but the Blue Hens managed to score first.  Delaware's Michaela Patzner shot the ball from a distance, and Morgan Hudson tipped the ball past senior goalkeeper Elizabeth Frey for the game's first score at the 10 minute, 17 second mark in the first.
Nearly eight minutes later, the College evened the score with a goal of its own. Freshman attacker Pip Saunders got the Tribe on the board at the 18:20 mark, scoring a nifty goal on the feed from sophomore Emma Clifton. Saunders received the pass and then flipped the ball over Delaware goalkeeper Sarah Scher's head and into the back of the net. The goal was Saunders' eighth of the season, a mark that leads the team.
With the score even, the two squads battled back and forth until just before halftime. With less than three minutes before the break, Delaware's Carley Hecht put the Blue Hens out in front with a score. Delaware held their lead until the break.
After halftime, the Blue Hens continued to gain momentum. Tory Sharpless crossed the ball to Kasey Prettyman, who smacked the ball into the right corner of the cage. The score put the Blue Hens up 3-1 and instilled a sense of urgency in the College, which needed to rally back in order to save its season.
Senior defender Christine Johnson, one of the College's top performers, responded to the challenge. Clifton and Saunders launched a corner at the 57:17 mark, and Johnson seized the opportunity, collected the ball and sent the ball into the cage. Johnson's goal cut Delaware's lead to one, and put the Tribe closer to tying the game and possibly extending its season.
Despite its untimely end, the Tribe's best efforts, the Delaware defense held strong and outlasted the College attack. While the season came to an untimely end, the College produced a strong season, while the team will lose a pair of stars in Johnson and senior defender Maria Caro, the squad's emergent young talent signals the possibility of a bright future next season.