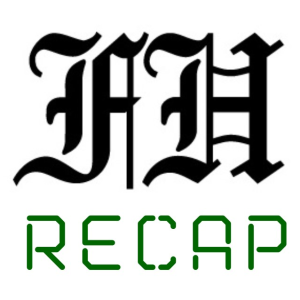 Tune into Flat Hat Recap to catch up on the biggest stories of the week.
Edited and  produced by Online Editors Kayla Sharpe '17 and Julia Kott '17.
Nov. 20, 2015
Students hold candlelight vigil to honor victims of Paris terrorist attacks
Professors address current lack of racial diversity in forum
Panhellenic Executive Board pens letter to NPC
Nov. 13, 2015
Integrative Wellness Center: Under One Roof
College hires first Chief Financial Officer
Volunteers for the Haven discuss its first year
Oct. 30, 2015
College launches campaign to raise $1 billion
Life interrupted: Non-traditional students at the College
Students organize Wren sit-in for mental health
College explores new faculty training for sexual assault
Oct. 9, 2015
Subcommittee urges new misconduct education
College presidents hold service year summit at the College
Living alongside the past in Colonial Williamsburg house
Oct. 2, 2015
Greek-affiliated students at higher risk of sexual assault according to Climate Survey
City of Williamsburg considers allowing food trucks on streets
Swem's new media center offers resources for creative production
Sept. 25, 2015
On a street with(out) white houses
Students, administration tackle survey data
Wren: The College's cornerstone
Sept. 18, 2015
Dean apologizes for Orientation Aide training speech
College diversifies bathrooms on campus
Alumni's band Honest Haloway plays at Fridays at Five
Confucius Institute helps spread Chinese culture to the College and beyond
Sept. 11, 2015
College's Sexual Misconduct Task Force releases findings and recommendations
Who let the dogs out?: Colonial Williamsburg introduces new mascot, Liberty
Behind the Brick Walls: Washington Hall houses a hidden history
Williamsburg adds new bike lanes along campus
Sept. 4, 2015
Zable construction in progress for 2015 season
Fading out the Confederate narrative
Where in the world was William and Mary this summer?
Jukebox the Ghost guitarist Tommy Siegel on college, uber-fans, choosing the band's name