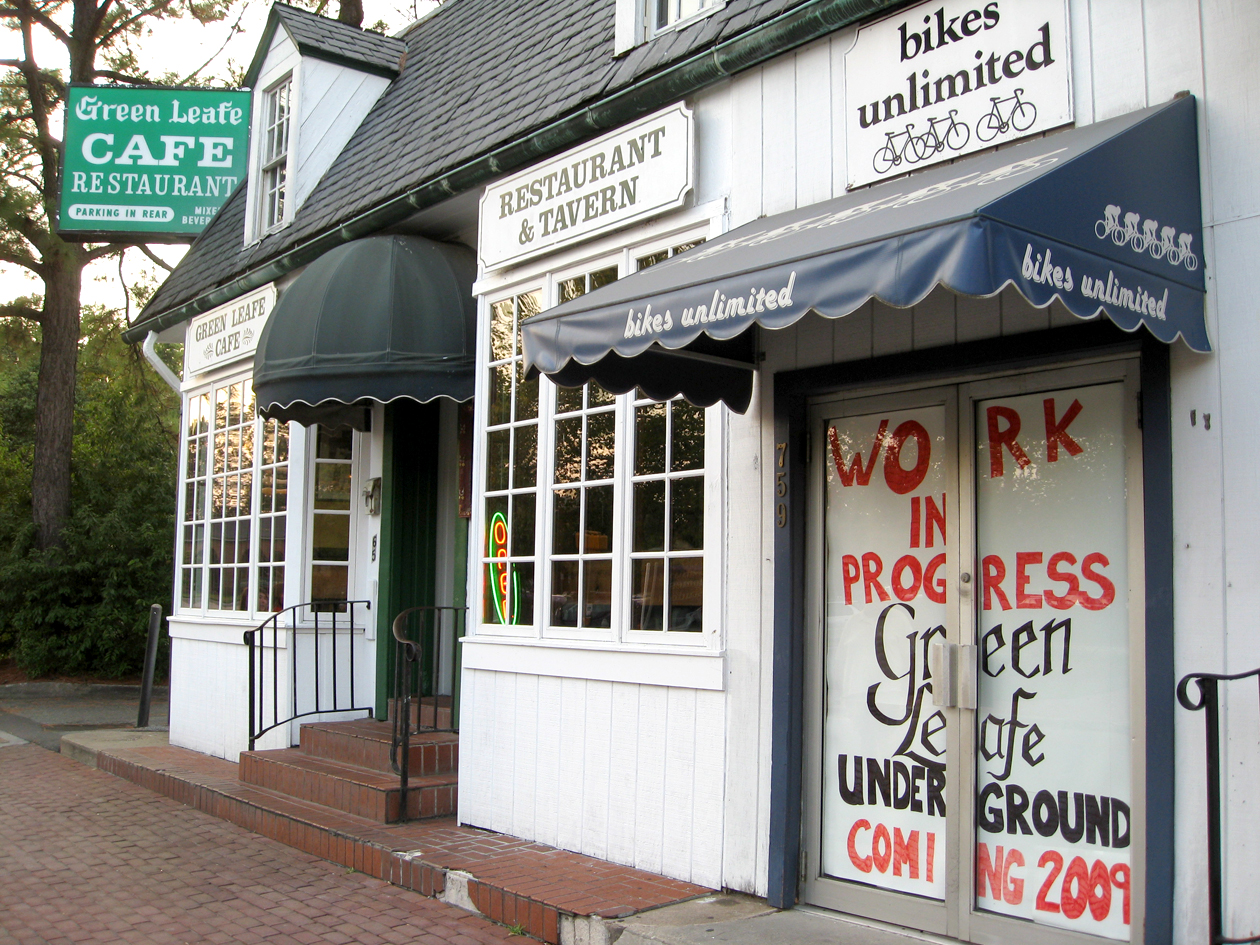 Williamsburg has seen two new bars spring up in the 0.002 square mile stretch of Richmond Rd. and Scotland St. over the past year.
Brickhouse Tavern, a franchise restaurant with another location in Newport News, arrived this summer, while The Crust, an offshoot of the franchise restaurant Baker's Crust, set up residence in Tribe Square last October.
For the three staple Williamsburg bars — the College Delly, Paul's Deli and Green Leafe Cafe, the introduction of two new bars has changed the drinking and eating landscape with the increase of competition in the area.
"We've noticed a definite uptick in students going from bar to bar," general manager of the Green Leafe Alex Grey said. "I think it's really a blessing in disguise. As far as Brickhouse opening up, it's given us the push to offer more specials and do some more marketing."
Last semester, in an attempt to draw a more diverse crowd, the Green Leafe began allowing people age 18 and up after 9 p.m. but eventually decided to return to the 21-and-over rule this semester.
"That sort of thing didn't work out so well for us," Grey said. "We noticed a different tone to the crowd when we added under-21 kids into the mix. We're not trying to be a club here; we're trying to be a tavern and do what we do best, and that's good booze, good food and good music."
For now, the College Delly and Paul's Deli remain open to customers 21-years-old and older after 9 p.m. on weekends. Tsipas noted that younger patrons of the delis are welcome to order and pickup food until 2 a.m.
"In my experience, it is an ABC issue," Tsipas said. "It's not easy to keep under 21 people from drinking. How do I protect myself from losing my ABC license? It's by keeping it at 21. It's nice to mingle the under 21's with the 21's, but the issue is, is it safe?"
The Crust, which opened last October, does allow people age 18 and over after 9 p.m. The first months of business proved to be a little slower for The Crust as it worked to break out onto the bar scene, but spring semester amped up business.
"It was like, everybody came back from spring break, and we were busy nonstop until graduation," lead manager at The Crust Blair Sherwood said. "People were slowly getting used to us. Everybody's so used to the three staples, so it was more to get us into the routine of drinking. The food was a hit right away, but we're slowly getting a drinking crowd."
George Tsipas, owner of both Paul's Deli and the College Delly, also felt that the introduction of two new late-night options proved beneficial for the whole area.
"Competition is good for all of us; it makes us better," Tsipas said. "My hope is that everybody does it right and brings a good product to the area, so we bring more people to this area. So it wouldn't just be competition, it would be drawing more people here."
Grey noted that the bars often work together, offering ice if one runs out or exchanging coins if one is low, creating a mutually beneficial environment.
Brickhouse Tavern also joined the crowd of bars, opening July 13. Owner Daroon Bargash noted that business has been steadily increasing since the opening.
"A lot of people that I've heard from so far have said that I've brought life into this area," Bargash said. "I'm not here to step on nobody's toe. If I'm fortunate enough, I will stay in business for as long as they have."
Bargash hopes that Brickhouse will eliminate some of the larger lines that gather outside the delis during the weekend. Brickhouse allows patrons 18-years-old and older most nights. Bargash noted that when they near capacity on busier nights, they restrict admittance to 21-and-over.
As to the introduction of the two new franchises to the bar scene, Tsipas continues to support his family-run business and has yet to recognize any substantial difference to the flow of customers.
"I'm all for local businesses," Tsipas said. "I'd like to see more family businesses and local businesses do more than corporate businesses. I've seen too many local businesses suffer over the years, but we've been really fortunate."