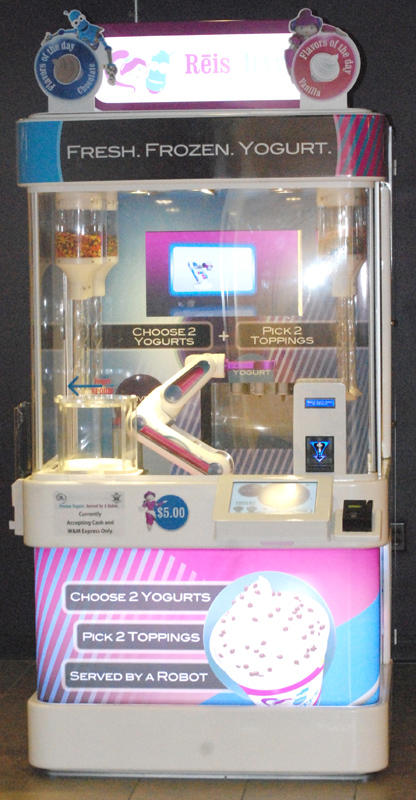 The beginning of a new semester welcomes another round of changes for Dining Services on campus. Frozen yogurt, hummus and the increase in Greenberry Coffee Co locations are just a few of the new additions alongside continued construction for the Sadler Center expansion project.
The Sadler extention, an $8 million project, is being financed by increased funds resulting from the requirement of the Class of 2015 and below to purchase meal plans if they reside on campus. Some Class of 2015 students voiced serious concerns about the requirement, especially when their options were limited to the Freedom, Gold 19, Gold 14 and Tribe 10 meal plan options.
Next year, however, members of the Class of 2015 who reside on campus will also be able to choose the Block 125, Block 100 or Block 50 meal plans in addition to those offered this year. For the 2013-2014 academic year, juniors, sophomores and freshmen residing on campus will all be required to have a meal plan.
"Current meal plan options will remain in place for next year's sophomores, however, as part of the Food Service procurement process, consultants will be on campus reviewing the overall dining program, including meal plans," Dining Marketing Manager Faren Alston said in an email. "The review will continue through the next academic year."
Alston assures students that they will not be inconvenienced by the Sadler Center expansion project.
"The only thing affecting students this semester will be the closure of the patio, external construction fencing and additional noise, however this will not affect the overall functionality of the facility," Alston said in an email. "Work will begin on the interior of Sadler once the facility closes for the summer."
Dining Services also introduced Robofusion, a robotic frozen yogurt machine, outside the Student X-Change. The machine's robotic arm serves Reis and Irvy's frozen yogurt and will accept cash and Express.
"Students have been asking for frozen yogurt in the dining locations so Robofusion is a perfect solution," Alston said in an email. "We are also proud to say that Robofusion is the first machine [of its kind] on a college campus."
Students Brittney Harrington '15 and Brittany Reynoso '15 tried the machine out Thursday afternoon.
"It doesn't taste like frozen yogurt," Harrington said.
Reynoso agreed, commenting on the choice of topping options.
"The vanilla looks like orange," Reynoso said. "The toppings are okay. … They're more like ice cream toppings; there's no fruit."
This spring, Aramark's dining contract will be completed and the company will need to renew its contract with the school in order to continue operating as the College's Dining Services.