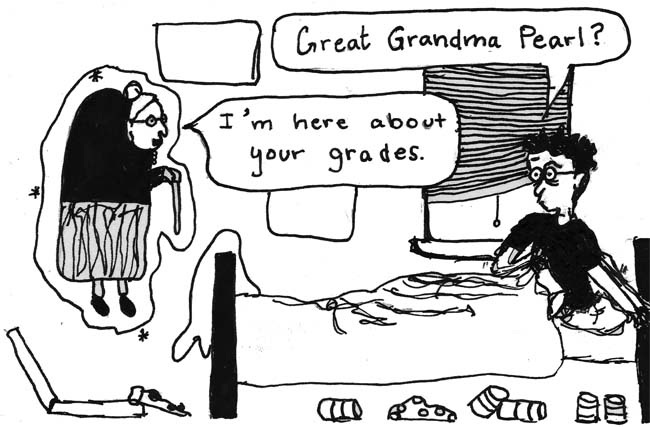 I'd be willing to guess the majority of students at the College of William and Mary are a product of the American Dream. At some point in your lineage, your ancestors — maybe your parents, grandparents, great-grandparents or even further back — came to this country with little means and worked. And worked. And worked some more — in many cases becoming victims of the same oppression they were fleeing in the first place. Yet somehow, they made it through unreasonable circumstances to improve life for their children and their children's children. Now that their dreams have been realized, and their descendants, even if it's a century later, attend expensive, prestigious institutions of higher education, some of them would be pretty disappointed. According to a new study published in the American Sociological Review, the more money parents contribute to their children's college education, the lower their grades. This is embarrassing.
No one likes being told how lucky he is and what a great opportunity he has. It doesn't change the fact that, for students attending the College with their parents' help, both of those things are true. The study's findings don't mean that students are the only ones guilty of not recognizing how lucky they are. Parents who casually shell out hundreds of thousands of dollars on their children's education — without making their expectations and the magnitude of their contribution clear — risk seeing lower achievement, complacency and a false sense of entitlement in their kids.
To everyone's credit, however, this isn't always easy, especially during freshman year. It's difficult to communicate expectations about grades and performances while simultaneously saying goodbye to one's child. Neither is it easy for the student, who must live up to his or her parents' expectations while also trying to establish themselves in a new life. But this process should get easier as college life becomes more of a reality for both students and parents, and it's necessary for success, especially for those students whose parents are paying the full price tag.
Examining my own experience as a current freshman, I consider my parents, who generously agreed to pay for all four years of my out-of-state tuition — a large amount of money. In some ways, it's a relief that their expectations are that I work hard and get help when I need it; they trust me with the former, not as much with the latter. However, knowing when I've fulfilled their expectations can sometimes be difficult. My dad often says something along the lines of, "This is good, but I bet you can do better" in reaction to my grades. While I love that he believes I'm capable of greater achievement, I want him to be satisfied.
Let me be clear: I'm not suggesting helicopter parenting. We've earned our autonomy. But if parents and students don't communicate about their financial and academic expectations, everyone will lose sight of what a great opportunity college is and the past toils that made the opportunity possible in the first place.
Email Matt Camarda at mjcamarda@email.wm.edu.