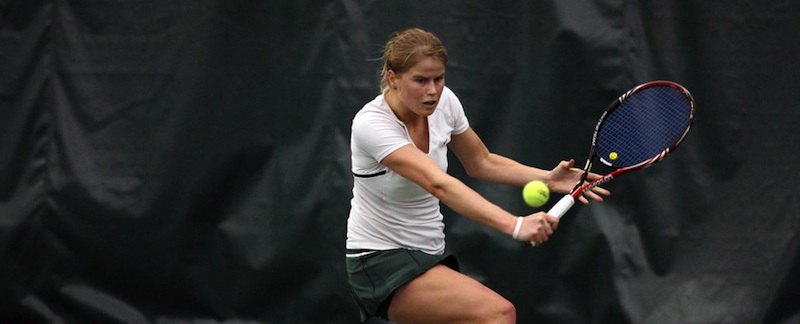 William and Mary continued its challenging early season schedule this weekend, splitting a pair of matches against nationally ranked opponents. The College (4-2) knocked off No. 71 Harvard 5-2 on Friday before falling to No. 64 Kansas State 4-3 on Saturday in Cambridge, Mass.
The College dropped the doubles point against the Crimson, but came storming back in singles play. The Tribe swept the first five spots in singles play, solidifying the win.
With victory secured, the Tribe turned its sights to Saturday's match against Kansas State. The College got off to a good start against the Wildcats, claiming the doubles point.
The singles competition, however, was a different story. Johnson and Cepeda both won at the No. 4 and No. 5 positions, respectively, but the Tribe was overwhelmed at all other posts, allowing the Wildcats to take the match, 4-3.