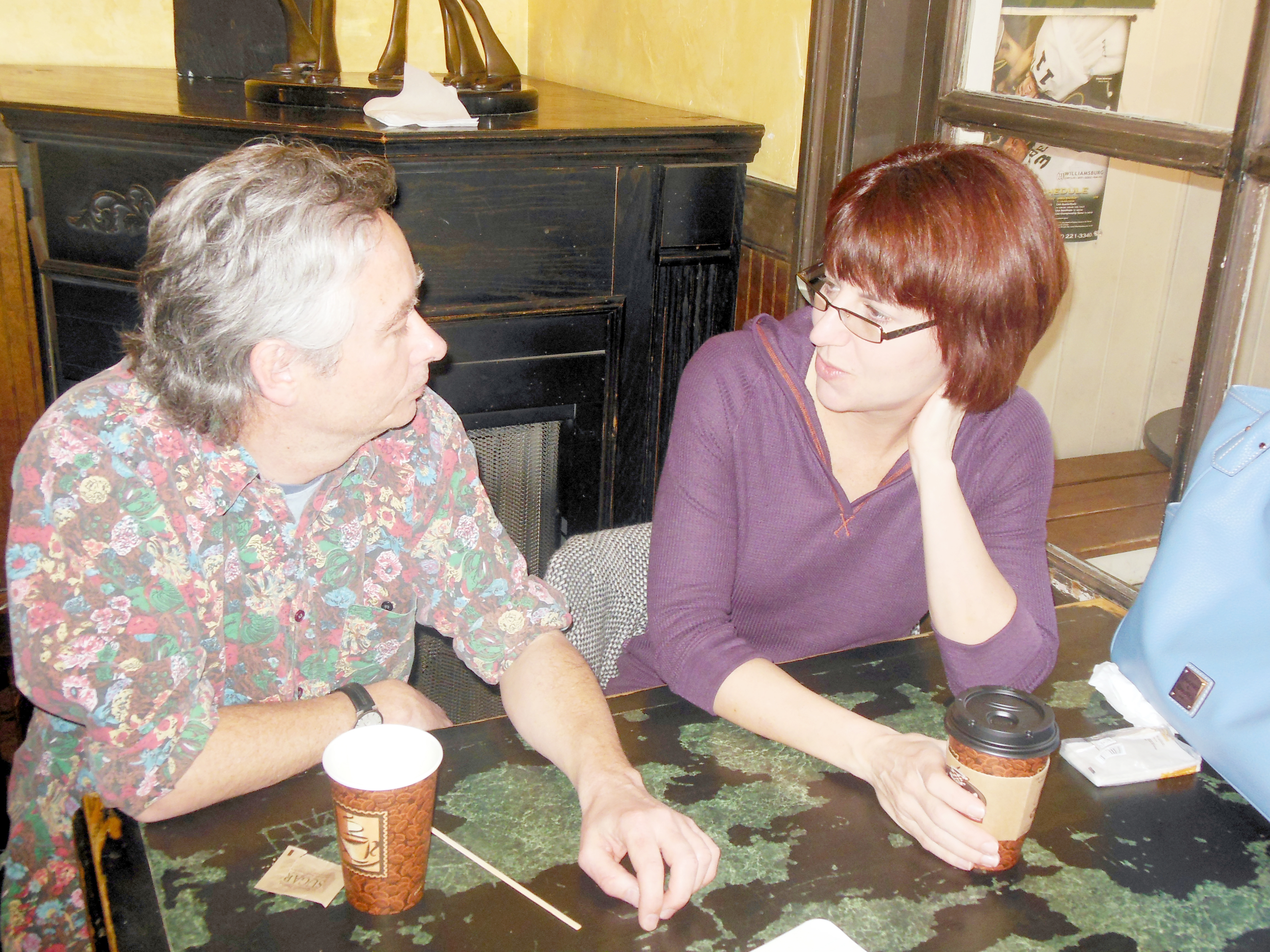 Professors Jennifer Putzi and Simon Joyce first met in the Texas Christian University's English department. Putzi got the courage to ask Joyce out at the department's annual Christmas party, and the rest is history.
"I had really resisted dating anyone in academia before that because it's so hard," Putzi said. "I had seen too many ambitious women downgrade their aspirations to follow a man."
Over a decade later, the two professors reminisce over a cup of coffee at Aromas, as their English careers have taken them from Texas to Williamsburg.
Due to the transient nature of academic jobs, the life of a professor couple isn't easy. Joyce got a job at the College of William and Mary in 2002, and Putzi left her job in Texas to follow him to Virginia.
Today, both professors have tenure in the College's English department: Putzi specializes in English and women's studies and Joyce in cultural history and English. Their offices are two doors down from each other, and they have two children. Although the two never teach together, they do research and write about silent films collaboratively.
"Everybody always asks us, How can you write together?' because it's so personal," Putzi said. "But we have different strengths in writing, so we can do it well."
Although the life of a professor couple may sound ideal, the two agree that it isn't all roses and Shakespeare sonnets.
"The one thing that's a blessing and a curse is that we already know everything about the other person's job," Joyce said. "There's no mystery."
Managing full-time jobs and school-aged children can get hectic. Putzi and Joyce said that they try to alternate teaching days so that someone can always stay home if one of their children is sick. Luckily, they have a built-in babysitter system at the College.
"We've brought the kids to department meetings before," Putzi said. "The kids love it. I don't know how our colleagues feel about it, though."
Some days, when the couple gets home from work, the office comes with them. They admit to muting the TV occasionally to talk through a writing edit and to discussing English department politics at the dinner table.
"The biggest challenge for us is setting boundaries and separating home life and work life, so home isn't all about work," Joyce said. "The kids are helpful in that way because they teach you how to lose yourself in the family. We both really love what we do and could do it all the time. "
As for Valentine's Day, the English professors will be at home with their kids.
"We don't go out as much as we should, because our kids are little," Jennifer said. "For us, dinner and a movie is pretty thrilling."