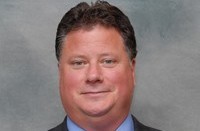 Republican Mike Watson is seeking re-election in the 93rd district of the Virginia House of Delegates.
Delegate Watson was elected to the House of Delegates in 2011. During his first term, he founded the Business Development Caucus with the intention of promoting legislation.
"It's all about getting jobs and opportunity here in the state," Watson said. "I've done that through business legislation as well as workforce development and even support of the transportation bill."
Watson's primary goal, if elected, will be to continue bringing jobs to his district by promoting private enterprise while also assisting the College of William and Mary any way he can.
"I work very closely [with College President Taylor Reveley] and the higher education facilities across the state on specific needs," Watson said. "Obviously William and Mary, being in my district, gets most of my attention, and when there is a particular issue or concern, President Reveley is quick to give me a call."
As incumbent, Watson helped pass two funding bills to assist the College in the construction of new housing.
"He sticks to his principles, but [he] is willing to work with anyone and everyone," Tyler Johnson '13 said. "He reaches out to both Democrats and Republicans."
Johnson interned for Watson last spring as part of the William and Mary Richmond Internship program.
"He is very hard working," Johnson said. "I would only see him for a couple of minutes every day because he was running from meeting with other delegates to try to pass his legislation to committee hearings to being on the floor. He was always doing something."
"He is a leader. He's definitely taken initiative as a delegate," Chair of the College Republicans Chandler Crenshaw '14 said. "His first year as delegate, he was given the title 'Freshman of The Year."
Watson does not have a primary challenger for the Republican nomination and will face Democrat Monty Mason in the general election Nov. 5, 2013.