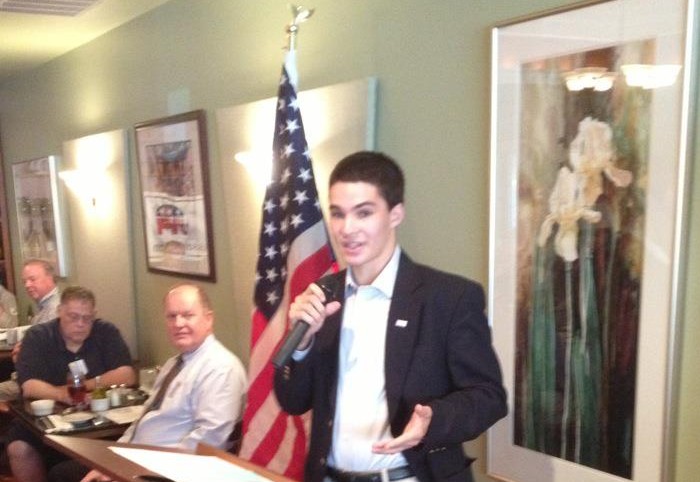 College of William and Mary students have a decision to make this November. when Virginia hosts the most highly contested gubernatorial election in the country.
The two candidates, Ken Cuccinelli, Republican, and Terry McAuliffe, Democrat, have plans for college students at the forefront of their respective platforms.
Some students at the College have spent the summer working on these campaigns to promote the candidate they support and to rally voters for the upcoming election.
"The most interesting part for me has been the opportunity to connect with voters," Marcel Crawford '16, who has spent the summer working on Cuccinelli's campaign, said in an email. "Part of any successful campaign is to understand your constituents. It has been an enlightening experience to meet with folks and discuss with them their concerns for both the state and the campaign as a whole — what we're doing right, things we can improve upon and ways to better their lives."
McAuliffe, the Democratic candidate, has focused on job creation throughout the campaign cycle and makes it a priority in his platform.
McAuliffe also pushes for greater investment in Virginia's public school system, so students aren't forced to pay higher tuitions to maintain their schools' competitiveness.
Over the past few years, the Virginia legislature has cut the College's state funding down to about 11 percent. College President Taylor Reveley and the Board of Visitors have been working to generate more funding for the College through alumni donations and increased tuition fees to compensate for the decrease in state support. Fiscal Year 2013 was the most successful year for private giving in the College's history, with over 104 million raised.
"McAuliffe realizes that, despite William & Mary's place as one of the best public schools in the nation, the Commonwealth has largely cut our funding over the past few years," William and Mary Young Democrats President Zachary Woodward '14 said in an email. "[McAuliffe] would invest more in schools like William & Mary, keeping our school both competitive and affordable. "
Cuccinelli also focuses on job creation. During the campaign, he makes promises to lower taxes and create more jobs. He plans to do this by establishing pro-growth policies that would expand both the hope of entrepreneurship and job opportunities for students.
He is also an advocate for education. One of the main concepts on his platform is sustaining and improving Virginia's community college system.
While a student at the University of Virginia, Cuccinelli founded and ran the University's first sexual assault awareness and advocacy group, S.A.F.E., or Sexual Assault: Facts and Education. The group still exists at the university and has spread to many other college campuses nation-wide.
"Raising awareness and providing a safe and welcoming environment for sexual assault victims has been a top issue on campus, and Cuccinelli has been a leader in this since college," Evan Mariast '15 said. "If you stand against sexual assault and with survivors, Ken Cuccinelli stands with you."
Mariast is working on the Cuccinelli campaign this summer in preparation for the election, mobilizing voters by going door-to-door and making phone calls, as well as organizing fundraisers and campaign events.
Both the College Republicans and the Young Democrats plan to raise voter awareness for their respective candidates on campus during the coming months.