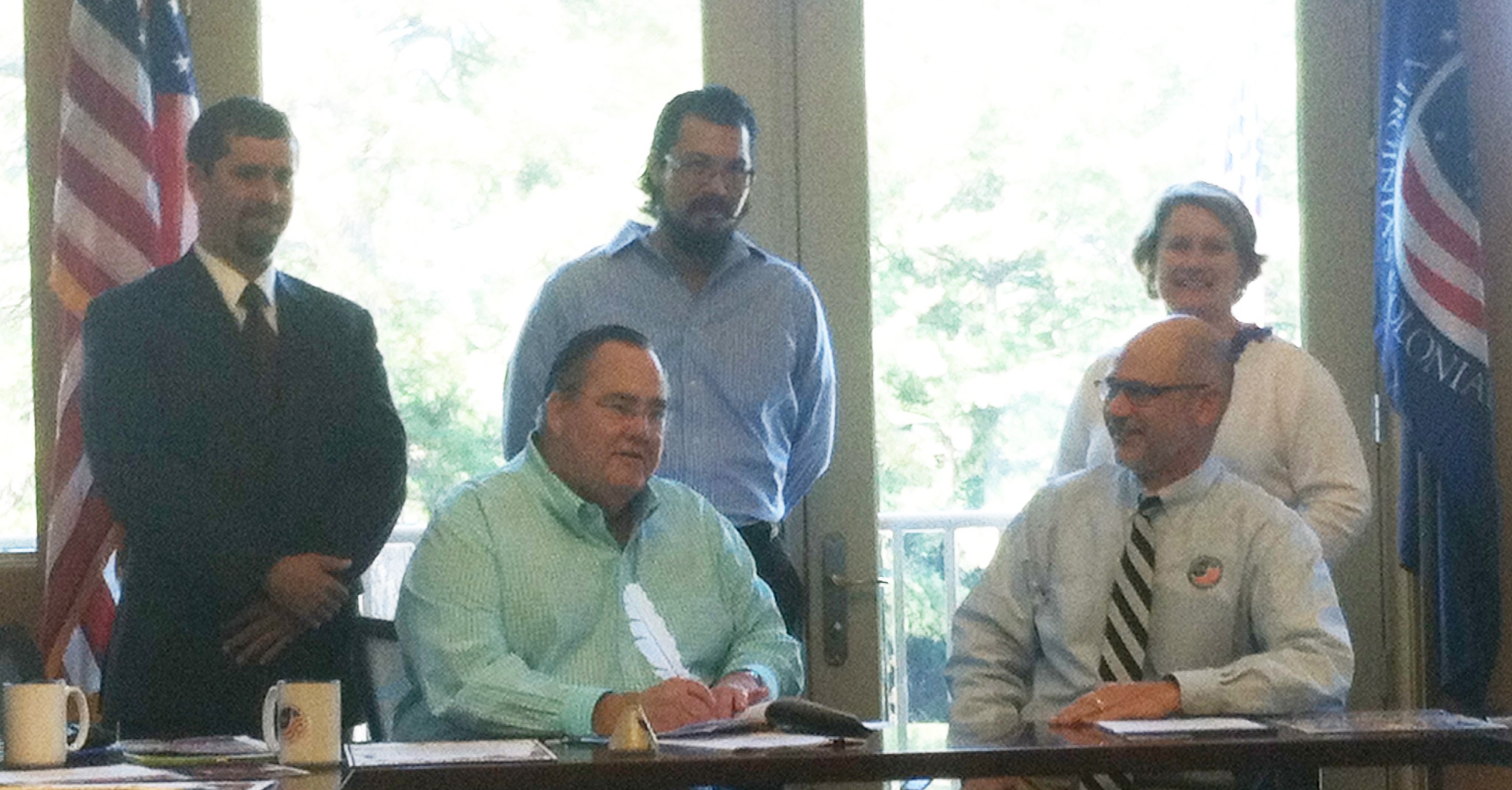 The Jewish Mother, a restaurant and live music venue, is returning to Williamsburg this year, filling the empty spot in the city's Triangle Building, located at 601 Prince George St.
Owners of The Jewish Mother signed a five-year lease Thursday to rent space in the Triangle Building. The business will occupy 5,454 square feet and neighbor the MAD About Chocolate store.
The business owns two other restaurants in the area: The Jewish Mother Backstage in Norfolk and The Jewish Mother Hilltop in Virginia Beach. The owners previously maintained a Williamsburg location on Richmond Road in the 1990s. After a fire destroyed the property, they decided not to rebuild the Williamsburg restaurant.
The Jewish Mother's return to the city marks the first time since early 2011 that the Triangle Building has reached full occupancy.
"This, for the city, is a big deal," Williamsburg City Manager Jack Tuttle said. "Having The Jewish Mother come back to Williamsburg is news in itself, but having them come downtown and specifically to the Triangle Building is, for us, big news."
Owner Scotty Miller said the business plans to cater to all citizens, providing a menu for breakfast, lunch and dinner. Part of the restaurant will offer take-out food, so students can order and pick up a meal to go. Miller noted the restaurant also plans to build a covered outdoor patio area for dining.
The restaurant will also have a full bar license, but the owners said they won't implement any age restrictions for the music shows.
"This gives students a late-night … place to go that's open to everybody," Tuttle said.
Part of the space will be dedicated to the restaurant, while another section will feature a stage for live musical performances. The owners noted The Jewish Mother features various national and regional musical acts, but also supports local artists, potentially offering a venue for student musicians.
"You don't have to be Garth Brooks to go there and play," Director of Operations for The Jewish Mother Dave Coleman said.
The move to the area comes as the city hopes to revitalize the Prince George Street section of downtown Williamsburg. Two mixed-use developments, Prince George Commons and G-Square Redevelopment, are planned for a section of the street located directly across Armistead Avenue.
City officials anticipate that the mixed-use developments and new businesses will attract more visitors to that area of downtown. Because of increased traffic, the city plans to invest in an infrastructure improvement project to increase sidewalks and patios near the Triangle Building.
"It's going to truly transform that part of downtown," Tuttle said.