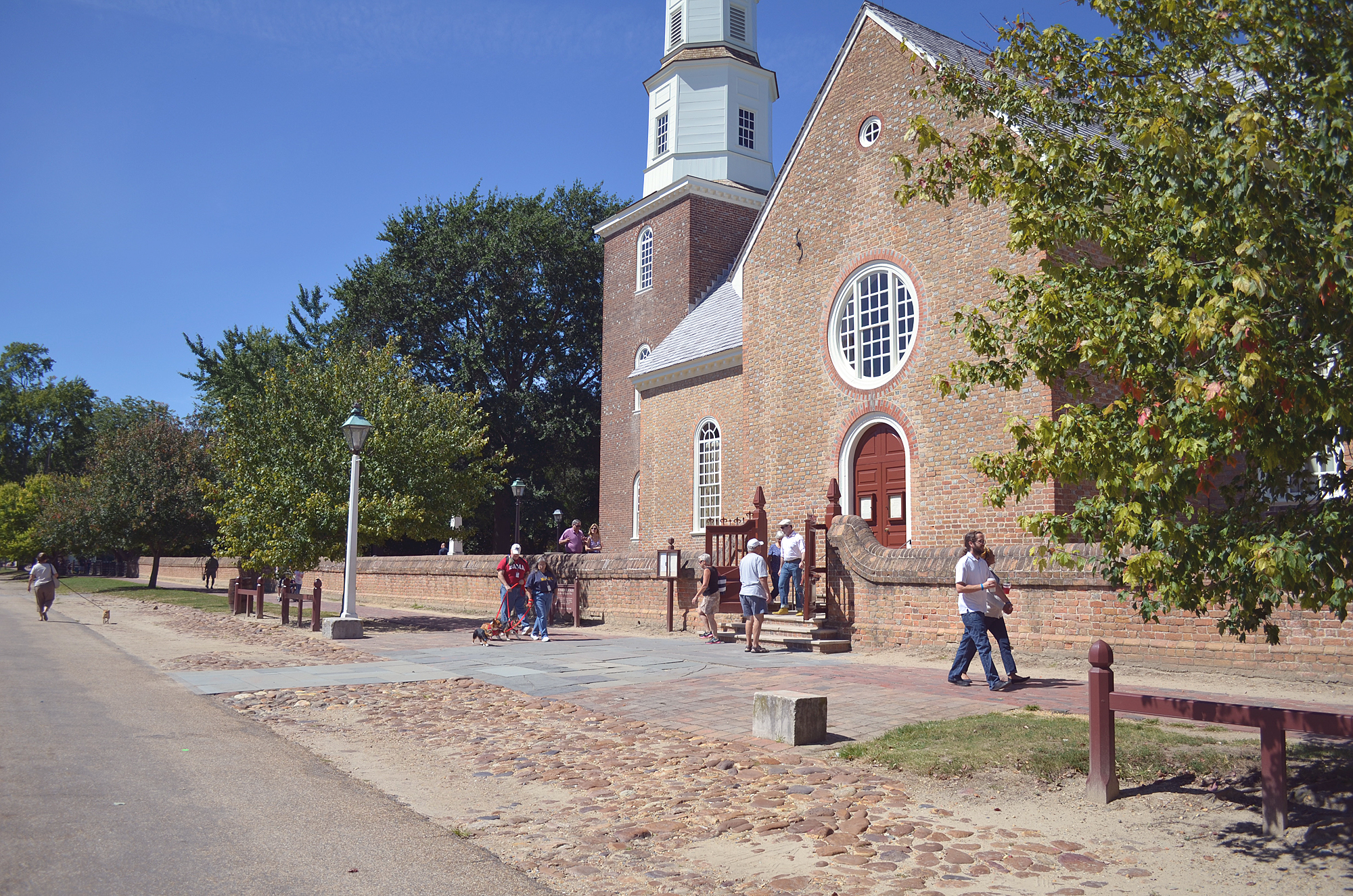 Gov. Bob McDonnell announced earlier this month that 2012 was a record-breaking year for tourism revenue in Virginia. The Commonwealth earned $21.2 billion in tourism revenue – a four percent increase from 2011, which helped support approximately 210,000 jobs. The United States Travel Association announced that every locality in Virginia received increased tourism revenue last year; this includes the Historic Triangle and Colonial Williamsburg.
"Tourists from around the country and the world are being drawn to Virginia to walk in the footsteps of Lincoln, participate and learn from our ongoing Civil War Sesquicentennial events, visit our increasingly globally recognized vineyards and enjoy all that this great state has to offer from Atlantic Ocean beaches to Appalachian mountains," McDonnell said in his official press release.
The City of Williamsburg broke some personal records in 2012 as well. Tourism expenditures were listed at $508,328,093. Tourism payroll increased to $98,503,428 –the highest it has been since 2007. The number of tourism employees reached 5,386 with the addition of 85 new people. Prior to the recession, employees on payroll peaked with  5,947 workers in 2007. Sales tax and local tax receipts both increased to $18,544,604 and $16,916,136, respectively.
The Historic Triangle, which includes the James City and York counties as well as the City of Williamsburg, recorded $1.8 billion in visitor spending for 2012.
"We are encouraged to see the tourism expenditures reported by the Virginia Tourism Corporation for the Historic Triangle are at the highest level in the past ten years, but we also realize that we have to continue to work together as a destination to improve our tourism results," Senior Vice President of Tourism for the Greater Williamsburg Chamber and Tourism Alliance Bob Harris said in a press release.
The added 210,000 jobs state-wide marked a one percent increase from 2011. McDonnell said that he has made it his mission to create more jobs through tourism.
"In short: tourism equals jobs. We've worked with leaders from both parties to invest wisely in this growth industry and make it an integral part of our overall economic development strategies and policy. That investment is clearly paying off," McDonnell said. "I congratulate all the Virginians involved in our tourism industry for their great work to set this new state record. I look forward to another record breaking year ahead."
According to Jack Tuttle, Williamsburg City Manager, both meals tax and sales tax revenues increased, although not significantly. Room tax revenue is still in decline.
"We have not seen recovery back to where we were five years ago before the recession started," Tuttle said. "It's a mixed story for Williamsburg, but there's now more good news than bad news."
Tuttle says the area hit bottom for tourism revenue in 2011 and is "still coming out of that hole." He says the rate of growth is now what it was prior to the recession. City revenues dropped ten percent at the beginning of the recession, but have increased by about two percent each year.
"On the tourism side, we continue to invest heavily in tourism promotion and advertising. We do that through both Colonial Williamsburg and through the Tourism Alliance," Tuttle said.
Tuttle said he believes the recent purchase of the Hospitality House by the College of William and Mary won't negatively affect the declining room tax rates. He said that he thinks the "fundamental issue is much deeper than that." Instead of staying at hotels, more tourists are buying time-shares — which do not charge the five percent room tax that local hotels charge, resulting in a lost source of revenue for the City.
"People's travel habits have changed," Tuttle said. "People don't spend as much time in hotel rooms as they once did. People have time poverty."