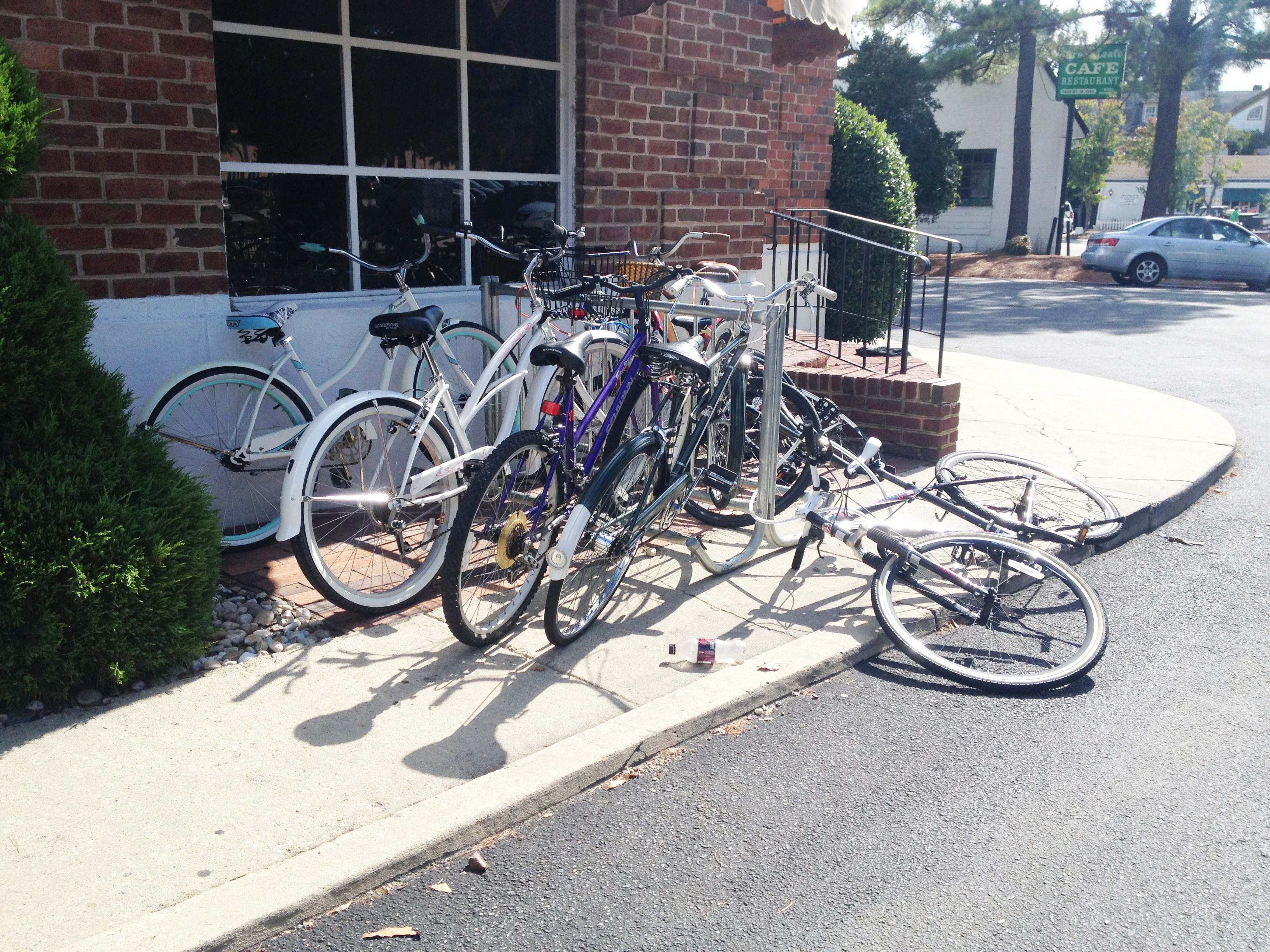 Mike Pozulp '15 is a Resident Assistant in the Ludwell Complex. Last Wednesday, his roommate woke up to find his bike missing. After calling the police to report the theft and discussing it with fellow RAs, Pozulp discovered ten bikes had been stolen from Ludwell that night. Bike theft continues to be a common trend on the campus crime logs at the College of William and Mary this year.
"WMPD says the rate of bike thefts so far this year has been fairly typical. Perhaps a little more than normal, but that there are also more bikes on campus," Director of News and Media Suzanne Seurattan said in an email.
According to the crime logs from Aug. 12 to Sept. 16, 17 bikes were reported stolen. The bikes range in value from $25 to $800. They were stolen mostly from residence buildings like Jefferson Hall, One Tribe Place and the Green and Gold Village, but some were also stolen from Earl Gregg Swem Library and the Sadler Center.
As of press time, the crime log from Sept. 17 to Sept. 23 had not been released, which would include the bikes stolen from Ludwell last Wednesday. One bike from the initial 17 was returned to the owner.
During that same time period in 2012, 26 bikes had been reported stolen. This data shows that the number of stolen bikes is actually less than last year.
Even though theft is illegal and an honor code violation, William and Mary Chief of Police Don Challis says the thieves are frequently members of the Tribe.
"Quite often it's students," Challis said. "We find them around campus. Sometimes it's not students, and bikes are stolen from campus. Other times they're students, and they're stolen from campus, and we find them later."
Challis advises students who bring their bikes to campus to invest in the protection of their property.
"Register the bike and lock it up with a quality lock," Challis said. "Not an inexpensive cable lock. Use a nice, high quality lock."
Pozulp's roommate had a chain lock, but it was not enough to stop the thief.
"There was nothing left when he got there, so I suspect they clipped the chain lock and took the chain and bike," Pozulp said.
He used a U-lock on his bike because police told his roommate they have to use loud power equipment to break the locks.
"If that's true, then it's unlikely that the thieves would use that type of equipment in the middle of the night in fear of waking people up," Pozulp said.
After finding out about the number of bikes being stolen from campus, Pozulp emailed his residents to warn them.
"This is not just an isolated incident. This is something you need to worry about," Pozulp said.
This is not Pozulp's first experience with bikes and campus police. The summer after his freshman year, Pozulp's bike was clipped and taken by police in preparation for the bike sale, thinking that the bike had been abandoned. He says that he was glad he reported it to the police and was able to get his bike back easily.
Challis believes bike thievery causes the "most amount of headache" for the police department because they have to look for the bike. If they find it, they have to contact the student, give it back and file computer work. The police are out routinely looking for thieves.
"We'd love to catch somebody doing this, and we would certainly arrest them," Challis said.