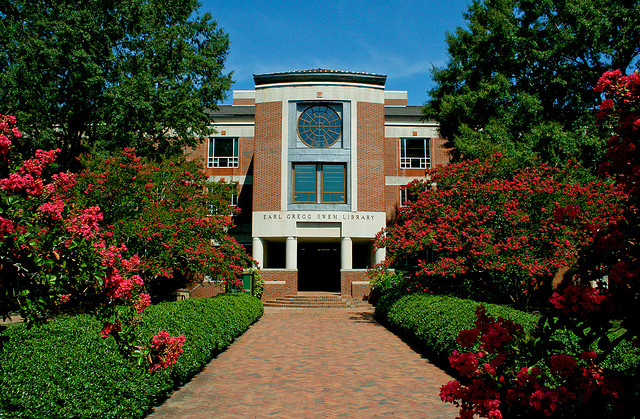 Institutions like Earl Gregg Swem Library are changing the way the world connects. Swem established its Twitter account, @swemlibrary, in early 2009 as a way to communicate with students and the public about library events, new resources such as databases and e-journals and other news.
Swem's Twitter account is only one component of its social media campaign; a YouTube page, Flickr account and Facebook page also disseminate the library's news. Swem's staff has discovered that a larger portion of students at the College of William and Mary use Twitter as opposed to other social media platforms for daily interactions.
"We believe it is a valuable communication tool," Associate Director of Strategic Communications and Outreach Tami Back said in an email. "Many students tweet to us regarding building issues, general questions about the library or just to say 'hi.' We try to respond promptly and really enjoy interacting with students. We appreciate the feedback we receive from students because it helps us identify what areas we need to focus on, what improvements we can make, and what we're doing right."
Swem's sub-accounts like Special Collections, the Media Center and the Music Library allow the library to target audiences with specific interests.