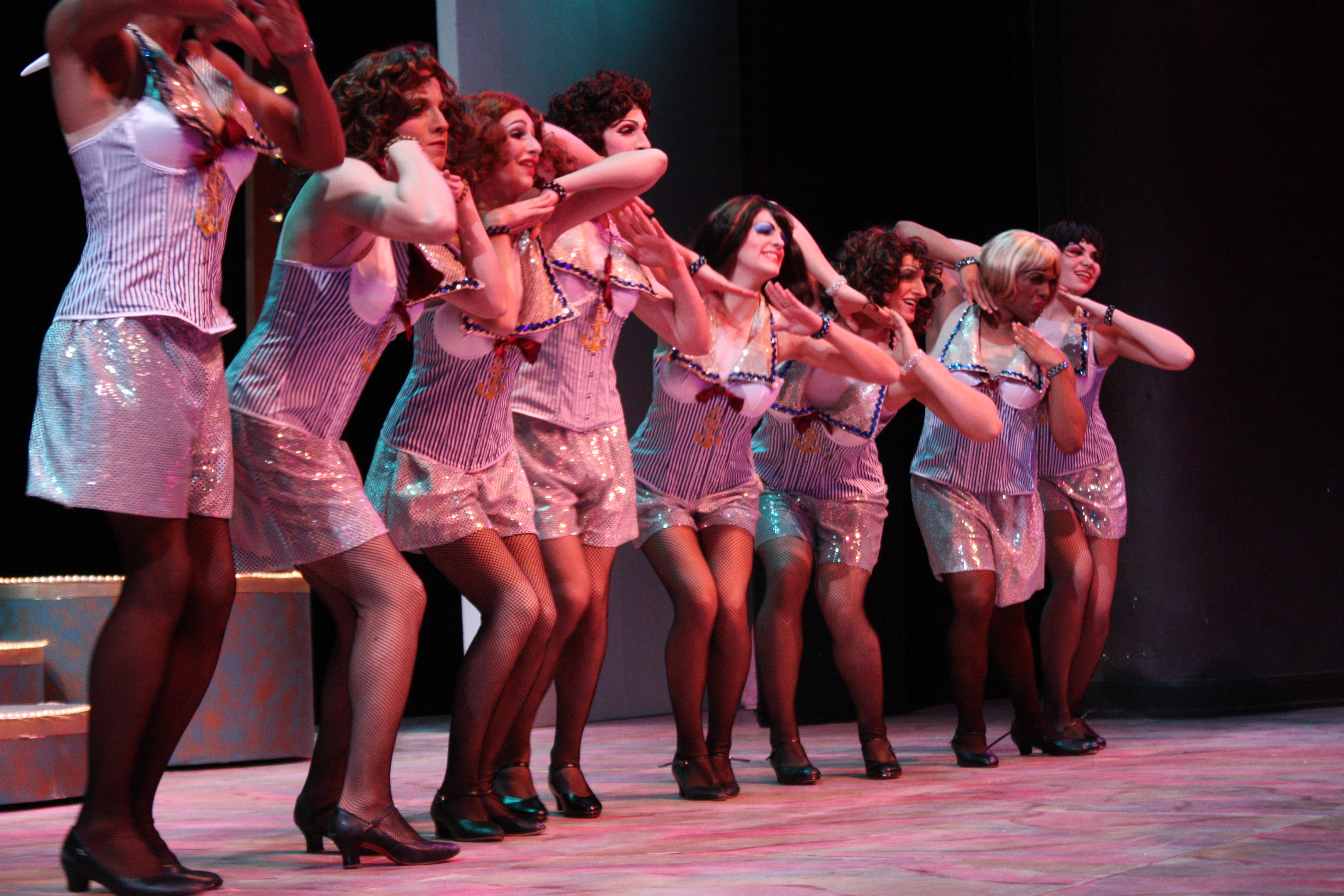 Premiering on Broadway in 1983, "La Cage Aux Folles" has been nominated for nine Tony Awards and has won six, including "Best Musical." The show takes place in La Cage Aux Folles, a French drag club owned by the illustrious George — played by Kevin Place '14 — and his "wife" and star attraction Albin played by Andrew Perry '16. However, when the gay couple's straight son Jean-Michel — played by Will Hart '16 — wishes to bring home his fiance and her very conservative parents, George is torn between the prospect of letting down his only child or abandoning the man with whom he has made a home.
William and Mary Theatre's cast put on an impressive show with all the glam and sass that a troupe of drag queens could ever dream of. Although some scenes lacked energy or didn't quite reach their potential, the drama, wit and dynamism was fittingly over the top.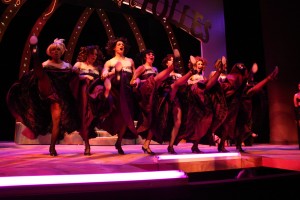 The show's ensemble, Les Cagelles, portrayed extreme dedication and commitment. Despite its low volume during certain numbers, the ensemble humored the crowd with its distinctive character choices, especially those of the male actors dressing as drag queens. Dance numbers choreographed by dance professor Denise Damon Wade featured impressive acrobatics, lifts and can-can lines. A highlight of the show was "The Best of Times," in which the entire cast displayed its chemistry and strength.
Place demonstrated great versatility as a character torn between acting as a business owner, father and husband. His strong back-and-forth banter between other actors built strong cohesion amongst the cast. Both he and Perry excelled at interacting with the audience; Perry showcased great inflections with just a dash of wry humor.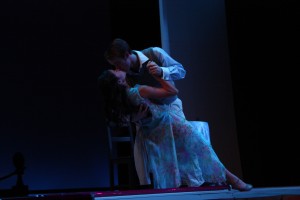 The poignancy and emotion of "I Am What I Am" summed up the show's main theme of being true to one's self without fear of shame or ridicule.
One of the show's strongest vocalists was certainly Hart, whose range and distinct transitions between serious and comical highlighted several numbers such as "With Anne on My Arm." A standout performance came from Keaton O'Neal Hillman '16 as Jacob, whose vibrancy and perfect on-stage balance with the other actors created many comical moments.
The show's set was electrifying as well as diverse — audiences were convincingly transported from a sultry club to a romantic boardwalk along the French Riviera. The orchestra, conducted by Gary L. Green, handled the complex score with ease but slightly overpowered the ensemble at times. Lengthy scene changes greatly detracted from the show's momentum, but effective use of spotlights helped smooth changes of focus and transitions from interior to exterior.
The production included many lavish costumes and wigs which all fit neatly into the spectacle. In some cases, makeup left actors looking washed-out and pale. However, the drag makeup was executed skillfully.
In all, the cast of "La Cage Aux Folles" took on a very challenging production with aplomb, even though certain aspects lacked conviction or energy. This complex story about love, family, commitment and respect transcends many boundaries to prove once and for all that even though no family is the same and the term "traditional" may change, love is eternal and family is forever.