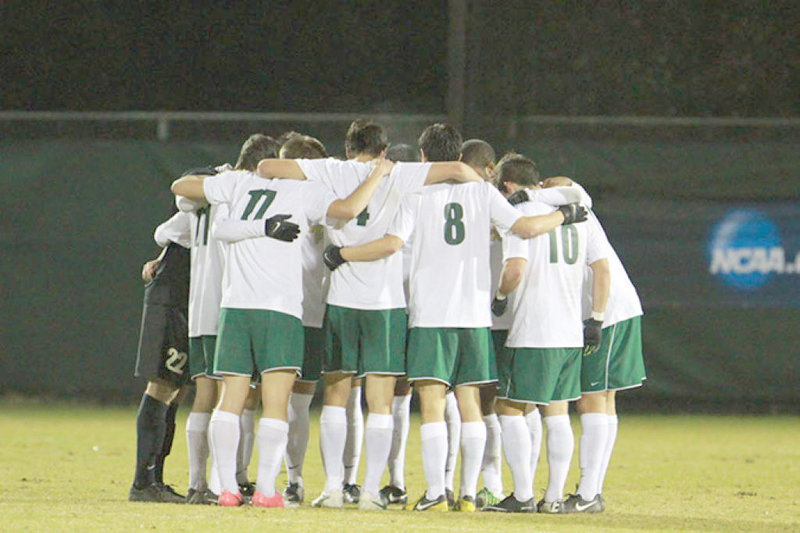 Season record: 11-5-3, 4-2-1 CAA
After two overtimes, George Mason managed two more penalty conversions than William and Mary could muster, as the Patriots advanced to the second round of the College Cup by virtue of a 4-2 penalty kick decision after a 2-2 draw.
"We hate to lose, but we played our hearts out. Sometimes things don't go your way," senior defender Roshan Patel said after the National Collegiate Athletic Association first round loss. "As a senior, you'd like to say there's a tomorrow, but there is not a tomorrow for us seniors. I'd like to say we left everything on the field."
While the College's season came to an end Nov. 21, it's not hard to argue the campaign peaked in early September. The Tribe topped No. 1 Creighton, No. 24 Elon and No. 1 North Carolina in a span of 10 days, effectively putting the program in line for a run at post-season play.
Wins over ranked opponents, especially those ranked No. 1, come as nothing new for head coach Chris Norris. After arriving at the College in 2004, Norris has a 3-0-1 record against the nation's top programs.
Despite an early exit from post-season play, the College posted a winning record and finished as the runner up in the Colonial Athletic Association Championships. The Tribe averaged 1.63 goals a game and  allowed just 1.05 goals on average. Sophomore forward Jackson Eskay led with eight goals alongside a team-high 51 shots and 25 shots on goal. Senior forward Chris Perez tallied seven assists.
Freshman goalkeeper Mac Phillips played every minute of the season outside of the penalty kicks against George Mason, when Norris chose the taller junior goal keeper Bennett Jones. Phillips recorded nine shutouts and posted a .765 save percentage.
Ending the season ranked 22nd in the nation, the program should enter the 2014 season with high expectations.