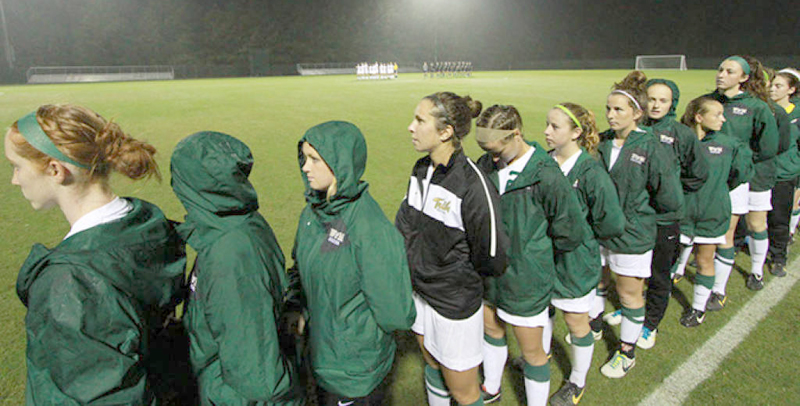 Season record: 8-2-7, 5-1-2 CAA
Despite a stellar regular season record, William and Mary failed to escape the Colonial Athletic Association Championship semi-final round for the second consecutive year. After a 2-2 match and two overtimes, Northeastern ended the College's season by advancing to the CAA final 3-1 on penalty kicks.
"It's painful, ask anyone who's played the game; the one way you don't want to lose is on penalty kicks," head coach John Daly said after the season-ending loss.
After dropping a season-opening 2-1 decision to then-No. 18 Georgetown Aug. 23, Daly's squad put on a dominant display. The College didn't lose for 12 consecutive games – a streak which included eight wins. A 3-0 loss to the University of North Carolina-Wilmington Oct. 20 snapped the win streak, setting the tone for the final three games of the season.
The Tribe equally dominated at home, losing just one of eight matches hosted at Martin Family Stadium. Eight of the program's 17 games went into at least one overtime period.
Offensively, the College outshot its opponents, posting 1.59 goals per contest while holding opponents to just one goal a game. The Tribe also posted more assists, 21, than its opponents' 11 assists. Junior forward Emory Camper tallied a team-high 10 goals on 43 shots. Senior midfielder led the College with seven assists — three more than senior forward Audrey Barry.
In net, sophomore Caroline Casey played every minute of the season. Casey posted six shutouts while allowing 17 goals on 74 saves with a .813 save percentage.
Missing the chance to play for the CAA title for a second consecutive season should fuel the College in 2014.