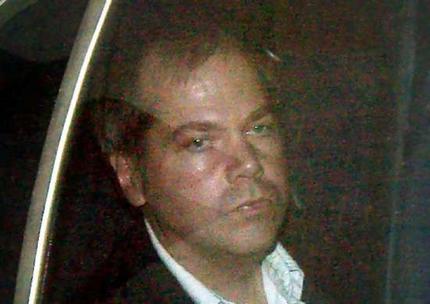 John Hinckley, Jr., the man who shot President Ronald Reagan in 1981, can now visit his mother in Williamsburg for up to 17 days at a time. In past visits to Williamsburg, he has visited the College of William and Mary's Muscarelle Museum of Art and the New Town Barnes and Noble.
U.S. District Court Judge Paul Friedman ruled Dec. 20 that Hinckley's visits could increase from 10 days at a time. Hinckley has been visiting Williamsburg since 2006.
Hinckley's attack on the president, which was an attempt to impress actress Jodi Foster, left three men wounded and Press Secretary James Brady permanently paralyzed. Hinckley has been residing in St. Elizabeth's Hospital in Washington, D.C., since 1982, after he was ruled innocent on the grounds of insanity.
Williamsburg-Yorktown Daily reported that the staff at St. Elizabeth's recommended that, following two 17-day visits and six 24-day visits in which he exhibits appropriate behavior, Hinckley should be released into his mother's full-time care.
Secret Service agents have followed Hinckley on some of his excursions throughout Williamsburg since 2006. In documents summarizing his actions, the Secret Service stated he has acted appropriately.
Despite the overall stamp of approval, the Secret Service documents reported two occasions in which Hinckley got in trouble. In a 2011 visit to Barnes and Noble, an agent saw Hinckley reading about the assassinations of former Presidents William McKinley and John F. Kennedy. The other blemish on his record occurred when he lied about seeing two movies.
The Virginia Gazette reported that Hinckley's lawyer called the ruling a "victory for mental health advocates."