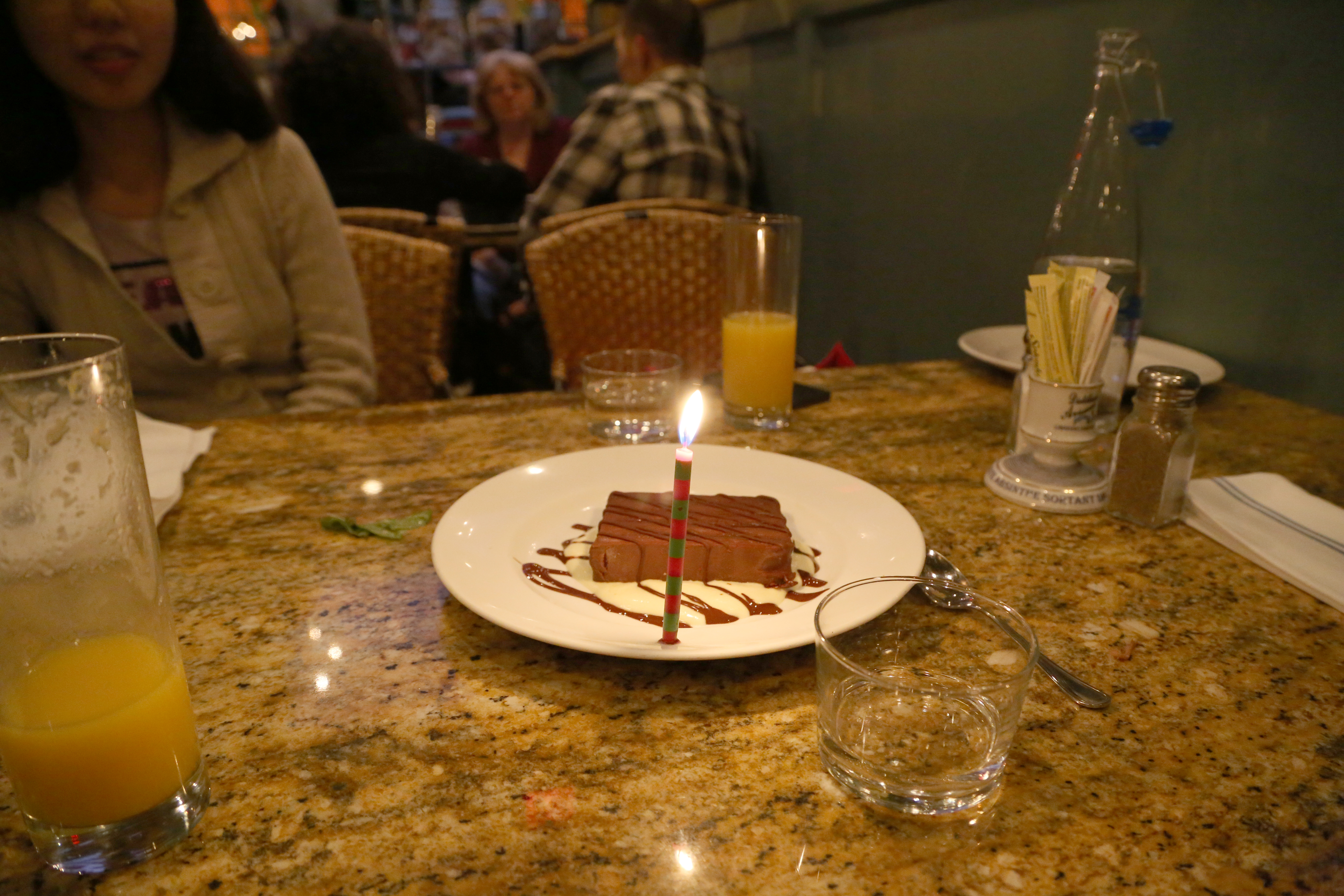 Sept. 19 finds me in the Blue Talon every year for a free entree, but the mousse is what really keeps me coming back. Chocolate-egg white-cream velvet served out of a massive tub makes you feel like the Wolf of Dog Street. Look to the Talon's website for the recipe. I tested it for New Year's 2012, and people said it tasted "like coffee," so I probably used too much coffee. The addition of chocolate syrup and fresh strawberries completes a dessert that even the most disciplined diner couldn't deny. 
True Blue Talon lovers know that Wikipedia says that David Everett, who bought the Trellis from MAD about Chocolate Founder Marcel Desaulniers, owns the Blue Talon. If you plot each restaurant on a map, and connect the dots, you'll be surprised to find a scalene triangle — from the Greek "skalenos," meaning uneven. The only thing uneven about these restaurants and their owners, however, is the amount of attention they receive in the Earl Gregg Swem Library catalogue, which boasts eight Desaulniers titles and zero Everett.
While the chocolate mousse remains a perennial favorite, the Blue Talon Bistro offers a range of desserts. From burnt sugar ice cream to gateau breton, the specialty dessert menu promises to please every palate. For those who prefer savory to sweet, the cheese plate is a tasty option to round out a meal. Regardless of taste preference, the Blue Talon Bistro is sure to satisfy that dessert craving.