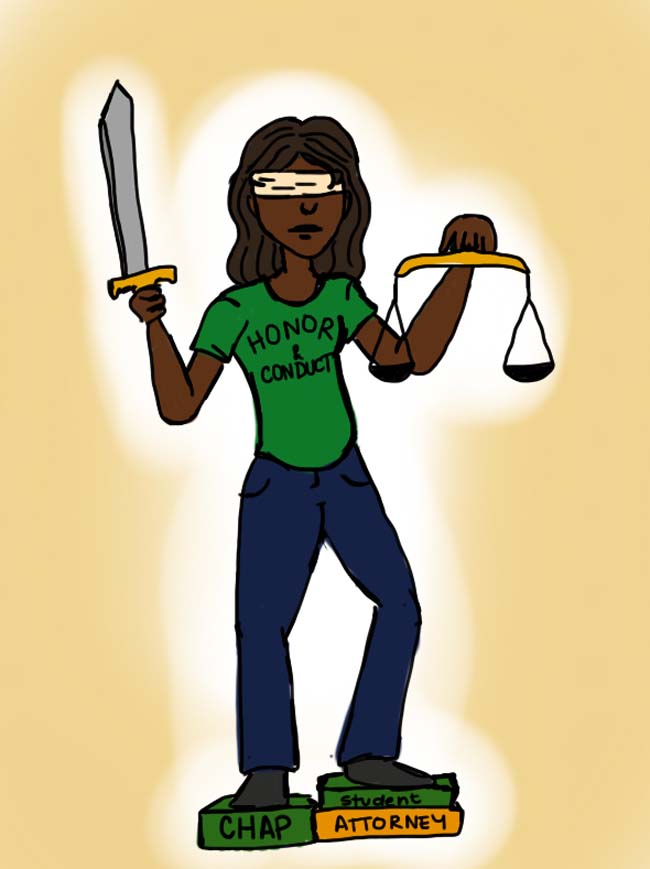 A man who has himself for a lawyer has a fool for a client, or at least so goes the old adage. The meaning, of course, is that representing oneself in court — without the assistance of counsel — is unwise. This is the same thought behind a bill currently before the Virginia House of Delegates that would allow students at the College of William and Mary and other Virginia public colleges to hire bona fide lawyers to represent them in their Student Conduct proceedings.
In The Flat Hat's Feb. 3 coverage of the bill, "Bill could change conduct hearings," Joseph Cohn, legislative and policy director for the Foundation of Individual Rights in Education, is quoted as saying it would be "problematically unfair" for a student to face a college disciplinary process alone, without "knowledge about how it tends to go."  I agree with this, but it need not be the case for any student at the College. I know because I, along with the nine other members of the College's Conduct and Honor Advisor Program, have provided advice, assistance and representation to countless students facing charges before the Honor and Conduct Councils.
At the College, every student is afforded the right to be assisted in disciplinary proceedings by a fellow member of the student body. While any student may serve in this role, members of CHAP are specially trained to counsel students and have logged extensive experience working in the Conduct and Honor systems. We use our knowledge and experience to help students understand the process and guide them toward the best approach to telling their side of the story.
Lawyers often serve a similar function for their clients in courts of law. Our disciplinary systems, however, are not courts. And while criminal and civil proceedings are based on law, systems at the college are based on College policy. As a result, our judicial processes are decidedly dissimilar to those of legal systems. This being the case, just as I could not competently represent someone in court, neither could a lawyer competently represent a student before a hearing panel.
That is not to say that lawyers have no place in our systems. Indeed, lawyers, if hired by a charged student, are permitted as silent observers in all hearings. It would be important for a student to consult a lawyer if laws might have been violated, but these legal issues would be resolved in the courts, and not within our own hearings.
Beyond the likelihood that lawyers would lack sufficient understanding of College systems, there exists a very real threat that the costs of compliance with the law and the increased potential for litigation would force administrators to pare down student leadership of our systems and other important measures of due process.
While I am sure proponents of this legislation seek to expand and protect due process for students, this bill would only hinder that goal. Instead, other Virginia public colleges should take the College's lead and provide for well-trained and experienced student advocates.
Email Nate Heeter at njheeter@email.wm.edu.