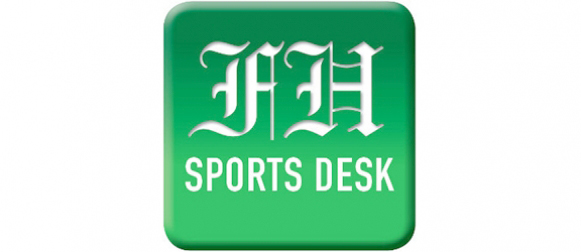 Baseball
It was only ten months ago that William and Mary finished second in the Colonial Athletic Association before reaching the National Collegiate Athletic Association Raleigh Regional, downing Mississippi for the baseball program's first ever NCAA tournament win.
With last season shelved, questions immediately arose concerning the College's squad this season. When Jamie Pinzino left for the University of Oklahoma in December, the burden of high expectations fell to head coach Brian Murphy.
To say that Murphy and the Tribe have answered the skeptics is an understatement. Boasting an 18-9 overall mark, including a perfect 2-0 in the CAA, the College leads the NCAA in six categories and ranks in the top five in another ten categories, as of April 1. Junior first baseman Michael Katz leads the nation in seven offensive categories, including homeruns (13) and runs batted in (52).
If strong pitching and timely hitting defined the College's identity last season, an outrageous offense supplemented with spot pitching forms this season's squad. After losing pitchers Matt Wainman '13, Brett Koehler '13 and ace John Farrell '13, a bevy of young pitchers have helped fill the void.
Offensively, transfers and newly-minted upperclassmen lead the way. The first home series of the season featured a walk-off homerun, quickly followed by a walk-off bunt and another walk-off homerun. That was all in the first few weeks of action.
With the bulk of the conference schedule looming large, Murphy will look to capitalize on home field advantage. Plumeri Park will host to UNC-W, Hofstra and Towson. Remaining conference series include travel to   James Madison, Northeastern and College of Charleston.
Come late May, when the CAA Championship is in full swing, expect the College to play a significant role.
Lacrosse
t hasn't been the start lacrosse head coach Hillary Fratzke imagined after taking over in July. Losses to four nationally ranked programs, including a season-opening three-goal loss to No. 5 Duke, have the Tribe facing a tough conference schedule and a 2-8 overall record.
Still a season removed from a 5-11 campaign that saw a 2-5 mark in the conference, the College has reason to believe this year's squad will be better than last season's. Despite managing only a pair of wins, the Tribe has played competitively against several quality opponents.
Against No. 18 Ohio State, for example, the College led with roughly 20 minutes to play. In the home 11-10 loss to Virginia Tech, the Tribe found itself a last-second shot and illegal stick penalty away from a tie game in the final minutes.
Playing close and competitively won't yield results in a tough Colonial Athletic Association, though. Fratzke will challenge her squad to put together a full game of high quality play, rather than spurts of promise here and there.
The College travels to Harrisonburg, Va. Saturday to face James Madison at 1 p.m., kicking off the CAA portion of the season. Remaining home games include an April 18 date with Hofstra, April 20 against Drexel and April 26 against in-state rival Old Dominion.The Tribe will also play host to the CAA Championship May 2-4.
Men's Tennis
Head coach Peter Daub has been at this for a long time, and knows how to produce successful squads and conference contenders. A five-match skid in January, however, seemingly relegated William and Mary men's tennis to an afterthought.
That was before a near-perfect February, when the College (13-8, 2-0 CAA) won seven matches, dropping only one: to Binghamton February 14.
Nationally ranked opponents slowed the Tribe's momentum somewhat in March, as the College went 4-2 with losses to No. 34 Dartmouth and No. 4 Virginia.
Convincing wins over both James Madison and Delaware have the College eyeing a Colonial Athletic Association Championship. Home matches against Maryland-Baltimore County and Morgan State and an away match at Old Dominion are the only items left before the Millie West Tennis Center hosts the CAA Men's Tennis Championship in late April.
On the court, a trio of seniors has led the way. John Banks, Ben Guthrie and Ben Hoogland each bring leadership and experience to a squad that boasts depth across the board.
Juniors Aaron Chaffee and Will Juggins have solidified the College's dominance in doubles play, while freshmen Addison Appleby and Damon Niquet promise a strong future for the program.
Off the court, Daub and staff organized the 'Tribe for Teddy" event in support of Alex Fish '06, Mary Fish '07 and their son, Teddy, who suffers from Menkes disease. As the season draws closer to the CAA Championships, the Tribe will look to avenge last season's 4-0 loss to UNC-W in the Championship match.
Look for Daub to take a talented and experienced squad far into the tournament.
Women's Tennis
A 4-0 decision over UNC-W in the Colonial Athletic Association Championship final highlighted William and Mary's women's tennis campaign a season ago.
While runs into both the National Collegiate Athletic Association Regional and Doubles Championships seemingly promised more success this season, a rash of injuries has set the College back to a 3-13 overall record that includes an even 1-1 mark in the conference.
An even start to the new year quickly fell apart as the Tribe posted a 2-5 mark in January. Outside of a February 8 5-2 decision over No. 50 Penn State, the College has dropped eight matches dating back to a February 4 loss to No. 52 Virginia Tech.
Entering January ranked as highly as No. 40, the Tribe slipped to No. 55 by late February and ultimately out of the rankings by March. Still, a decisive 6-1 win over in-state foe James Madison has kept the College afloat in the conference, balancing the 4-3 loss against the College of Charleston.
With senior Jeltje Loomans out for the season and senior Maria Belaya fighting off injuries, head coach Tyler Thomson has leaned more heavily on his younger athletes. Sophomores Julia Casselbury and Leeza Namchinov have helped lead freshmen Nabila Farah and Melanie Roy.
Despite a poor showing in the early months of the year, the College could rebound in time for the CAA Championships, which will be held April 18-20 at the Millie West Tennis Center. Home court advantage may lead to a run from an increasingly experienced squad.
Track and Field
William and Mary pulled off a rare feat last season, claiming both the men's and women's Colonial Athletic Association track and field titles in both cross country and track and field. Led by a contingent of athletes in the field and strong distance runners, the College looks primed for another run at the conference championship.
On the women's side, the Tribe finished seventh at the Eastern Collegiate Athletic Conference indoor track championships, scoring 30 points alongside eight All-East athletes. The following weekend, sophomore Emily Stites and senior Elaina Balouris raced in the National Collegiate Athletic Association Championships, competing in the 5000 meter final.
Stites finished sixth in the nation, crossing in 16 minutes and 27 seconds. Balouris came in at 17:05, good for No. 14 overall. By virtue of their performances, both Stites and Balouris earned All-American honors. The award was the third in two years for Stites, while Balouris took her fifth, a tie for the program record.
Sophomore thrower Rochelle Evans and junior vaulter Elizabeth Crafford should lead the College in field events, a rejuvenated portion of the program's repertoire. Junior Dylan Hassett and sophomore Meghan McGovern will help bolster distance events.
On the men's side, the Tribe finished No. 32 at the Intercollegiate Association of Amateur Athletes of America. Freshman Derek O'Connell and sophomores Taylor Frenia and Brian Waterfield led in pole vault and throws, respectively.
Senior middle distance runner Rad Gunzenhauser and sophomore sprinter and field athlete Bob Smutsky seem poised to lead the team. Smutsky, who competes in a bevy of track and field events, adds versatility to a large men's squad.
With the Colonial Relays set for this weekend, director of track and field Stephen Walsh and assistants will work on priming athletes for a run at the conference title. James Madison hosts the CAA Championships May 2-3.
Golf
Less than a month remains before the Colonial Athletic Association Championships for both William and Mary's men and women's golf programs. After battling a late winter and myriad of weather issues, both programs look to enter late April on a strong note.
On the men's side, the College put forth a series of middling performances before playing strongly in February's Wexford Plantation Intercollegiate and Snowman Getaway. The momentum continued into March, when the Tribe finished 12th of 27 programs at the Middleburg Bank Intercollegiate.
The Greenbrier Invitational sits between the College and the CAA Championships. Junior Alex Hicks and seniors Tanner Taddeo and Will Smith will lead the program into conference play come April.
On the women's side, the Tribe opened 2014 finishing No. 23 of 36 programs at the Kiawah Island Intercollegiate in March before finished third at the Middleburg Bank Intercollegiate.
The College will compete in the Seton Hall Invitational April 5-6 before taking on the CAA Championships in late April.
Juniors Kellie Edelblut, Anna McMullen and Kelly Okun will aim to provide leadership for a young squad. Top golfer freshman Kelly McGovern will look to guide the program by example, as she has impressed in her rookie campaign in both conference and non-conference play.