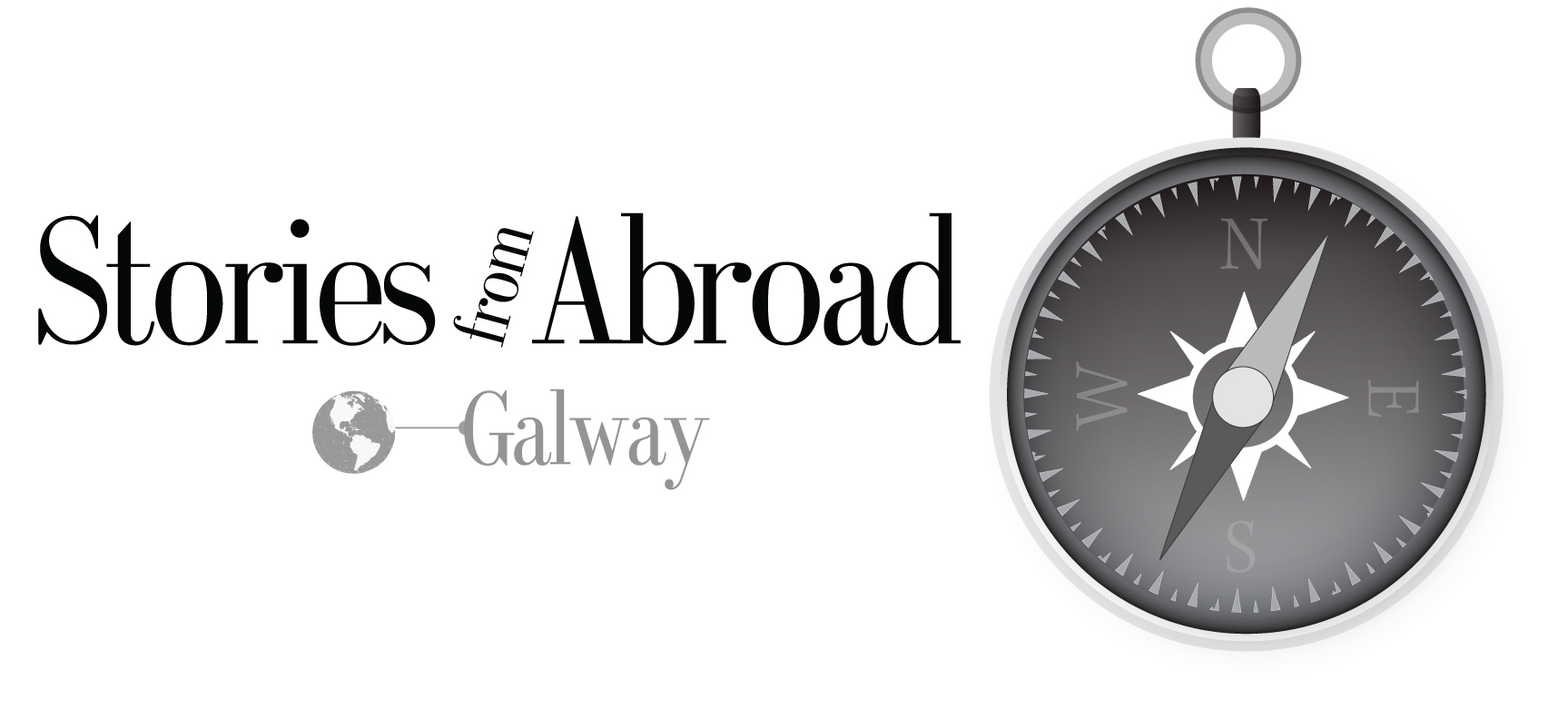 The group is sitting on a bus listening to The Pogues, The Saw Doctors and The Corrs. Our program director finally staged a heroic coup and commandeered the radio after two and a half hours of listening to non-stop accordion music. Honestly, you don't know what hell is until you are forced to listen to accordion music for two and a half hours. I never want to hear that instrument again.
All around us, green hills roll by with the occasional livestock. Admittedly, not all of Ireland is the picturesque landscape featured in the classic film "The Quiet Man," but it comes by the nickname the Emerald Isle honestly. The beauty is undeniable. The first day, when we drove by a white, thatched roof house with a single white horse standing in the front yard, I suddenly thought, "This cannot be real life."
I understand now why the people here have such a strong connection to the land. During years of British occupation, the Irish tended the beautiful land without being able to call it theirs. Since they got it back, they've never wanted to let it go. A tour guide on one of the tours told us that he once lost a business he owned and went bankrupt. But he worked and worked just to keep his one plot of land in County Clare. He told our group, "You can take away my wife. You can take away my job. But you can never take away my land."
We left Dublin this morning after a weekend of museums, walking tours, and most importantly, a visit to the Guinness factory. Even the students who don't drink took a sip of their free pint, then quietly deposited it back on the bar with a look of disgust. What a weekend to visit Dublin. While the Reves Center suggested that we avoid the topic of homosexuality while in Ireland, the mass chaos of the Dublin Pride Festival proved to us that it was quite outdated advice. This is one exhausted bus.
This group of 19 scrappy American students has officially been in Ireland for a week. We have a wide range of personalities, talents, hobbies and worldviews. Despite that, everyone has been getting along swimmingly. Everyone respects each other and does not judge differences. I've found many of my first impressions of people shattered. I never thought that the most traditionally masculine guy in the group would let us do his makeup for Pride Festival (which he ended up taking off after 10 minutes). I never thought quietest girl from our pre-program class would have hilarious one-liners. Cheesy moment of the blog — I would not want to be here with anyone but them. I will never forget belting out "Livin' on a Prayer" together at 3 a.m. in a pub or taking over an empty room in a bar and turning it in to our own private club. The last part was made much better by our program director dancing like John Travolta in "Pulp Fiction."
One of the coolest parts of this week was our trip to the Galway Little Cinema. It was started by three young filmmakers four years back and is held every month in the upstairs of a pub. Local aspiring filmmakers are able to enter in short films to be screened. Our class showed a trailer for our documentary. Some of the films were amazing, some were bad and some were just plain weird. I don't know why one director decided to show water running in a tub for 10 minutes. But the point was that they were all getting out there and making films. It was such a cool, inspiring and creative environment. I imagine the young cineastes in the French New Wave were similar in their early days. It made me want to grab a camera and make my own film.
Ireland, you've been an amazing home for a week. Can't wait to see what else you have in store.