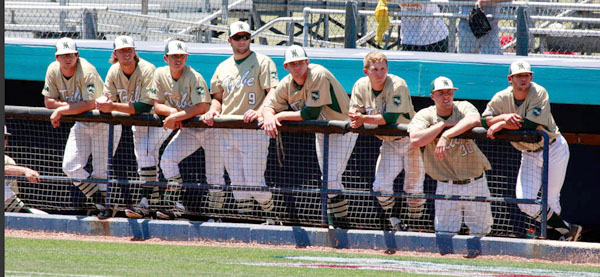 As the second oldest college in the nation, the phrase "the first time in school history" is seldom used regarding William and Mary. But with its May 17 6-0 shutout victory over the College of Charleston, the Tribe captured its first ever regular-season Colonial Athletic Association title, earning the top seed in the CAA Conference Tournament. Unfortunately, the College slipped against Charleston in the tournament with a 6-4 loss, ending the season secondin the conference.
Though the CAA tournament was a disappointment, the Tribe posted several impressive accomplishments over the course of the season. With a 34-22 record, head coach Brian Murphy, who was promoted to the post in December, was named CAA Coach of the Year, while junior infielder Michael Katz took home CAA Player of the Year honors.
The Tribe led the conference with five first-team selections. Katz was selected to the first team, along with fellow junior Nick Thompson and a trio of sophomores: pitcher Jason Goulette and catchers Ryan Hissey and Charlie Gould. Two senior infielders, Ryan Lindemuth and Kevin Casey, and junior pitcher Jason Inghram received second-team CAA honors. Senior outfielder Derek Lowe made the third team, and infielder Tim Hoehn was the Tribe's sole selection to the All-Rookie team.
The College stormed onto the national stage as well, leading the country in doubles with 149 and doubles per game with 2.66. The Tribe placed in the top 10 in 10 offensive categories: scoring (third), batting average (seventh), home runs (seventh), home runs per game (fifth), on-base percentage (fifth), runs (fourth), and slugging percentage (third). To cap off the impressive season, three players were selected in the MLB draft with a fourth signing as a free agent.