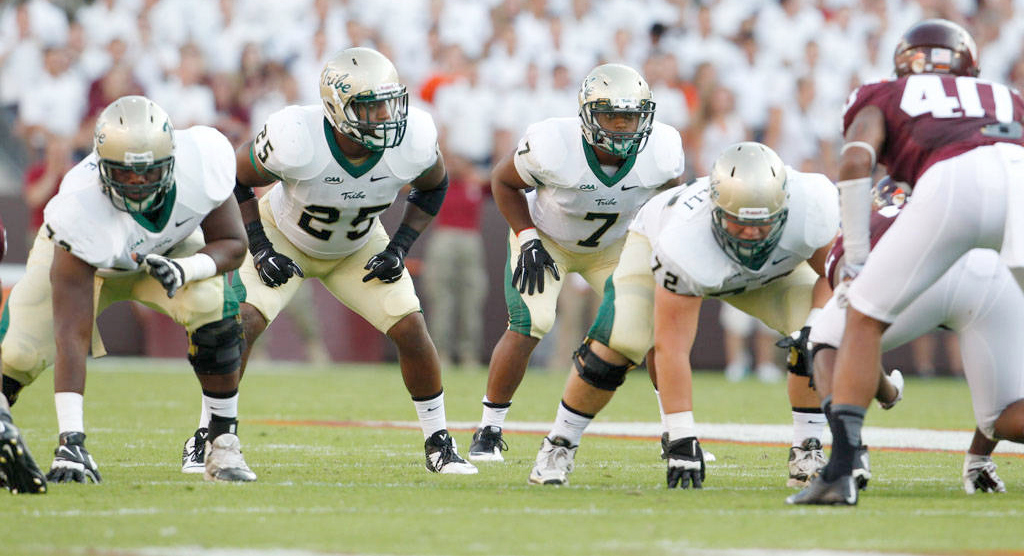 A cloud of uncertainty hung over William and Mary all summer, and last weekend's loss to Virginia Tech did little to shed light on the team's future. A 34-9 loss at the hands of Virginia Tech wasn't a shock but, by the end of the day, senior tight end Bo Revell was knocked out for the season and senior receiver Tre McBride hobbled off with an ankle injury that put his status in doubt.
With a diminished receiving corps, ample pressure rests on the shoulders of junior running back Mikal Abdul-Saboor and sophomore quarterback Steve Cluley as the season progresses.
Immediately ahead of the Tribe (0-1) lies a second consecutive road game, this one down I-64, at Hampton University. Like the College, the Pirates are fresh off a season-opening loss, as Hampton fell to Old Dominion, 41-28, Aug. 30. The Tribe faced Hampton last September, with the College triumphing 31-7 at Zable Stadium.
The Tribe used last season's match-up as a springboard following its disappointing defeat at West Virginia. This season, the College has some offensive issues to hammer out against the Pirates. The Tribe mustered just 193 offensive yards against the Hokies, with only 117 yards through the air.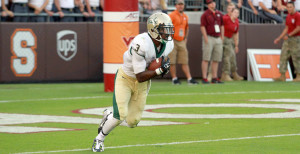 The College rushed 28 times last weekend, so it's reasonable to expect plenty from Abdul-Saboor and fellow tailbacks. Given that Hampton allowed 202 rushing yards to ODU in its season opener, a run-heavy attack may benefit the Tribe.
Tribe fans will eye Cluley, making his second career start Saturday. Cluley had a single completion of over 11 yards in the first three quarters against Virginia Tech, in part because of play design.
One key storyline regards how head coach Jimmye Laycock and his staff will use Cluley. If the Tribe leans on its running game, it will most likely be able to set up longer throws, which will test Cluley's deep ball. If McBride is healthy enough to play on Saturday, his presence will only increase the likelihood that Cluley will take shots downfield.
The College will look to improve its third-down conversion rate, which was damagingly poor against Virginia Tech. The Tribe managed just one third down conversion, in part because all 12 attempts required at least six yards for a first down.
The College's running game will aim to set up shorter third-down attempts for its offense, but Cluley and his receivers will also need to establish a strong rapport on third-down attempts.
The College's defense, recovering from a trying game in Blacksburg, will have to be on its toes once again. Though Hampton compiled a paltry nine rushing yards on 26 carries against ODU, quarterback Jaylian Williamson threw for 407 yards and three touchdowns to keep the Pirates competitive. The Tribe will depend on standout senior defensive end Mike Reilly to maintain consistent pressure on Williamson.
Additionally, the College's defensive backs must contain an assortment of Hampton receivers, including Rayshad Riddick, who piled up 119 yards last weekend. The secondary, led by senior safety Ivan Tagoe and junior cornerback Deandre Houston-Carson, didn't allow more than 50 yards to a single receiver last weekend.
The Tribe could certainly use an easy win this weekend, one that would allow the team to shake off its defeat in Blacksburg and carry some momentum into its Sept. 13 home opener. Doing so will require the Tribe to execute its rushing attack, keep its passing game open and rely on its stalwart defense to contain Williamson and his receivers.
The College has an opportunity to redeem itself from its misstep against Virginia Tech, and only time will tell if the Tribe will succeed. Kickoff is 6 p.m. Saturday.