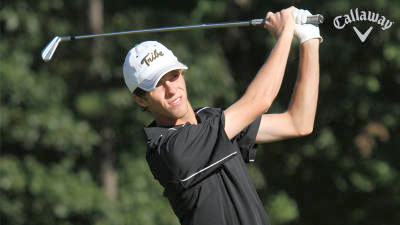 Finishing just seven strokes out of the top three, William and Mary placed fifth overall Sunday at the Wolf Run Intercollegiate held at Wolf Run Golf Club in Zionsville, Ind.
Illinois dominated the event, which featured 14 programs. The Fighting Illini shot 859 (+7) overall. The Tribe finished with a score of 906 (+54) for the weekend.
The College shot 298 (+14) in Saturday's first round. The second round came to an early close due to storms, with the Tribe ending the afternoon in seventh place. Sunday saw both the end of the second and third round — the College rose to tie for fifth with Penn State, placing behind Illinois, Florida, Houston and Chattanooga.
Senior Alex Hicks led the way for the Tribe, shooting 220 (+7) to tie for eighth overall in the 85-player field. Senior Charlie Kern was close behind, tying for 13th overall with a score of 223 (+10). Hicks and Kern both shot 72 in the first round.
Sophomore twins Davis and Austin Morrison finished third and fourth for the College, respectively. The Morrisons finished just two strokes apart, and both scored 79 in the third round. Sophomore Lucca Horwitz rounded out the team, finishing 61st overall.
The Tribe has the next month off, with just two tournaments remaining in the fall season. The College will compete at the Georgetown Invitational in Beallsville, Md. Oct. 20-21.