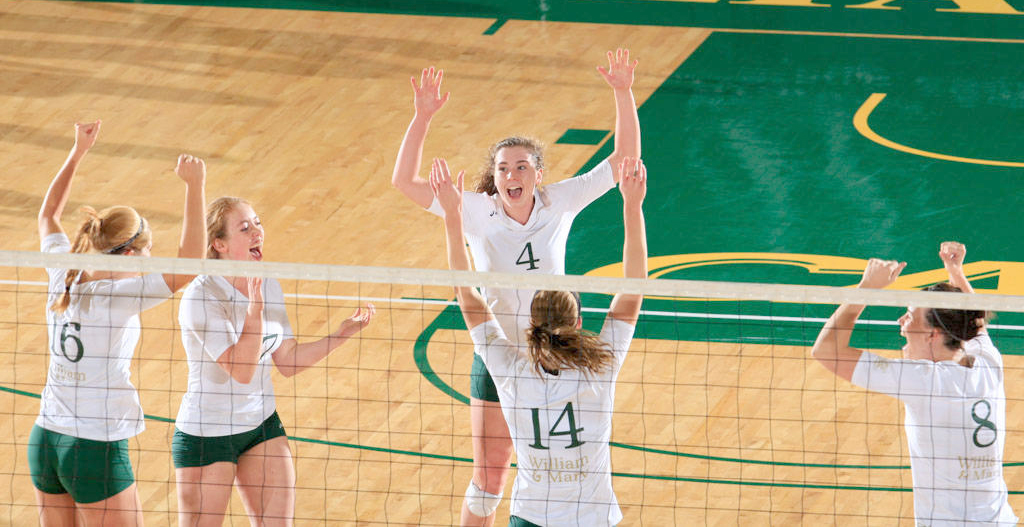 James Madison withstood a late first set surge and held on for a 3-0 victory over William and Mary Friday night in Kaplan Arena. The loss marks the fourth game in which the College hasn't won a set.
With a run to tie the first set 18, the College (4-11, 0-1 CAA) looked to take the first set from James Madison (9-5, 1-0 CAA).. But the Tribe's runs of 4-1 and 5-1 fell by the wayside as its Colonial Athletic Association rival JMU finished strong, capping the first set with a 25-21 victory over the College.
Junior Dessi Koleva's performance against James Madison gives some promise in future matchups, though, as the outside hitter racked up 12 kills. Not only was Koleva an offensive force, she kept the College competitive with a team-high 13 digs.
In the second set, the Dukes and the Tribe matched up point for point, progressing up from a 13-13 tie to 19-19. However, three of the College's nine errors came in the last six points, allowing the Dukes to pull off another 25-21 set victory. James Madison held constant with five errors per set, while the Tribe struggled, committing a total of 22 to the Duke's 15.
After the second set loss, the College struggled to get into gear during the third set, although the Tribe did claim the first point. That lone score didn't keep the Tribe from falling behind early, as the Dukes posted a 25-19 set victory to close the match.
In addition to Koleva, freshman Sara Zumbach recorded ten digs and sophomore Gabrielle Pe added 11 digs. The Tribe out blocked the Dukes 9-7.
The College continues conference play with a home matchup in Kaplan Arena against the University of North Carolina-Wilmington (11-5, 1-1) Wednesday. The match starts at 7 p.m.