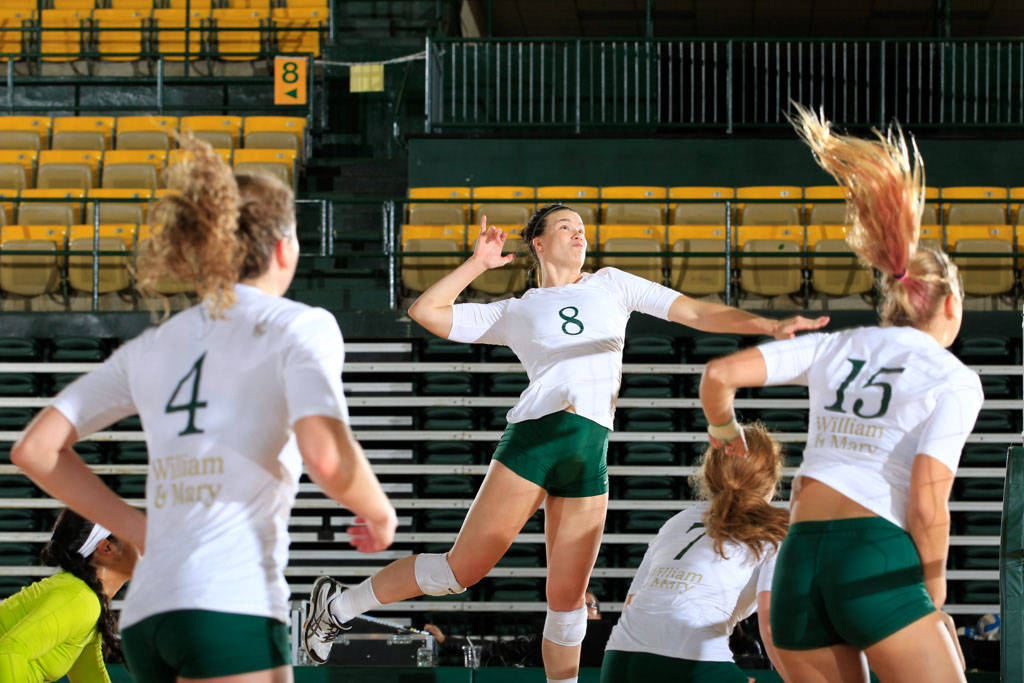 With another 3-0 loss Wednesday night against North Carolina-Wilmington, William and Mary came up short offensively again. The loss marks its fifth straight match without recording a set victory.
The College has not won a set since September 19 against Howard. UNC-Wilmington, a Colonial Athletic Association opponent, improves to 12-5 on the season while the Tribe's 10th consecutive loss drops the College's record to 4-12, with a 0-2 mark in the CAA.
Despite the apparent struggles, the team's freefall over the last month could be coming to a close soon, especially if Wednesday's match is any indication. While the 3-0 loss wasn't close score-wise, the Tribe competed with the Seahawks in the first two sets.
In the first set, the two teams tied the score on ten occasions, swapping leads twice. The College led the set 23-22, but could not close out the victory. UNC-Wilmington went on a 3-0 run to seal the set for the Seahawks, capping off the 25th point with a service ace.
Despite the early loss, the College stayed competitive, matching the Seahawks point for point in the second set. Once again, the Tribe and the Seahawks knotted the score up ten times, switching leads six times. The College led with the set point on the line at 24-23, only to watch the Seahawks close on another 3-0 run to win the set. Two of those three points came from the Tribe's errors.
After the first two sets, the College couldn't put together a third competitive set, struggling to a lopsided 25-15 loss.
The Tribe did have some bright spots, as junior and team captain Dessi Koleva racked up her second straight double-double, posting 13 kills to go with 11 digs. Junior Mallory Brickerd added seven kills of her own, along with 3 blocks.
Although blocks have been one of the Tribe's strong points this season, UNC-Wilmington managed 10 against Tribe's eight. Errors again favored the College's opponent, as the tally showed 22 Tribe errors to UNC-Wilmington's 18.
The College continues play with the fourth game of a five home-game stretch, facing CAA opponent College of Charleston (10-7, 2-0) Friday at 7 p.m. in Kaplan Arena. Though the Cougars are riding a three game winning streak, the Tribe will look to build off of its competitive showing against the Seahawks and take that momentum into the matchup against Charleston.