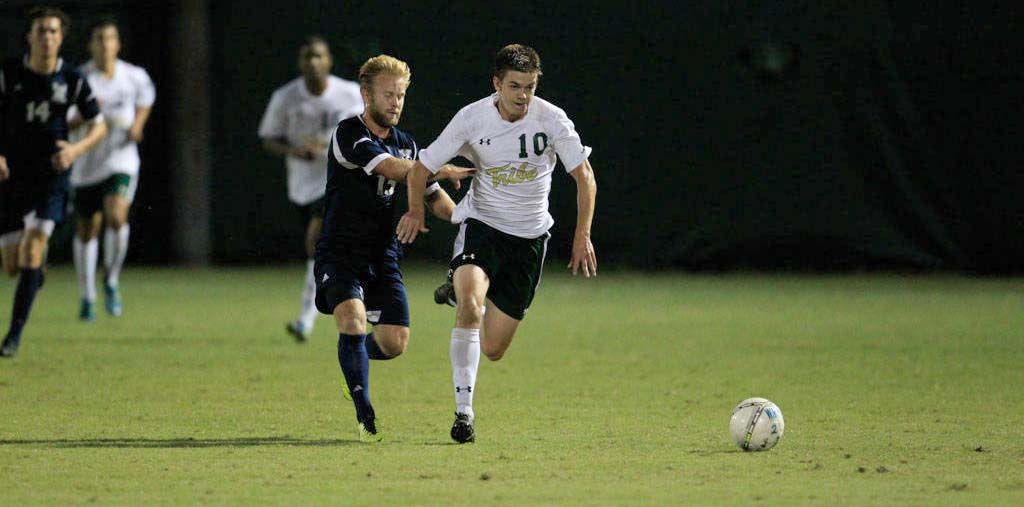 For the first 30 minutes, the only question was when the goals would come for William and Mary. As the match progressed, though, it turned from "when" to "if," as the Tribe failed to score for the eighth time this season in a 1-0 loss to Old Dominion.
The Tribe (5-10-1, 2-3-1 CAA) started with an onslaught of shots, each just missing the net. The initial offensive surge wore off, and the Monarchs (7-4-1, 2-1-1 CUSA) left Martin Family Stadium with a win after scoring a goal in the second half..
The match was televised on the Hampton Roads Sports Network, and was, barring any postseason play, the College's last home game.
Senior forward Chris Albiston began the attack with a shot just 12 seconds into the match. The offensive assault continued as the College fired off 10 shots and earned two corners within the first half hour of the match. The strong play elicited an enthusiastic reaction from the 351 spectators present.
Old Dominion, though, enjoyed its fair share of chances. Starting in the 22nd minute, the Monarchs won three corners in a three-minute span. Senior goalkeeper Alex Harrington, making his first start of the season, did not concede a goal. Harrington stood strong again in the 30th minute, as the Monarchs managed to fire off three shots in just 45 seconds.
While the Tribe started the first half hot, Old Dominion managed to take the lead. A shot by the Monarchs' senior forward Tyler Edwards clanged off the top post in the 48th minute before Edwards rifled the ball into the left corner of the net in the 57th minute. It was the lone goal of the match, but enough to propel Old Dominion to victory.
After a bit of an offensive lull, the College seemed reinvigorated in the last 15 minutes. Its best chance came in the 86th minute, but junior forward Jackson Eskay's shot just missed and hit the top crossbar. The Tribe tallied 17 shots on the night, with six on goal. The Monarchs managed just 13 shots, with three on goal.
Throughout the match, the Tribe made several lineup changes and substitutions. Twice during the second half, head coach Chris Norris brought four players off the bench.
"We were obviously trying to win the game, but it was the last home game for the seniors, and we wanted to give those guys an opportunity," Norris said. "In the second half, the subs that came on really picked up the pace for us. I thought that [the subs] gave us good energy and created some good chances there. They set the table for us to mount some pressure in the last 15 minutes."
The College goes on the road to close out the season against Northeastern and James Madison. If the Tribe qualifies, it will compete in the Colonial Athletic Association Tournament to vie for a postseason berth.