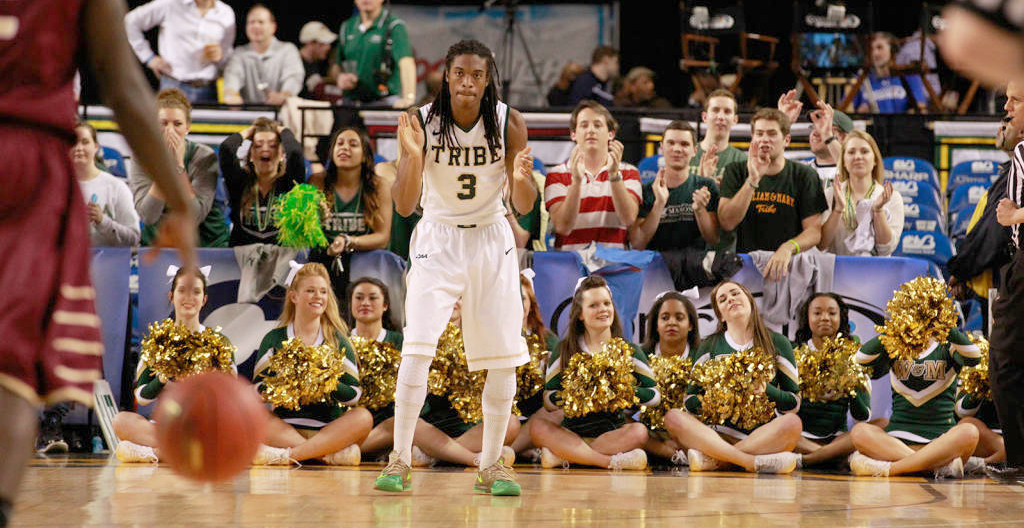 Now what?
The question lingered for every person affiliated with William and Mary basketball — fans, players and coaches — as the buzzer signaled the end of the College's 75-74 loss to Delaware in the Colonial Athletic Association title game last March. Now, eight months later, the question remains: After getting so close to a spot in March Madness, how will the College follow-up?
It all begins with senior guard Marcus Thornton. He's been the Tribe's best player since his sophomore year and is one of the best in program history. He was selected as the CAA Preseason Player of the Year for a reason: his speed, athleticism and sharp jump shooting make him a nightmare for any defense.
But Thornton alone cannot carry the team to success. The Tribe's season will be made or broken by the players around him. Two longtime starters, guard Brandon Britt '14 and center Tim Rusthoven '14, graduated, and head coach Tony Shaver says the Tribe will be an entirely different team this year.
"I don't want people to think that we're going to walk out of Baltimore Arena and have the same team, because we don't," Shaver said. "We have to adjust, we have to put this team together, and that's going to take time, no doubt about it."
That new team will take shape as the season goes on. When the bright lights come on in March's CAA tournament, we can expect Thornton to be out there. Flanking him will likely be sophomore forward Omar Prewitt, who averaged 11.4 points per game last season and be in for a breakout season.
But Thornton alone cannot carry the team to success. The Tribe's season will be made or broken by the players around him.
Junior center Sean Sheldon will slide into Rusthoven's starting spot, and the extent to which he can replicate Rusthoven's low-post scoring and high-post passing will be critical to the College's offense. Junior guard Terry Tarpey will also factor in as an athletic defensive specialist and rebounder who glues the starting lineup together.
Beyond that quartet, though, I'm not sure even Shaver knows who's next in the pecking order. Freshman guard Michael Schlotman red-shirted last season, but he might be a true point guard who can thrive next to Thornton. Sophomore guard Daniel Dixon is a rare player, a thrilling athlete who moves like lightning and defends aggressively. Senior forward Tom Schalk and freshman forward Greg Malinowski are also in the mix. There's talent and potential across the roster, but time will tell how everything fits together.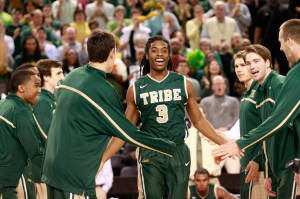 But the preseason speculation is over. The Tribe's season begins today on the road against Florida. Given the uncertainty in the Tribe's rotation, I don't assume the College will come roaring out of the gate. It will have to work out some offensive kinks and get its defense structurally sound. However, with Thornton leading the way, it's never safe to doubt the Tribe.
"We lost a lot of guys, but we returned a lot good guys and brought [in] even more good guys," Thornton said. "I definitely have high expectations for our team … and for us to say by the end of the season, 'This is what we worked for, and it really came full circle.'"
As the season is just beginning, that circle is currently incomplete. But the pieces are in motion. Bring on the hoops.