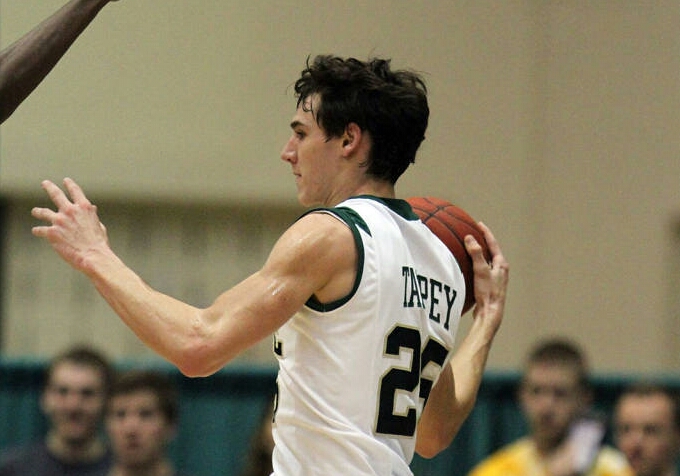 William and Mary earned a third consecutive win Saturday night, withstanding a late rally from host Rice to win 69-65. The Tribe led by as many as 15 points in the second half, but needed five free throws in the final 20 seconds to secure the win.
"[This was] a great road win for our guys against a Conference USA team tonight," head coach Tony Shaver told Tribe Athletics. "We did some things we thought we had to do. We talked a lot about road toughness, how it wasn't going to be smooth all the time. You have to find a way to work through those tough stretches, and we did."
After building a 12-point lead early in the first, the College saw Rice (1-2) rally to take a 24-23 lead with 8:07 remaining. Senior guard Marcus Thornton responded for the Tribe (3-1), ensuring an eight-point lead (38-30) at the break.
The Tribe led by as many as 15 points in the second, but the Owls used a 12-0 run to cut the deficit. With 18 seconds remaining, Rice trailed by just three. Five free throws sealed the win, though, as the College controlled the final 20 seconds.
Sophomore forward Omar Prewitt led all scorers with 17 points, while Thornton added 16. Junior forward Sean Sheldon scored 11 points and tallied six boards in a strong performance. Despite scoring just eight points, junior forward Terry Tarpey received praise from Shaver.
"He's a stat stuffer," Shaver told Tribe Athletics. "He makes a coach happy, that's for sure. He just does so many things that help us win. He can score the ball as well —- he didn't have as much of a chance tonight. He's just a great player that's so, so important to our ballclub."
Tarpey added eight rebounds and six assists, both team-highs.
The College returns to action Tuesday, hosting Western Illinois at Kaplan Arena. Tip is set for 7 p.m. Live streaming is available at TribeAthletics.com, while 92.3 The Tide will carry the game locally.
WILLIAM AND MARY 69 RICE 65
William and Mary- 38   21   (69)
Rice- 30   35   (65)
William and Mary (3-1) statistical leaders
 Prewitt- 17 points (5 of 10 FG, 2 of 4 3-point), five rebounds, two assists
 Thornton- 16 points (4 of 13 FG, 2 of 8 3-point), four rebounds, six assists
 Sheldon- 11 points (5 of 9 FG), six rebounds, three assists
 TEAM: 47.9 percent FG, 33.3 percent 3-point, 70.8 percent FT
Rice (1-2) statistical leaders
 Gearhart- 14 points (3 of 16 FG, 1 of 3 3-point), five rebounds, six steals
 Mency- 13 points (4 of 6 FG, 3 of 5 3-point), three rebounds, two steals
 Jackson- 10 points (4 of 17 FG, 1 of 8 3-point), four rebounds, four assists
 Green- 10 points (4 of 8 FG, 1 of 2 3-point), eight rebounds, two assists
 TEAM: 42.9 percent FG, 36.0 percent 3-point, 73.7 percent FT