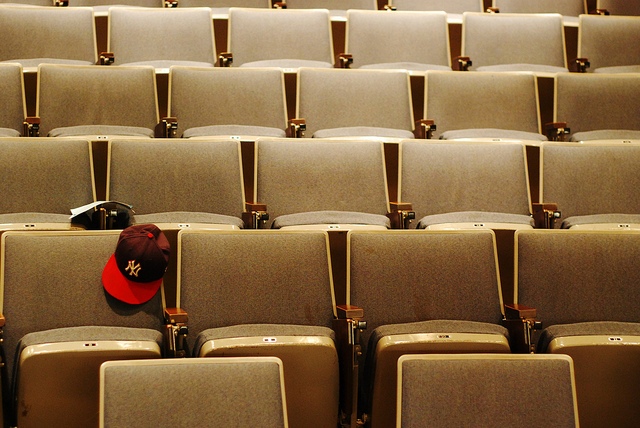 Welcome back from Thanksgiving Break, the period when you spent a lot of time, energy and money to get home and then come back for only five days of classes. Was it worth it? Totally, because this is my absolute favorite time of the year. Yes, I truly cherish finals season at the College of William and Mary, and so should you. To be clear, this is not sarcasm. I realized the beauty of finals season during my first semester of freshmen year and my opinion hasn't changed. Sure, it's challenging and stressful, but really no more than any other week at the College. Let me explain.
Finals season brings with it an air of realness to our campus. People pay less attention to their personal hygiene and overall appearance to focus on schoolwork, which means we can finally see people for who they really are. This isn't to say that I think dressing up for class and showering daily is fake — I do the same, I swear; however, there is something pleasant about seeing someone you see every day in a completely new light. It's like Halloween, except it lasts for two weeks, and everyone's costume is a version of themselves on an episode of Survivor. It's a way to get to know the campus on a more personal level as we are all seeing each other at our worst. Additionally, if you're the type of person who dresses in business casual every day, feel free to let your freak flag fly, so to speak, and dress like no one's judging. Because we really aren't.
The sweet camaraderie of suffering during finals season is as satisfying as the lack of care for our appearance. At other times throughout the semester you may be that one person on campus who has three essays, an exam, a presentation, and your first born child due to the same professor over the course of one week. While you're suffering alone, your friends are out drinking at the Greene Leafe, going to midnight premieres of the Hunger Games, and calling you a twamp for studying like you should be. Your fear of missing out is at an all-time high and support for your suffering is at an all-time low. This does not happen during finals season. During finals, everyone is hurting, everyone is suffering, yet everyone supports each other. Late night study breaks to Wawa? Check. Group study sessions with friends you rarely had time to catch up with throughout the semester? Yes, please. Walking through Swem, giving an understanding nod to everyone you know on a random Tuesday night? You bet. As much as finals tear us apart with competitiveness, I would argue that they bring us together. We're all on campus, present and focused on a common goal of achieving. It's an intense but great environment in which to grow together.
Ice cream, coffee, donuts, games and puppies? Is this finals week or a weekend at Michael Jackson's Neverland Mansion, am I right?
Lastly, the College pulls out all the stops for finals. Faculty, staff, organizations and clubs put on event after event for us — throwing free coffee and food our way just to make sure that we're happy during finals. Be thankful for this, because many other schools don't have the resources or the wherewithal to pull this together. My favorite events come from Earl Gregg Swem Library. Ice cream, coffee, donuts, games and puppies? Is this finals week or a weekend at Michael Jackson's Neverland Mansion, am I right? The school also opens literally the entire campus to adapt to the influx of students studying. This means you can walk into almost any building on campus, at almost any time, and get comfortable because no one is going to kick you out. Between study sessions, pull up Netflix on a projector in your room in Washington and catch up on your favorite television show. Invite your friends, order a pizza, do whatever you have long desired to do in an academic building after hours. Because, technically, the school allows it during finals season. Whatever you do, make sure you clean up after yourself. Don't be the reason the College revokes these privileges for future generations — that being said, enjoy it while it lasts.
Remember, staying calm and happy during finals week is all about changing your mindset and finding the silver-lining to every situation. As silly as some of them may seem, I hope you can find a connection with my reasons for loving finals season and think of some of your own. You have time to study, you have resources for help, and you have made it this far, so don't quit now. This is, after all, the end of the semester. As bad as finals may seem, when they're over, we won't have to deal with the College for another four weeks. Praise the good Lord Beyonce. I wish you all much success during finals season. Godspeed.
Zoe Johnson is a Confusion Corner columnist who who will be spending the next week at Swem people watching.