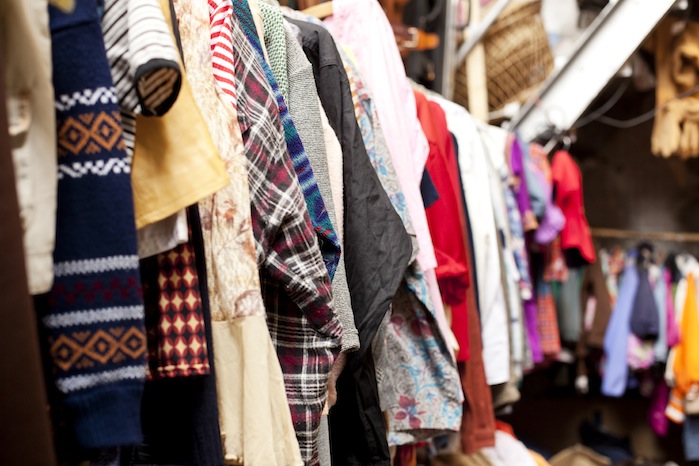 Williamsburg is ripe with shopping opportunities — New Town, the Williamsburg Premium Outlets, boutiques in Colonial Williamsburg and even Goodwill are all popular choices for students at the College of William and Mary.
However, there is a lesser-known, yet arguably more rewarding, shopping opportunity close by: local consignment shops. People (or "consigners") bring in clothing — often vintage or high-end designer brands, accessories and home decor — and the consignment shop purchases the items and resells them. The consigner and the shop both make a profit off the sale, and the customer who ends up buying the products is able to find something unique at an affordable price.
"I want to help people find a way to recycle their wardrobe without spending too much money," said Nina Watkins, owner of Twice as Nice Consignment Boutique.
Twice as Nice is located just over two miles from campus and already sees significant student traffic, Watkins said. Its website states that it carries "fashionable, 'like new' clothing for women and children, along with stylish wearable accessories."
"My customers want to look good, but they don't want to spend retail prices," Watkins said.
Twice as Nice encourages local women to consign their gently worn, high-end clothing and use the money made to purchase new clothing at the store. The women are effectively recycling and swapping their wardrobes, rather than spending money on brand new clothing.
All ranges of customers can find something they like here at a price they can afford.
"We focus a lot on building a solid relationship with the Williamsburg community," Watkins said. "Our goal is to always have great prices and products."
Another local consignment shop is The Wardrobe, located five miles from the College in the Village Shops at the Kingsmill Shopping Plaza. The eclectic little shop has been in business since 2001, selling a wide variety of high-end, designer and vintage women's clothing and accessories.
"All ranges of customers can find something they like here at a price they can afford," owner Cassandra Dennison said. "Anyone from a student to the owner of a company."
"We have a really good local following but new people discover us every day," Dennison said. "It's a lot of fun because you never know what people and products will walk through the door."
Consigners at The Wardrobe receive 50 percent of the selling price and customers can get up to 75 percent off already affordable prices due to consistent in-store sales.
Despite the wide range of affordable high-end clothing, Dennison noted that The Wardrobe has seen a bit of a decrease in traffic due to the increase of shopping venues in the Williamsburg area. With the constantly expanding Williamsburg Premium Outlets, it is easy for small, locally-owned shops to fall by the wayside.
"We want to build our relationship with William and Mary students," Dennison said. "We're considering moving closer to the College at some point."
Dennison says it's important for local businesses to give back to the community. Because of this, The Wardrobe donates a lot of clothing to Transitions Family Violence Services, a domestic violence shelter and organization, in order to help local women in need.
"I opened The Wardrobe because I hated my desk job and wanted to do something that I loved," Dennison said. "Ever since then we've been helping women find clothes they love at good prices."
Tara Marable also opened her shop, The Vintage Rabbit, in an attempt to fulfill a dream. Marable had always wanted to open her own store, and opening a consignment shop was a great way for her to carve out a niche in the community.
Also only about five miles from campus, The Vintage Rabbit sells furniture and home decor. While students from the College may not be willing to buy a daybed or china cabinet for their dorm rooms, the shop carries a wide variety of smaller items, such as tea sets, small sofas and vases, and receives a significant amount of student traffic.
People (or "consigners") bring in clothing, accessories or home decor, and the consignment shop purchases the items and resells them. The consigner and the shop both make a profit off of the sale.
"We see quite a few students, especially around the time when everyone is moving in," employee Ashley Rogers said.
Each price tag has three dates and three prices on it — the shop decreases the price of each item by 10 percent every 30 days after it is first put out on the sales floor. This system ensures that customers can find a piece in their price range.
"Something that makes us special and that customers really love is that we're constantly rearranging the store. We rotate the furniture daily," Rogers said. "It looks different every time they come in, even if it's the same stuff just arranged in new ways and being used differently."
Even though most of its furniture is older, The Vintage Rabbit's employees are always doing their best to keep things fresh.
"We were one of the first area consignment shops to start loading pictures of our products on Facebook and that was really helpful for bringing shoppers in," Rogers said. "They could already see pieces they liked online, and that would bring them into the store."