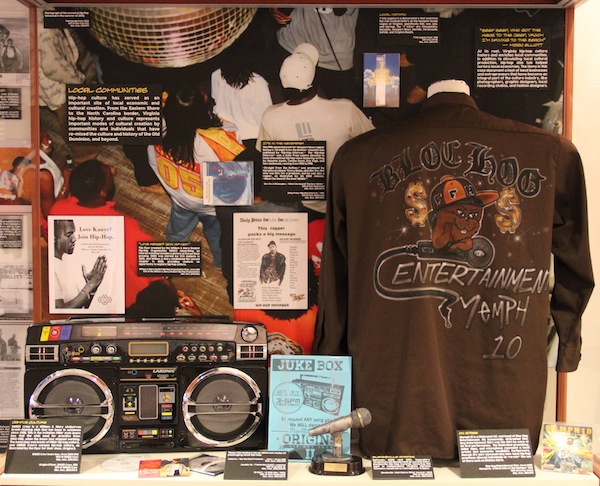 Earl Gregg Swem Library's Special Collections is host to a plethora of historical artifacts, from the correspondence of George Washington and Thomas Jefferson to the papers of former CIA director Robert Gates. What may come as a surprise is that Swem Library is also home to the records of D.J. Wyze, Magoo and even Chymandye Lady-C.
Swem will launch the exhibit, Re-Mixing the Old Dominion: 35 Years of Hip Hop Culture and History, with an event this Wednesday, Feb. 4, from 5 p.m. to 7 p.m. The event, which is open to the public, will comprise of a speech from its curator, Ph.D. candidate Kevin Kosanovich '15, a performance from the SMILES undergraduate dance crew and refreshments.
The hip-hop special collection began in March 2012. The collection includes oral histories, recordings and other hip-hop paraphernalia.
"The collection itself was designed and set up to capture and document the history of Virginia hip-hop culture and community as inclusively as possible," Kosanovich said.
Kosanovich was inspired to begin the collection at the College of William and Mary after completing work for his dissertation, which involved investigating the material history of hip-hop culture, at Cornell University's hip-hop collection.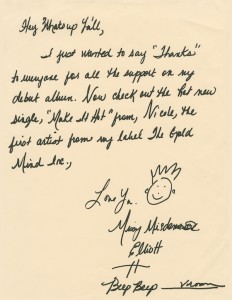 "I spent several research trips there and was really impressed by what they were doing," Kosanovich said. "I thought, 'well, why can't we do it down here?'"
The collection is meant to act as a history for communities that have historically been neglected and marginalized by institutions, and to make sure the College and community can act together to prevent the disappearance of these histories.
"The library itself has a history of documenting popular culture — sheet music, stuff like that — and realized one of the areas they would like to expand is African American culture," Kosanovich said.
Kosanovich believes that hip-hop culture is ephemeral, demanding documentation.
Special Collections Director Jay Gaidmore has been involved in the collection since he began working at the College in July 2013.
"I had heard about the exhibit before and thought it was really great," Gaidmore said. "Once I learned more about it I was surprised to learn Hampton, Norfolk, Virginia Beach and Portsmouth had such a strong connection to hip-hop."
Although Kosanovich believes that Virginia does not have one distinct hip-hop sound, he believes the College is a great venue for the exhibit.
"In terms of location, we're geographically a neutral site between folks that might want to claim that their particular city is the best," Kosanovich said. "We're somewhat removed from that."
The historical significance of the College also fits in with the library's attempt to build its collections in African American history and the local community in Virginia, according to Gaidmore.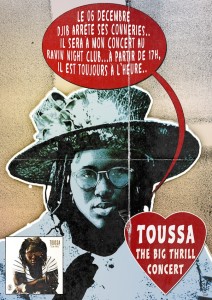 "We're down the street from Jamestown, which is the sight of the first Africans being unloaded," said Kosanovich. "So in terms of an African American culture, we're sort of the entry point of that history here."
There are only five other hip-hop collections in the U.S. — the exhibition's fellows are located at Cornell, Harvard University, the University of Houston, Tulane University and Clark Atlanta University.
"One of the main things that makes our collection unique, and one of the strengths of our collection, is a big emphasis on oral histories," Kosanovich said.
Kosanovich collects each of the oral histories by means of a recorded interview with the subject. There are currently approximately 115 oral histories in the collection.
"[All of the oral histories] have had their really soulful or meaningful moments," Kosanovich said.
"[Magoo] was a really good interview for some of that background history for where some of these famous folks came from," Kosanovich said. "That one was very soulful. He was a very kind man."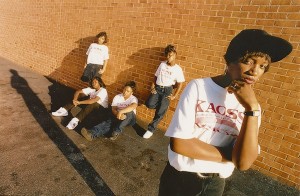 Gaidmore often meets with the subjects of the oral histories to show them around Special Collections before they are interviewed.
"It blows them away that we're collecting hip-hop, but we also have stuff from Thomas Jefferson and George Washington and James Monroe and all that kind of stuff," Gaidmore said. "They're just excited that an institution as prestigious as this, and as old, is being really cutting edge and collecting the current history of what's going on."
Not only will the exhibit have small clippings from these full oral histories on display, but they will also have curated playlists with important Virginia-based and Virginia-born artists, and will feature a performance from SMILES, which helped Kosanovich get the collection started in 2013.
Daniel Park '16 and Jean-Paul Aleman '16 are the current co-captains of the SMILES crew, which has been active since 2008.
"We maintain a close relationship with [Kosanovich]," Aleman said. "He always tells us when the next hip-hop exhibit is and what we can do."
The collection houses the SMILES crew's old boombox and t-shirts among other hip-hop paraphernalia.
"I like how [Kosanovich] is genuinely interested in the history and traditional roots of hip-hop," Park said.
The hip-hop collection will remain in Swem for students to use for research, and Kosanovich is interested in having any artist or person involved in hip-hop in any way to become a part of it.
"In future years people are going to want to write a history of hip hop in Virginia and this is going to be the collection they come to," Gaidmore said.