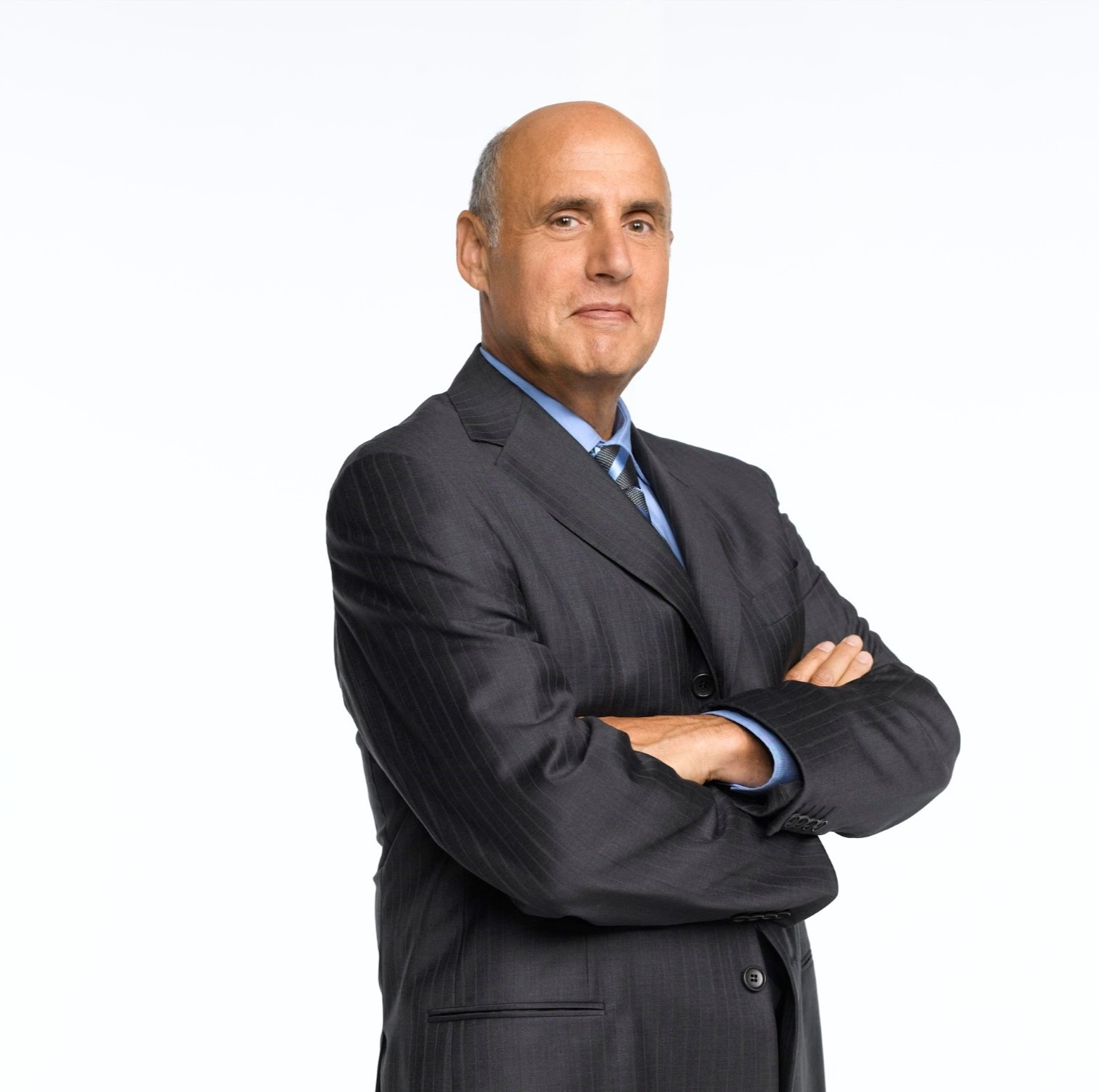 March 31, the College of William and Mary played host to an incarcerated patriarch, Larry Sanders' sidekick, King Neptune and a recently retired transgender college professor. It may sound like an eclectic group of people, but in reality, it was just one man  —  Golden Globe-winning actor Jeffrey Tambor.
In an interview before the show, Tambor expressed his excitement over being at the College.
"I'm just thrilled to be here," Tambor said. "I go around the country, and I love to go to colleges. I love to talk to young people, and I have something to say, just a real talk from my heart. I was in college. I made mistakes. I had a diploma in my hand. I'm very interested in what the education dilemma is now — when one holds a diploma and there are less and less places to go."
Before Tambor was the award-winning actor he is today, he was a professor. He explained that the reason he gives this speech is because he wants to encourage students not to give up their dreams just because they're worried about what they're "supposed to do."
"I'm really interested in why people don't [follow] their dream," Tambor said. "I'm interested in why people settle for less, including myself at times. I find that young people right now, they have these dreams, and then they sort of, sometimes, defer their dreams a little bit as the economy changes and they get married or fall in love and have children. I'm curious about that. I know I did."
Currently, Tambor is taking his "Performing Your Life" speech tour to colleges and universities across the nation, in addition to working on a book. In two weeks, he will be traveling to Germany to promote his show "Transparent," for which he won the 2015 Golden Globe Award for Best Actor in a Comedy Series. Tambor will soon be starting production of season two of "Transparent," and he recently finished filming a movie called "The Accountant" — set for release in 2016 — with Ben Affleck, Anna Kendrick and J.K. Simmons.
Every year, AMP's Contemporary and Cultural Issues Committee strives to bring one big speaker to the College. In the past, the committee has helped to bring such speakers as the Dalai Lama and Maya Angelou, although Angelou had to cancel due to health issues.
"As a committee, we were thinking of who we wanted to bring," Natalie Scavuzzo '15, chair of the Contemporary and Cultural Issues Committee and member of the Executive Board for AMP, said. "We had a list of people — we have a few agencies that we are familiar with that have some speakers that we know of. When it came down to it, we just chose Jeffrey. We thought he was a different direction, and we thought he was fun, enlightening and appropriate for our campus."
Tambor's appearance was part of the Atwater Lecture Series and was made possible through donations by the Jane and Peter Atwater Lecture Endowment. Mr. and Mrs. Atwater were in attendance for Mr. Tambor's speech.
"[The Atwaters] expressed their appreciation of Mr. Tambor's funny and thought-provoking lecture and especially his commitment to stay after the lecture to take photos with students," Kaitlyn Schmitt, Coordinator for Programming in the College's Department of Leadership Development, said in an email.
When Tambor stepped on the stage, there was a burst of applause from the audience in Phi Beta Kappa Hall  —  an energy that continued throughout Tambor's speech, right up until the standing ovation that immediately followed Tambor's closing line: "There's always money in the banana stand."
Tambor's speech, entitled "Performing Your Life" or "What's Keeping You?",  examined dreams and potential, more specifically  —  why is it that we don't end up doing the things that we love? Tambor's speech, delivered with enthusiasm and, of course, comedy, touched on everything from his own complicated relationship with his parents, to the impact his children have had on his life, and the tendency for college seniors to put off their dreams in favor of a more stable career path. At the mention of the latter, the change in atmosphere in the hall was tangible.
During the speech, Tambor called upon the aid of two student actors from the College. The students, Tom Kalnas '16 and Brittany Liu '16, read lines on stage with Tambor under several different character guises. Liu, whose mother was in attendance, was told to read the lines as if she were her mother when she was angry. Kalnas was made to jump up and down while saying the lines. Slowly, as Tambor worked with the students, they stripped away their guards, and a new, raw performance emerged, which illustrated the point Tambor was trying to make.
"It was kind of like the movie 'Whiplash,' in which he wanted to push me to my limits and unlock certain things about me which I would not personally unlock," Kalnas said. "With his influence, I was able to expand my horizons a little, which was awesome. Beforehand, he didn't tell us anything about what was going to happen, or anything like that, so we were just walking in blind. It was super scary, but it really paid off."
Kalnas went on to explain how the experience showed him just how much he was capable of as an actor.
"One of the things that I took away was that there are certain aspects of what I'm capable of that can be unlocked if I just don't care about outside influences, and just realizing that these things need to happen and that I have the power to unlock these sorts of things regardless of outside influences really shapes how I would act as a professional actor and what I would do in the future," Kalnas said.
When asked what he hoped students at the College took away from his speech, specifically with regards to fear and reaching full potential, Tambor explained that he hoped students live in the moment and don't waste their youth.
"I believe in fear," Tambor said. "I'm not an enemy of fear. Fear is human. Don't worry, and adore everything because this is the good time. Everyone is waiting on the paycheck, and the paycheck is not the answer. In fact, it can be the problem. Now is the good stuff — being broke, staying up all night, studying for the midterm, having boyfriend trouble, girlfriend trouble, this is the good part. Enjoy this."