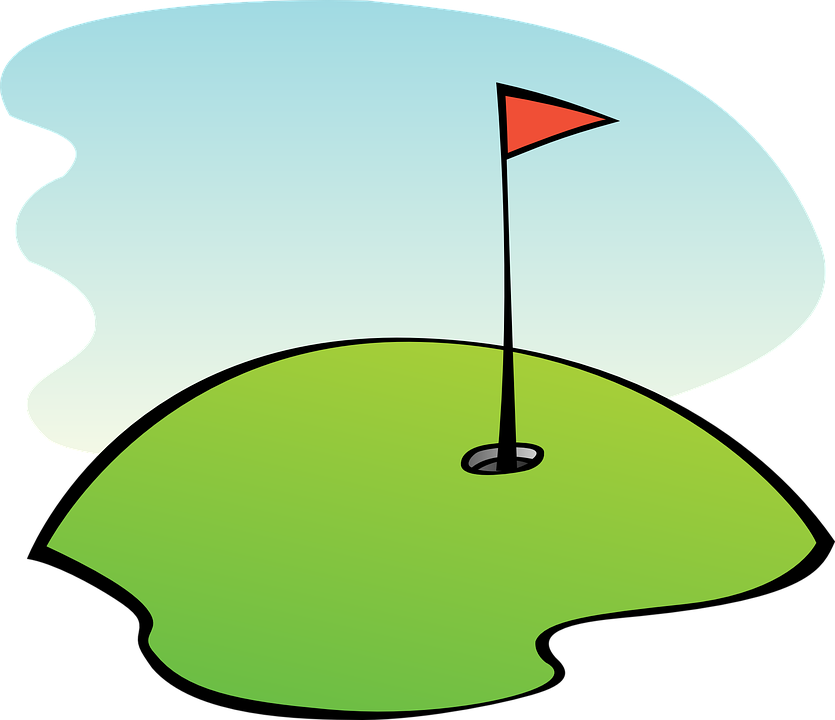 Lady Gaga throwbacks blasted from the Sunken Garden, accompanied by the sound of singing Kappa Delta members. From Mario Kart enthusiasts to the seagulls of "Finding Nemo" to fancy teas, hundreds of eccentrically dressed College of William and Mary students dragged themselves out of bed early Saturday morning for the annual Campus Golf event.
Alive and thriving, the Flat Hat team arrived at 10:48 a.m. They were an assortment of colors, and people looked at them questioningly. Were they M&Ms? Skittles, perhaps? Maybe macaroons? Then the team turned, displaying an array of cookies taped to their shirts. To the shock of many, The Flat Hat had managed to pull off a theme: Girl Scout Cookies. From the deep green of classic Thin Mints to the cheerful yellow of Savannah Smiles, the team had it all.
With a successful theme, the journalists expected an equally prosperous performance.
Carefully reading the green, Associate Sports Editor Brendan Doyle '20 stepped up to take his first swing.
"Obviously my swing is silky smooth," Doyle said. "It's a well-known fact. So whether I was hitting a golf ball, a tennis ball or a basketball, you can guarantee it's going to be beautiful."
Unfortunately, there were no basketballs to be hit; they would have been a much easier target for Doyle, who could never seem to find the bucket he was aiming for. He did, however, manage to hit another golfer, scoring him and the team a few bonus points.
Former Digital Media Editor Kayla Sharpe '17 was ecstatic to end her golfing career on a high note, only losing one tennis ball this year.
"I really wanted to capitalize on my long and glorious golf career," Sharpe said. "The greens on the bottom nine were a bit quick, but I think the team adapted well enough."
The "greens" that Sharpe referred to were actually bricks, which may explain the struggle the team faced near the end of the course. The change of landscape was a relief to the team, especially after the disaster that was the group picture. The wind ruffled many of the players' hair, and the sun overexposed the photos.
Sharpe and Staff Writer Kevin Richeson '20 were the only two players to lose their balls.
"I didn't lose my ball," Richeson said. "It was stolen. Just because I hit it into a tree and couldn't find it afterwards does not mean that I lost it."
While The Flat Hat may or may not have had a sweet victory, the team tagged along and made Samoa fun memories they will never forget. But that is just how the Girl Scout cookie crumbles.