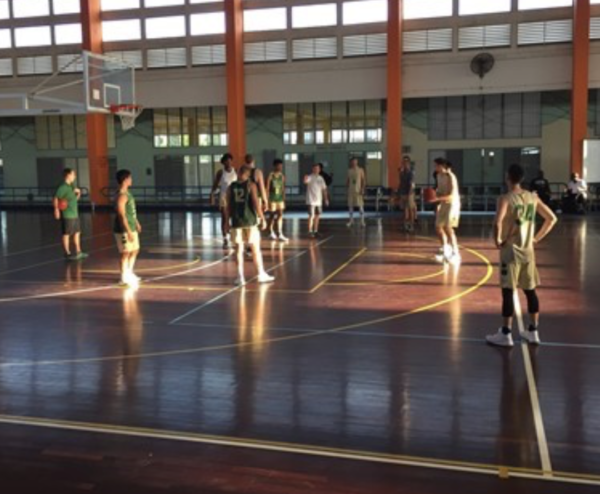 William and Mary traveled to Jamaica to play in a series of tune-up games before the 2017-2018 season gets underway. While the opponents were lackluster, the trip provided suitable opportunity for newcomers to the team, including redshirt sophomore transfer guard Matt Milon and freshman guard Jihar Williams, to get game experience with their new Tribe teammates.
The College opened the trip with a 103-59 slaughtering of the Jamaican U-21 National Team. It was in this game that Milon made his mark. With the Tribe leading 7-0, Milon went on a tear, hitting three triples in a span of 41 seconds to push the lead to 16-0 and force a timeout. Milon and Williams both starred for the College in this game, finishing with 22 and 16 points, respectively. More importantly, they combined to shoot 8 of 14 from downtown, a welcome sight to Tribe fans concerned about the loss of sharpshooter Daniel Dixon '17.
In the second game of the trip, the Tribe topped Jamaican Select behind nifty passing and a three-point barrage. The College assisted on 29 of the team's 37 buckets on the night and blistered the nets with 18 made triples on just 30 attempts. Senior guard Connor Burchfield showed his value yet again as a downtown threat, scoring 16 points on 5 of 9 shooting from deep. Williams again showed instant ability to make an impact, finishing with 15 points.
In the third and final game of the trip, the Tribe was not as lights out as the previous contests, but still made double digit threes en route to a 71-47 win over the Minto 49ers. Senior guard David Cohn finished in double figures for the third straight contest with 18 points. Throughout the trip, he displayed his knack for finding passing lanes, finishing with a total of 24 assists for the trip.
Promising starts to Tribe careers from Milon and Williams as well as Cohn's return to form are all affirmative signs for the Tribe. Milon, however, did not play in the final two games of the trip after suffering what is being described as a minor injury in the first contest. The College looks to have him back in practice soon as the daunting task of replacing Dixon and Omar Prewitt '17 continues.