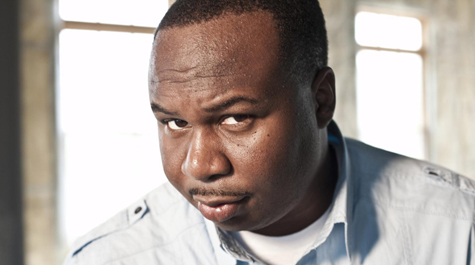 Earlier this week, the College of William and Mary announced that Roy Wood Jr., a comedian and correspondent on "The Daily Show with Trevor Noah," will perform Feb. 10 as part of Charter Day weekend. This performance will mark the third year that the College has hosted a comedy show to commemorate the anniversary of the College's royal charter.
In 2016, Student Assembly partnered with Alma Mater Productions to host Bo Burnham over Charter Day weekend. Prior to this year, the College had hosted a "Charter Day Concert," but often struggled to find big-name artists, because the weekend had fallen close to award shows like the Grammys. In 2016, SA and AMP pushed the concert further into the spring semester, and allocated funds to bring a comedian to campus instead.
This year's show is scheduled for 8 p.m. in Commonwealth Auditorium Feb. 10 and doors will open at 7 p.m. Tickets will only be sold at the door on a first-come, first-served basis. Admission is free for students, $5 for faculty and staff and $10 for the general public.
When Burnham performed in 2016, and when Damon Wayans Jr., a cast member on the show "New Girl," performed in 2017, the shows were held in Phi Beta Kappa Memorial Hall's auditorium. Additionally, in past years, SA's senate used reserve funding and passed legislation to put on these events. This year, the Charter Day comedian was included in SA's annual budget.
Wood was a top-three finalist in the seventh season of NBC's "Last Comic Standing," has performed on "Def Comedy Jam," "Conan," "The Tonight Show with Jimmy Fallon," "Late Night with Seth Meyers" and "The Late Show with Stephen Colbert." In 2017, his first standup special, "Father Figure," premiered on Comedy Central.
Wood began his comedy career while attending Florida A&M University and released his first full comedy CD in 2013. Wood has appeared on TBS's "Sullivan & Son" for three seasons and is a regular contributor to ESPN's "Sports Nation." He is also known as a comedian for his prank calls on morning radio shows such as the "Bob and Tom Show."