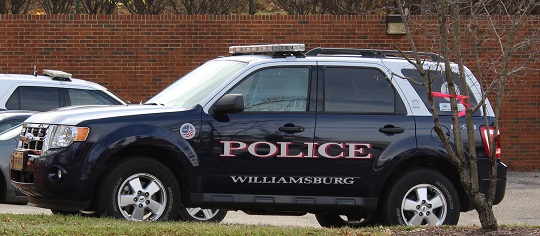 The Williamsburg Police Department responded to the discharge of a firearm at approximately 12:40 a.m. Saturday, April 7. The incident occurred outside Chanello's Pizza on the 1400 block of Richmond Road, near where Richmond and Bypass roads intersect.
Responding officers said that they discovered an argument between two individuals had turned into a physical fight. A third person tried to assist one of the individuals by pulling out a handgun and firing several shots before fleeing the scene. Though several bullets struck an unoccupied vehicle nearby, no one was injured.
The third person was identified by Williamsburg police as 18-year-old Rakim Maklik, who was taken into custody Sunday, April 8 at his home in York County. He was arrested and charged with discharging a firearm in public resulting in an injury, possession of a firearm by a convicted felon, carrying a concealed weapon, destruction of property and brandishing a firearm.