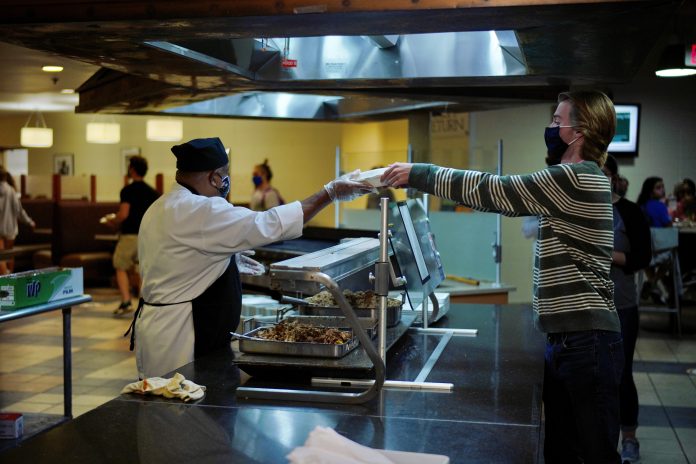 Tuesday, April 19, Chief Operating Officer Amy Sebring released a statement on Sodexo Dining following campus feedback and outcry in response to health inspections conducted by the Peninsula Health District of the Virginia Department of Health in February 2022.
"Despite recent improvements, we've continued to see lapses in Sodexo's service," Sebring wrote in her e-mail.
Sebring also shared a public action plan released by Sodexo to address the dining concerns of parents and students.
The plan pointed out that all items identified in the February 2022 report had been addressed and promised further actions to meet the dining expectations of the College community. Such actions included hiring a quality control manager, expanding weekend hours and offerings at Commons dining hall, inviting visiting special chefs, weekly student appreciation events and expanding mobile ordering for the Fall 2022 semester.
In addition to Sodexo's action items, the College has commissioned a consultant from Porter Khouw Consulting, Inc to conduct a food service study that will guide the future operations of the College's dining services.
During the planning project, information will be collected through interviews with community members, focus groups with students, parents and staff and a web-based survey.
"Our dining program contributes in important ways to our student's health and well-being. W&M is committed to ensuring a quality program for our students going forward and holding all of our vendors accountable for delivering on that commitment," Sebring wrote.