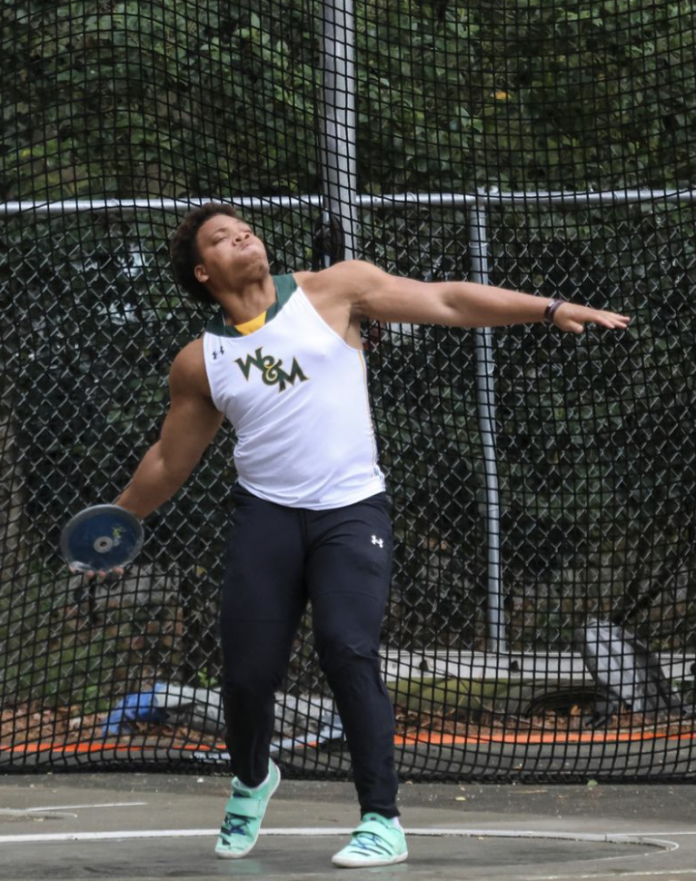 Thursday, April 27 – Saturday, April 29, William and Mary's men's and women's outdoor track and field teams competed in the annual Penn Relays event in Philadelphia, PA.
The Tribe competed solely in throwing events and notched multiple top-15 finishes throughout the weekend.
On Thursday, senior thrower Keeley Suzenski began the meet for the Tribe in the college hammer throw event, finishing third of 20 with a final distance of 58.68 meters. Suzenski, who competed in multiple events at the Relays, finished less than three meters short of the first place distance registered by Harvard senior thrower Cammy Garabian at a record-breaking 61.47 meters.
On Friday, both the men's and women's teams took part in the javelin and shot put events.
In the javelin college event, seniors Kristen Herr and Zoe Metzger secured two top-20 spots for the Tribe. Metzger, who finished 11th, recorded a mark of 37.09 meters, while Herr recorded a mark of 35.60 meters to finish 15th. Although neither athletes' throws were personal records for this season, both performances earned the Tribe valuable points towards its team total.
Suzenski also continued her impressive weekend in two more events, placing 15th in the shot put with a final distance of 13.22 meters and 12th in the discus throw college event with a final distance of 40.94 meters.
For the men's team, freshman Jason Nwosu notched a 15th place finish in the shot put college event after his 15.45-meter throw.
On Saturday, William and Mary sent juniors Chris Arias and Liv Cantby to compete in the men's and women's javelin championships. Arias finished 12th in the men's event with a final throw of 61.67 meters. Cantby barely missed a top-10 finish at 11th place, recording an impressive 42.51-meter mark for the day.
This weekend marks the Tribe's last weekend of the regular season as they prepare to host the CAA Championships starting Friday, May 5 at Zable Stadium in Williamsburg, VA.