Does the City of Williamsburg have a "downtown"? That word brings to mind high-rise buildings and a streetscape segregated by blocks, along with taxis, pedestrians and the ever-short green light. But to the Williamsburg City...
When I arrived at the College of William and Mary last year for freshman orientation, I was astonished by the sheer number of students...
[googlemaps https://www.google.com/maps/d/u/0/embed?mid=1XcM2bGgp3OPpW16gj_mz6BWWa81enQX5&w=640&h=480] Outside Ewell Hall, in a small corner warmed by the College of William and Mary's underground steam tunnels, grow two windmill palms —...
Pointe Blank Dance Company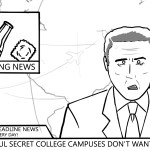 I want to suggest that the rape culture narrative is not only wrong, but completely off the mark. It has been aggressively conflated with what is actually "hookup culture," and the evidence for this can be found not only in nations with "real" rape cultures, but through examining our own culture as well.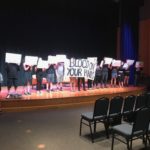 Sept. 27, Black Lives Matter protestors at the College of William and Mary interrupted "Students and the First Amendment," a scheduled event co-sponsored by...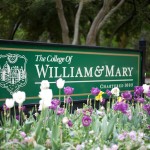 More than 10 years ago, members of the College of William and Mary's Pi Kappa Alpha fraternity promised local reporters that they would rename...