Jump to a section: Executive • News • Opinions • Variety • Sports • Videos • Social Media • Podcasts • Data • Graphics • Copy • Photos • Business • Website • Ombudsman • Chief Writers • Associate Editors
Executive
Editor-in-Chief: Claire Hogan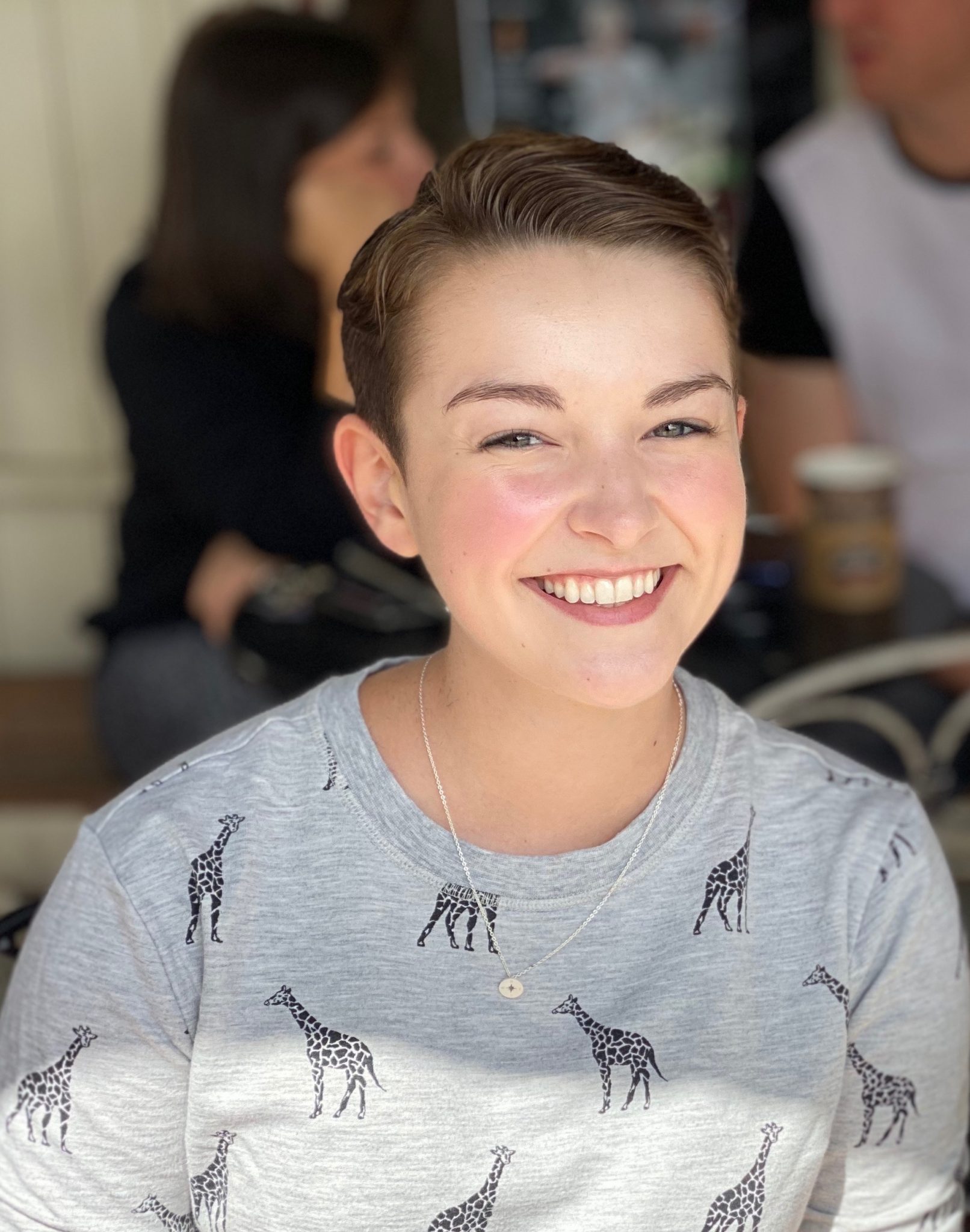 Claire Hogan '22 is a computational math major, and she genuinely enjoys spreadsheets. Before her current role as Editor-in-Chief, she was the digital media editor of the paper, where she produced videos about campus life. Outside of her Flat Hat duties, you can find her listening to a podcast, doing calligraphy, or debunking a conspiracy theory on the internet.
Managing Editor: Lulu Dawes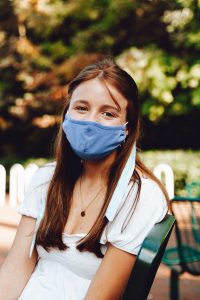 Lulu Dawes is a sophomore at the College of William and Mary, where she studies history and psychology. Originally from Vienna, VA, Dawes served as a news editor last year before becoming the current managing editor.
Executive Editor: Zoe Beardsley
Zoe Beardsley '22 is a History and Film and Media Studies double major from Arlington VA. She previously served as sports editor and variety editor. Zoe loves baking, watching movies, and rooting for the Washington Nationals. In her free time, Zoe has a radio show on the campus radio station WCWM and plays on the club volleyball team
Digital Media Editor: Rebecca Klinger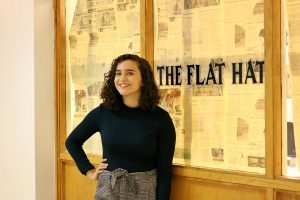 Rebecca Klinger '22 lived her Flat Hat career through different digital media sections as an intern and editor, before inhabiting the role as Digital Media editor. As an avid user of social media, both professionally and personally, Rebecca has declared Spotify as her favorite, and she destresses at the end of a long day by making playlists and checking what her friends are listening to. She loves her hometown of Virginia Beach where she likes to dip her toes in the winter ocean and stargaze on the North Carolina border. You can typically find her rocking a combination of her teal, pink, and black crocs with one of her 160 pairs of funky socks and the same three ski jackets of different shades of blue.
.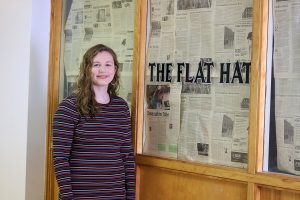 Operations Coordinator Emma Ford '22 is a public policy major who formerly worked as a News Editor as well as an Associate Editor the fall of her freshman year. Alongside fellow news writer Kimberly Lores, she writes the weekly Student Assembly Beat. In addition to The Flat Hat, Emma swims for the College's club team.
News
News Editor: Alexandra Byrne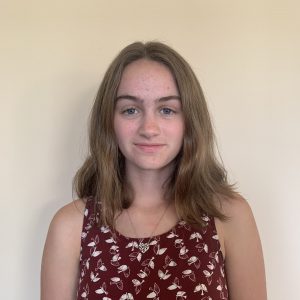 News Editor Alexandra Byrne '23 is an International Relations and French and Francophone Studies major from Maplewood, NJ. When not covering campus news, Byrne is a proud member of the International Justice Lab at the Global Research Institute. She likes art, tea, and fake plants because she can't keep real ones alive.
News Editor: Charles Coleman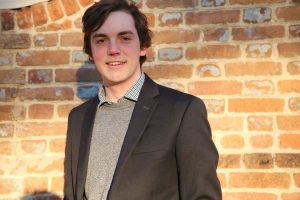 News Editor Charles Coleman '22 is currently a sophomore at the College working as one of the news editors for The Flat Hat. Charles is a CAMS major and is also on the pre-medical track. Charles is excited about working with the staff of the newspaper for the next year to create the best paper we can on campus.
News Editor: Molly Parks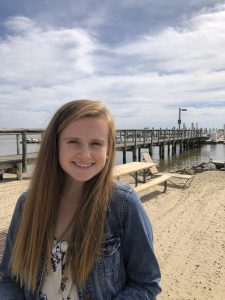 News editor Molly Parks '24 is an intended English major from Haddonfield, New Jersey. She plans on attending law school after graduating from The College, with an intended career in political news television. On campus, Molly is involved with The Flat Hat, her social sorority Kappa Alpha Theta, TribeTHON, and Club Tennis. You can usually find her on the second floor of Swem, on her usual treadmill in the front of the Rec, or at Aroma's with a coffee and croissant in hand.
Opinions
Opinions Editor: Lucas Harsche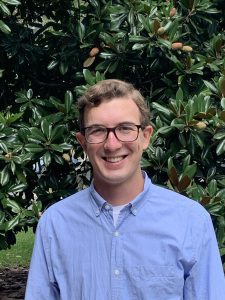 Opinions Editor Lucas Harsche '23 is a history major from Mount Laurel, New Jersey. Lucas previously served as an Associate Opinions Editor and loves working in a section which is committed to sharing the voices of all students on campus. When he is not busy lifeguarding, geeking out over Star Wars, or procrastinating his schoolwork (sometimes all at once), Lucas is also involved on campus in Swim Club, Active Minds, CCM, and the Symphony Orchestra, where he plays violin. Lucas hopes to attend law school after graduation.
Opinions Editor: Alyssa Slovin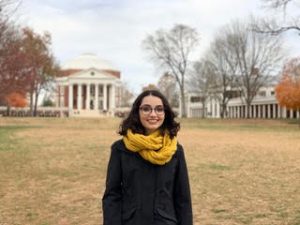 Opinions Editor Alyssa Slovin '22 is double majoring in marketing and English at the College of William and Mary, and she plans on working in book publishing or marketing after graduation. When she's not spending time writing, editing and designing for the newspaper and Flat Hat Magazine — where she serves as an Editor-in-Chief — Alyssa thrives off talking to her friends, reading, watching YouTube, organizing and cooking. Keep up with her Opinions articles to read about all types of issues that concern campus, with articles spanning the importance of a woman's right to choose and the dangers of campus brick thieves.
Variety
Variety Editor: Ashanti Jones
Ashanti Jones '23 is from Ashland, Virginia and is a Government and Public Policy double major at the College of William and Mary. She serves as a Variety editor for The Flat Hat. Following her time at the College, Ashanti plans to attend law school. Outside of the Flat Hat, Ashanti is apart of several organizations on campus including AMP, Circle K, and CHAP.
Variety Editor: Grace Olsen

Grace Olsen '23 is a neuroscience major and history minor from Williamsburg, Virginia. She has previously served as staff writer and as an associate variety editor. Outside of the Flat Hat newspaper, she is a member of Swim Club, the Flat Hat Magazine and Chi Omega sorority. Grace is obsessed with her German Shepherd, Buck, and can be found buying him ice cream at Baskin Robbins or cupcakes at Aromas.
Sports
Sports Editor: Nathan Seidel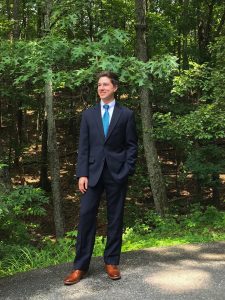 Sports Editor: Lexie Hiestand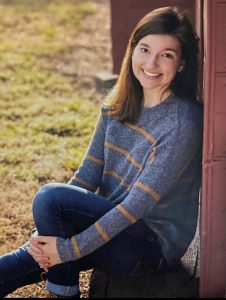 Sports Editor Lexie Hiestand '23 is double majoring in biology government. Hailing from Williamsburg, VA, she didn't have to travel very far to attend college, but being a permanent resident also means she's partial to DC sports. When she's not keeping up with hockey or baseball, you can find Lexie reading, walking around Colonial Williamsburg, or watching Jane Austen movies with her friends.
Videos
Video Editor: Ashley Huang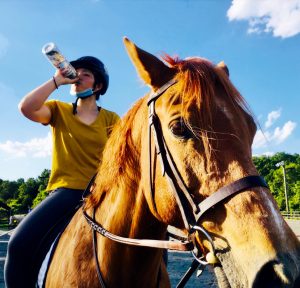 Video Editor Ashley Huang '24 is a biology major from Fairfax County, Virginia. She joined the Flat Hat after serving as executive producer of her high school's broadcast journalism program, where her work was featured on NBC4 Washington. Outside of school, Ashley works as a lifeguard, and in her free time she enjoys riding horses.
Video Editor: Noah Broude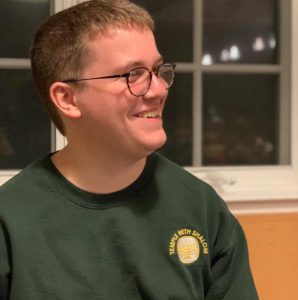 Noah Broude is a sophomore history and linguistics major. Besides editing videos for the Flat Hat, Noah writes for the Botetourt Squat and is on the executive board of the Tabletop Games Club.
Social Media
Social Media Editor: Erica Smedley
Podcasts
Podcast Editor: Judith Hahn
Judith Hahn is a sociology major, and part of the Class of 2022. In her free time, she likes to travel, listen to podcasts (what are the odds), drink iced coffee at least once a day, and talk to interesting people (among other things). She's also one of the layout editors for The Collective Sociology Journal at the College.
Data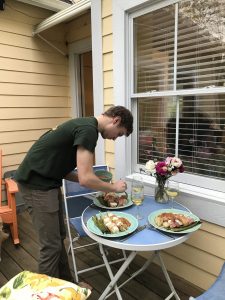 Nick Reeder '24 is a freshman and is currently very undecided for his major. His role is processing and producing the graphs and charts in the Flat Hat as well as providing some analysis. Outside of the Flat Hat, he enjoys mountain biking and cooking!
Graphics
Graphics Editor: Tara Vasanth
Copy
Copy Chief: Nina Raneses
Copy Chief Nina Raneses '22 is a government major and sociology minor from Alexandria, VA. On campus, Nina is a resident assistant in Monroe Hall, an intern for the transfer team in the admissions office, and also serves as a copy chief and contributing writer for the Flat Hat Magazine. You can usually find her picking up her daily iced hazelnut latte at Swemromas, wearing a floral dress and jean jacket combo regardless of the weather.
Photos
Photos Editor: Jamie Holt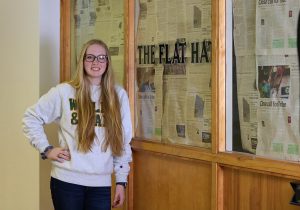 Photos Editor Jamie Holt '22 is from Rustburg, VA. She has been with The Flat Hat for while now and she loves it! She self-designed a major in Photojournalism with a minor in French and Francophone Studies. She is a Sagittarius if that actually means anything, a member of Delta Gamma, and an obsessed dog-lover!
Photos Editor: Nick Meyer
Business
External Business Manager: Sam Gruber
Website
Webmasters: Isabella DiFulvio, Victor Tran, Ryan Leventhal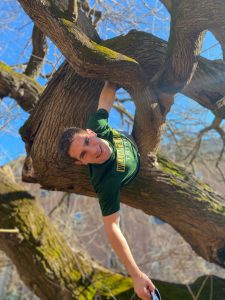 Ryan Leventhal '23 is a Computer Science and Mathematics double major with an additional "unofficial" major in Philosophy. He joined the Flat Hat as a webmaster his sophomore year because he figured "it can't be that hard to manage a website, right?" When he's not proving how dumb he is you can find him mocking the utter absurdity of life by trying to send gnarly boulders and running through the woods, although not (yet) simultaneously. He also enjoys the finer aspects of caffeinated beverages and writing utensils. If you see him wandering around campus please direct him to the nearest room with a chalkboard and you can leave him there with a math textbook and a Billy Joel album; his friends will know to find him there.
Office of the Ombudsman
Standards and Practices Editor: Matt Lowrie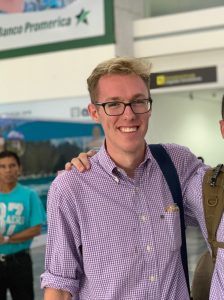 Matt Lowrie '22 is The Flat Hat's inaugural Standards and Practices Editor under the new Office of the Ombudsman. As an independent section of the newspaper, the office works to oversee ethical and journalistic standards as well as fact-checking of articles. Additionally, it acts as a liaison between the general public and the paper should complaints arise. Matt is pursuing a B.A. in Psychological Sciences and Economics. He enjoys photography, reading, Jeopardy, the Oxford comma and crosswords. Matt joined The Flat Hat in 2020.
Chief Writers
Chief Staff Writer: Georgia Thoms
Georgia Thoms is a s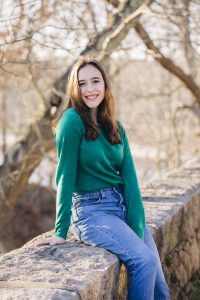 ophomore double majoring in Classical Studies with an Archaeology concentration and Biology. So far, she is also on a pre-veterinary track. She is also Publicity Chair of Pointe Blank Dance Company! She loves to read, write, dance, and garden. She is super excited for this position and cannot wait to write some cool articles!
Chief Features Writer: Adithi Ramakrishnan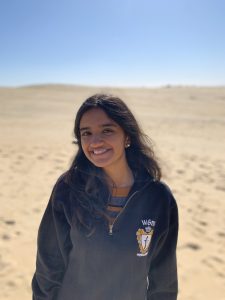 Chief Features Writer Adithi Ramakrishnan '22 is a neuroscience major and creative writing minor from Ashburn, VA. She previously served as Executive Editor and one of the Variety Editors. Outside of The Flat Hat, Adithi dances on a Bollywood fusion dance team called Afsana and performs spoken word with Inside Out Theater. She hopes to pursue a career in science communication.
Associate Editors
Associate News Editors: Patrick Byrne, Abby Paras, Kim Lores, William Kobos,
Callie Booth,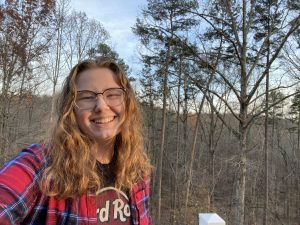 Callie Booth is a freshman originally from Rustburg, Virginia. She is planning on double majoring in Government and Psychology. She is also involved in Library Ambassadors, Tribe Scribes, and the Botetourt Squat. She can usually be found in Tucker watching bad movies while trying to do her homework.
Philip Schueler,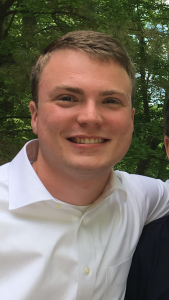 Philip Schueler '22 is an International Relations and English double major. He likes researching his family's past and practicing Spanish in his free time. He is a U.S. Census Bureau stan.
Associate Opinions Editors: Caitlin Noe, Bushra Bablu, Elaine Godwin
Associate Variety Editors: Daly Martorano, Ellie Kurlander,
Linda Li,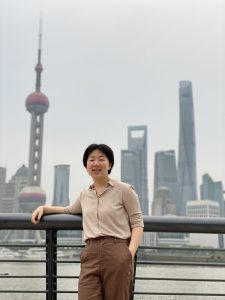 Linda Li '24 is a potential Government major and GSWS minor from Shanghai, China. She loves writing profiles and hearing about people's quirks and talents. Linda aspires to work at a magazine some day; for now, her immediate goals are perfecting a batch of canelés (a French pastry) and achieving proficiency in Japanese.
JR Herman,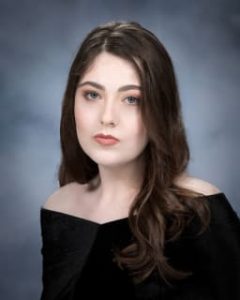 JR Herman '24 is planning on double majoring in Classics and Marketing. In addition to being an Associate Variety Editor, JR serves as Managing Editor of Flat Hat Magazine. Outside of her duties at Flat Hat, JR is involved with the Alan B. Miller Entrepreneurship Center where she works as Communications Program Coordinator, as well as several other campus organizations, including Classics Club, Women in Business, the Gallery literary magazine and yearbook. In her free time, she enjoys nature photography, curling up with a book, baking sweet treats and listening to French music on Spotify.
Madeleine Harris,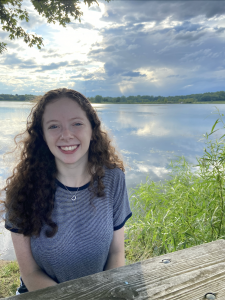 Madeleine Harris '24 is planning on majoring in neuroscience. She is from Northbrook, Illinois, and she started her time on the Flat Hat as an intern in the fall of 2020. Currently she has a goal of finding the best hot chocolate at or around William & Mary!
Associate Sports Editors: Jake Forbes
Associate Data Editor: Leif Mccoy
Associate Online Editor: Ellie Voorhis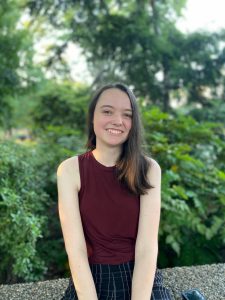 Ellie Voorhis is a junior majoring in government and music. Outside of The Flat Hat, she is a member of Nu Kappa Epsilon, Phi Mu, Pep Band, and James Blair Historical Review.
Associate Photos Editor: Justin Sherlock, Olivia McCarthy