Executive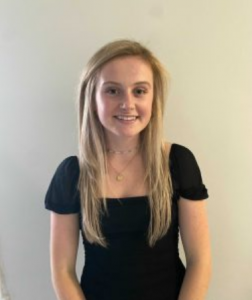 Editor-in-Chief: Molly Parks
Molly Parks is the 113th Editor-in-Chief for The Flat Hat and a junior from Haddonfield, NJ. Molly is double majoring in English and History with an intent to pursue political journalism after graduating. Outside of The Flat Hat, she is involved on campus with the Club Tennis team, Kappa Alpha Theta, and as an Orientation Aide. You can find her around the College at Swemromas listening to The Daily podcast, on the Sadler West Terrace, or at one of the Rec Center barre classes. Please email her at flathat.editor@gmail.com.
.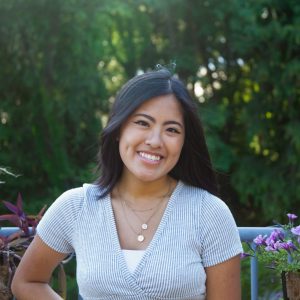 Executive Editor: Vivian Hoang
Vivian Hoang is from Fairfax, Virginia and hopes to use her History and Journalism & Mass Communications double major to uplift marginalized voices through digital media. Outside of the Flat Hat newspaper, she is the Chief of Staff of Flat Hat Magazine, a Writing Resources Center peer consultant, and a teaching assistant in the Speech department. She is especially passionate about topics related to race/ethnicity, identity, anxiety, and burnout. If you spot her on campus, she's probably furiously typing in Swem or driving away in her Squishmobile because she can't be bothered to be perceived publicly anymore.
.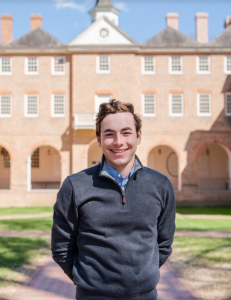 Managing Editor: Jake Forbes
Jake Forbes is a junior at the College of William and Mary. He is double majoring in Government and Public Policy, but has a focus in health policy. In addition to serving as Managing Editor for the Flat Hat, Jake is the President of Club Golf and a member of club gymnastics. He has worked in journalism for nine years and previously served as Editor-in-Chief of the Newtonite, his high school newspaper. Hailing from Newton, MA, Jake is a proud Boston sports fan.
.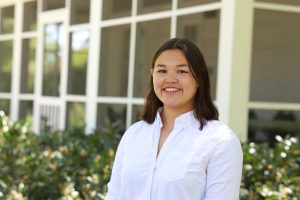 Operations Coordinator: Anna Arnsberger
Anna Arnsberger '25 is a history and government double major from DC. She is currently the Operations Coordinator and previously served as News Editor. Outside of the Flat Hat, Anna is a goalie on the club field hockey team and a member of Innocence Club.
.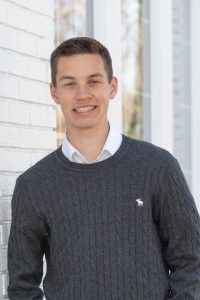 Digital Media Editor: Adam Jutt
Adam Jutt '25 is an economics and math double major. Aside from serving as an opinions editor with The Flat Hat, he is a member of the club tennis team and InterVarsity Christian Fellowship, and enjoys playing basically every sport under the sun (except bowling– he doesn't care for bowling one bit and he doesn't care who knows). In his free time, Adam can normally be found watching SNL, John Mulaney, or Parks and Rec.
News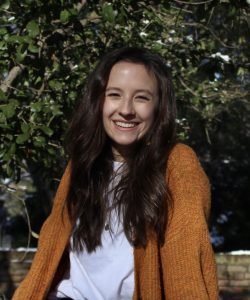 News Editor: Emma Henry
Emma Henry '25 is a History & Environmental Humanities major from Wallingford, Pennsylvania. Outside of The Flat Hat, she works as a Dining Sustainability Intern, a Communications Assistant for the Charles Center, and is a proud member of Veggie Society. Emma can often be found walking in the College Woods, using the Seek app to identify critters, or sipping coffee at Aromas.
.
.
News Editor: Daniel Kalish
Daniel Kalish '25 is a News Editor for the Flat Hat and a sophomore from McLean, VA. Daniel studies Government and Philosophy at the College and is part of Hillel, the Theodore Roosevelt Debate Society and Bike Alliance. You can find him hanging out at the Shenkman Jewish Center or biking up and down DoG street.
.
.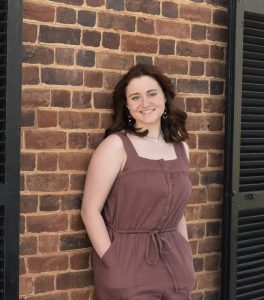 News Editor: Abigail Connelly
Abigail Connelly ('25) is an intended English major on a Pre-Law track. When she's not working on schoolwork, she's likely riding her bicycle for the William and Mary Cycling Team, reading, writing, or hiking and collecting rocks.
Associate News Editors:
Joseph Wehmeyer
Aafreen Ali
Sonia Samantaroy
Ian Harman
Peerawut Ruangsawasdi
Grace Martin
Chief Staff Writers
Hannah Ray
Betsy Mahoney
.
Opinions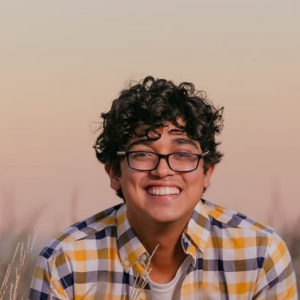 Opinions Editor: Avi Joshi
Avi Joshi '26 is a prospective English major. He is a big supporter of Metal Club. He is also a member of PMA. Contact at asjoshi@wm.edu
.
.
.
.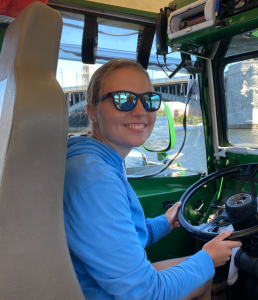 Opinions Editor: Mollie Shiflett
Mollie Shiflett '26 is a history major (probably) from Alexandria, VA who serves as one of the Flat Hat's Opinions Editors. She is also a member of the Women's Gold Club Soccer Team. In her off time, she is probably watching soccer or another sport, hanging out with friends, or thinking about soccer.
.
Associate Opinions Editors:
John Powers
Ellie Kurlander
Lauren Meyer
Bushra Bablu
Damien Kanner-Bitetti
.
Variety
Variety Editor: Miles Mortimer
Miles Mortimer '25 is a sophomore from Bergen County, New Jersey, and hopes to have a degree in Finance. Outside of the Flat Hat, Miles also is a member of the Sigma Phi Epsilon Fraternity, the Culinary Council, the Finance Academy, and also served as an Orientation Aide. In his spare time, he can be found cramming for a test in Swem or buying things from Food Lion.
.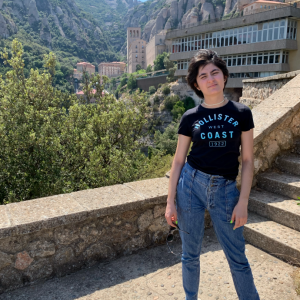 Variety Editor: Agavni Mehrabi
Agavni Mehrabi is looking to double major in Government and Finance. She is from Miami, Florida, where she worked for her high school newspaper before starting her time on the Flat Hat as an intern. In terms of other student organizations, she's a part of Archery Club, Radio Club, Moot Court, and Library Ambassadors. In her free time, you can catch her worshipping the Snicker's Latte, jotting down poetry, or wrangling her friends into mini adventures.
.
Associate Variety Editors:
Grace Saunders
Summer King
Linda Li
Phebe Fahmy
Emma Halman
Ava Edwards
Ashley Cohen
Chief Features Writer:
Gabriel Black-Planas
.
Sports
Sports Editor: Max Grill
Max Grill '26 is an intended CAMS major and currently serves as one of the two sports editors for the Flat Hat. Outside of the Flat Hat, Max is a member of the Sigma Alpha Epsilon and is working on starting the a Frisbee Gold club at the college. In his spare time, you'll probably hear him playing Spikeball on Sunken or kicking pinecones around.
.
.
Associate Sports Editor:
Ryan Cody
Chief Sports Writer:
Elliot Lee
.
Videos
Video Editor: Chris Schneider
Associate Videos Editors:
Greta Bach
Alexandra Nakamitsu
Sofia Najjar
Taiga Lewis
.
Social Media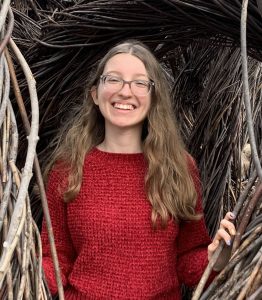 Social Media Editor: Camila Anderson
Camila is a freshman and officially undeclared, but she is thinking about majoring in linguistics and psychology. She is from Arlington, VA, which unsurprisingly makes her another NoVA kid. Keeping with the social theme, she is also the social chair for TBD Theatre! In her free time, she likes to write, read romance novels, play board games with her friends, and watch TV. When the weather's nice, she can be found lounging on the Sunken Gardens and not doing her readings!
.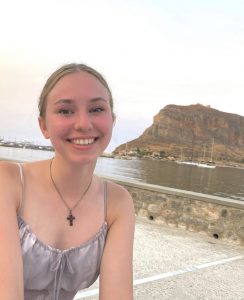 Social Media Editor: Karis Koutsourelakis
Karis Koutsourelakis ('26) is planning on majoring in chemistry and possibly minoring in economics. She is originally from Greece but has lived in Munich, Germany for the last ten years. Outside of the Flat Hat, Karis enjoys playing the guitar, shopping and hanging out with friends around campus. She is excited to be a social media editor after being a Flat Hat intern this past Fall semester!
Associate Social Media Editor:
Audrey Gunnlaugsson
.
Podcasts
Podcast Editor: Yelena Fleming
Yelena Fleming '25 is a Biology Major from Midlothian, Va. Often you can find them working in their marine science lab. If they're not in ISC, you can find her reading or sketching. Go to swemromas order is a peach smoothie.
Associate Podcasts Editor:
Jenine Samara
.
Data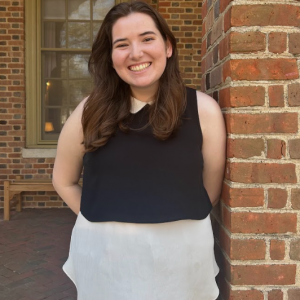 Data Editor: Lisa Coleman
Data Editor Lisa Coleman '25 is an Economics and Data Science double major from San Diego, California. When not frantically squinting at Excel sheets 6 inches away from the monitor, you can find her happily serving coffees as a barista at Swemromas, tweeting about reality tv moments that aired 15 years ago, or enjoying the Matoaka trails around campus. She also loves music, and is a member of William and Mary's music sorority, Nu Kappa Epsilon, and the WM Pep Band, where she plays the flute.
Associate Data Editors:
Shradha Dinesh
Abhayprad Jha
.
Graphics
Graphics Editor: Yelena Fleming
Yelena Fleming '25 is a Biology Major from Midlothian, Va. Often you can find them working in their marine science lab. If they're not in ISC, you can find her reading or sketching. Go to swemromas order is a peach smoothie.
Associate Graphics Editor:
Catherine Storke
.
Copy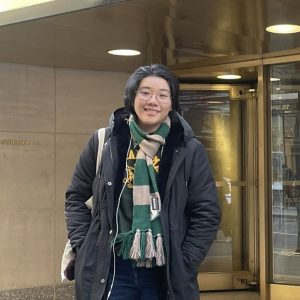 Copy Chief: Crystal Wang
Crystal Wang '25 is an English and intended History major from Charlottesville, VA. Within the campus, she's a Copy Chief for the Flat Hat, as well as a member of W&M Archery and four other on-campus publications. She can be found in Swem, frantically writing the essay she forgot about or in the Sunken Gardens scrolling through tiktok. After college, she plans to go into publishing.
Copy Editors:
Veronica Bondi
Anu Desai
Anastasia Rubis
Annabelle Glassman
Maddie Harris
Caitlin Noe
Fact Checkers:
Maddie Cassidy
Alisha Khodabocus
Jana Smith-Perry
.
Photos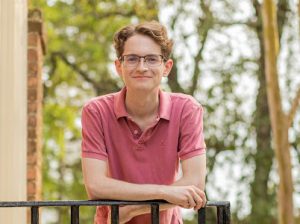 Photos Editor: Ryan Goodman
Ryan Goodman is a government major and soon to be Film and Media Studies minor from Virginia Beach, VA. Also involved with Flat Hat Magazine, done photos for Tribe Athletics, club soccer, the theatre department, and the Ampersand Film Festival. All I do is take photos send help
Associate Photo Editors:
Samuel Li
Elliot Lee
Justin Sherlock
.
Business
External Business Manager: Connor Downey
Internal Business Manager: Julia Patronik
Business Manager: Myles Rescher
.
Office of the Ombudsman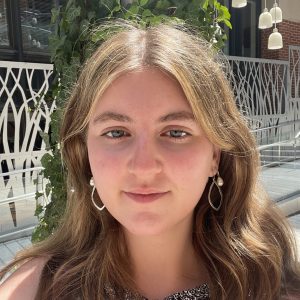 Standards and Practices Editor: Sarah Lynn Devendorf
Sarah is class of 2025 from Alexandria, Virginia, double-majoring in government and history. She is currently acting as the Standards and Practices Editor (Ombudsman) at the Flat Hat. As an independent section of the paper, the office works to oversee ethical and journalistic standards as well as fact-checking of articles. Additionally, it acts as a liaison between the general public and the paper should complaints arise. On campus, she is involved in William and Mary Young Democrats, the National Organization for Women, and the Conduct and Honor Advisor Program (CHAP). In her free time, she sings in the William and Mary Choir and represents the William and Mary Choir on the Fine and Performing Arts Panel for the William and Mary admissions department. After undergrad, she plans on going to law school! Sarah joined the Flat Hat in the fall of 2021.
Associate Standards and Practices Editors:
Jonah Randall
Nora Keely