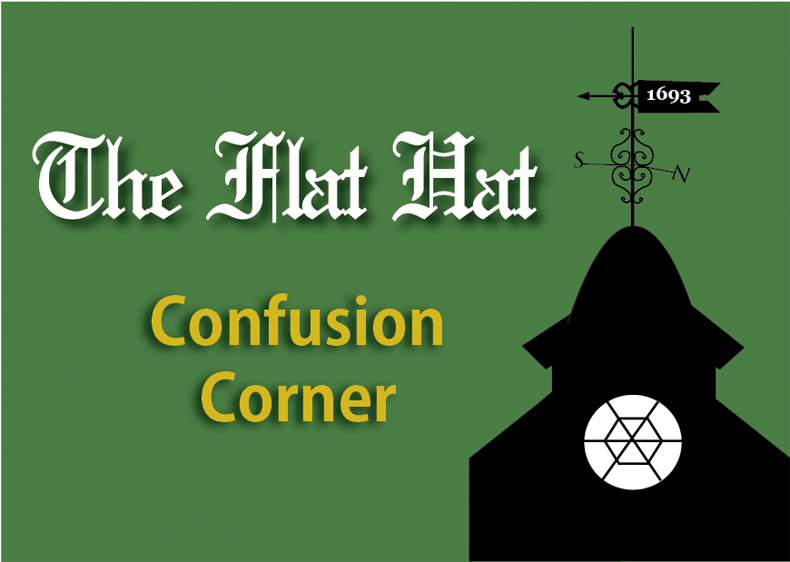 If past experience is any indication, I predict that the next two weeks of weather will fluctuate from below freezing to tsunamis, and then back to icy rain that seeps into even the most waterproof coats. In fact, if the city of Williamsburg invested in a groundhog for Feb. 2, he would be on a direct one-way flight to the Florida Keys before we ever even saw a glimpse of him.
Don't get me wrong: There is nothing I love more than Virginia weather — excluding California's temperatures and all of the weather in proximity to the equator. I love the fall and spring on this campus, especially the beauty of the colorful leaves and flowers that the seasons unfailingly bring us. But, at least during the month of January, the weather has been consistently failing to give me a reason to get out of bed.
When winter does settle in on Williamsburg, it usually brings with it the cold, biting winds and a wintry mix that can keep away even the bravest of tourists. I also sometimes notice that I am part of an unhappier student population. On the first day of spring semester classes, it seemed that syllabi, icy rain and a lack of overrides combined to create a day awful enough to make anyone want to pack up his things and request that at least another month be added to our short winter break.
But complaining won't bring any sunshine. Thinking about all of those college students who live out west or above the Maryland state line — like the resilient Bostonians who brave temperatures below freezing for the majority of their semesters — reminds me that there are millions of students who are currently much colder than I.
However, for those of you from Texas, California and Florida, I apologize sincerely for the high school tours that made you fall in love with the College in April, as it turns out, we have less sunshine than Seattle. As my fellow Virginians,  although the northerners make fun of us for using umbrellas when it is snowing, our state is neither north nor south, so we might as well get used to being outcasts anyway. If you are from the Midwest, however, I would say that you are the luckiest of all, because every temperature that Virginia can throw at you will still leave you a hefty 20 degrees warmer than the mildest of Wisconsin and Michigan winters.
On the bright side, no matter what kind of weather February ends up throwing our way, I have learned in my astronomy class that thankfully, spring and summer are inevitable. The earth will not stop turning, and one day soon, we will once again skip our classes to spend a wonderful day at the beach tanning our chronically pale winter skins. Our winter jackets will finally be tucked away in the darkest corner of the closet, and the shorts already on sale at J. Crew will finally leave the shelves.
Until then, I wish you warmth and luck, my friends — because in this upcoming month of February, we will most certainly need it.
Dasha Godunova is a Confusion Corner columnist and enjoys sloshing through the deepest mud puddles on her way to class.