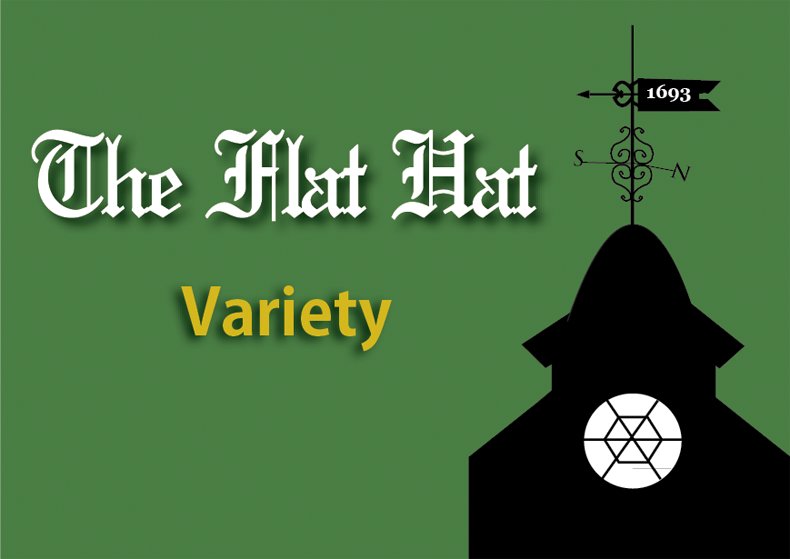 For some students, religion may be a relic from their lives before college — beliefs their parents or grandparents subscribed to, but something they didn't take up for themselves. Some students never may have had an affiliation with an organized religion. On the opposite end of the spectrum, many students choose to make religion a central part of their daily lives. Campus Ministries United at the College of William and Mary currently consists of 22 different religious organizations of all different faiths and denominations with the goal of helping students pursue their chosen faith.
The goal of most religious organizations is to help students maintain their faith during the busy and hectic school year. One of the most basic ways they help facilitate active church membership is by directly engaging students through intimate, student-led groups. The Baptist Collegiate Ministries, for example, is comprised of four "families," which are each led by two students. The families meet once a week for small group bible study, prayer and discussion.
"I lead [a family group] called the Inklings named after Tolkien and C.S. Lewis' group. We have families called Rebuilding Berea, a women's group and a graduate's group, so we play to every major type of person on campus," Graham Bryan '13 said. "We call them family groups because the goal is to get people together in a more personal environment where we can really invest in each other's lives. … It helps you grow more as a Christian."
Other ways religious organizations engage their members is through campus ministers. Many of these groups have non-student staff to help students — every month CMU has a different minister on call to help students with any issues they might be facing. Some smaller groups, such as the Hindu Student Alliance and the Sikh Student Sangat, don't have any kind of campus minister, but many groups are involved with local churches and places of religious worship and provide transportation to such places.
"We try to have [as] many resources as possible for students to use," Matthew Baker '13, president of William and Mary Balfour Hillel, said. "That could be by connecting with Temple Beth El. We work very closely with them by letting students know about all the services that go on there. We also put on our own religious services and dinners. For example, at the end of March, we have Passover, and that includes a large dinner called the Seder. … We hold a Seder for the Williamsburg community at large."
Students can engage their interest in spirituality through a number of different course offerings on campus. The religious studies department offers a variety of classes, from surveys of different religions like "Religion in East Asia," to more abstract courses like "Theory of Religion." The philosophy department teaches courses on the philosophy of religion and ethics.
Judaic studies is an interdisciplinary major that combines religious studies, Hebrew and history courses. However, most members of campus religious organizations don't major in their specific faith.
"There are people who take philosophy classes or religious studies if they're interested in that, but that's definitely not the primary major of those involved with CCM," Dan Johnson '13, fellowship chair of Catholic Campus Ministries, said. "I'd say we're much [more of a] widespread organization. We have a lot of people who are involved in government, history, bio, econ; I myself am a psychology major."
Despite all of the resources available to those of different faiths, the college environment can still challenge both the historical and moral facets of religious belief. Some parts of history may contradict history as it is portrayed in holy texts. Many religions also condemn indulgence in alcohol and sexual promiscuity, both of which can be prevalent in a modern college environment.
"I think being in the college social environment has both challenged and strengthened my faith," Johnson said. "It's challenging to live in a culture where people don't share the same beliefs as you. … It can be challenging [to have] a friend [who] may or may not share your same beliefs. It's hard learning how to approach that and how to share a certain discourse with them across two conflicting beliefs, but on that same note it helps strengthen my faith. … Being challenged helps me reflect more on it and think about what I'm doing instead of just blindly going along with it."
Despite the different beliefs students have, Bryan feels such differences make the College what it is. He thinks many people make the false assumption that most students at the College are unaffiliated because the school is a secular institution.
"I wouldn't say the campus is exceptionally secular," Bryan said. "I have never at William and Mary, with or without BCM, felt like an outsider."
Despite the generally tolerant and accepting nature of the College's student body, diversity efforts are still an active part of many campus religious organizations. Hillel, the Hindu Student Alliance and the Muslim Student Association are all affiliated with the Center for Student Diversity, which strives to foster cultural understanding and discourse within the campus community. Hillel, for example, has worked with Dining Services in order to create awareness of religious dietary restrictions.
"Hillel has worked with Dining Services to ensure meals … adhere to the Jewish laws," Baker said. "We are grateful they were responsive to us. … In general we feel very supported by the College."