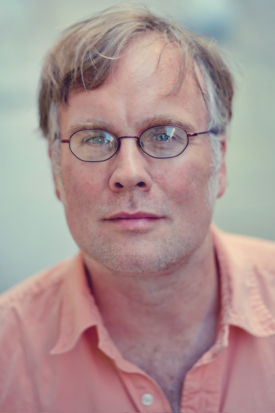 Neurodiversity advocate and author John Elder Robison will serve as the College of William and Mary's scholar-in-residence this year and will co-teach a class on neurodiversity at the College during the spring 2014 semester. The class is being taught and developed by Robison, professors Josh Burk, Cheryl Dickter and Janice Zeaman of the psychology department, Karin Wulf of the history department and Dr. Warrenetta Mann, the director of the Counseling Center.
Robison, who was diagnosed with Asperger's Syndrome at the age of 40, is not new to the College; he spoke on campus in 2012.
For Robison, neurodiversity means the reclassification of mental conditions that have historically been seen as illnesses. According to Robison, some of these illnesses are not illnesses at all.
"I believe neurodiversity is the idea that neurological differences like autism and ADHD are the result of normal, natural variation in the human genome." Robison said in an email. "This represents a new and fundamentally different way of looking at conditions that were traditionally pathologized."
Wulf asserts that neurodiversity eludes concrete definition and is a multifaceted issue.
"I think it's a question that doesn't really have an answer," Wulf said. "Is it an idea? Is it a set of practices? Is it a rights movement? What is neurodiversity?"
Robison will teach at the College as a result of efforts of the College's Neurodiversity Initiative, which Wulf started in 2011. Wulf, whose 12-year-old son lives with autism, noticed that some of her students shared traits with her son and wanted to see what the College was doing to help its students live with autism spectrum disorders. According to Wulf, the results were less than desirable.
"We didn't have a campus climate where students might speak openly about autism," Wulf said.
Although the College's Neurodiversity Initiative has mainly focused on autism, Wulf stressed that the Initiative's aim is not geared solely toward students living with autism.
"We're always talking about how things we're discussing about autism apply to … forms of brain difference," Wulf said. "We have been more focused on autism, but many of the things we talk about and work towards … really have much, much broader application."
Danielle Thomas '14, head of the neurodiversity student group, believes Robison's stay at the College will also prove beneficial to students not on the autism spectrum.
"He can provide another perspective of being in the world," Thomas said. "He brings another level of thinking to what he does, and that can be very important and influential to people who are not autistic."