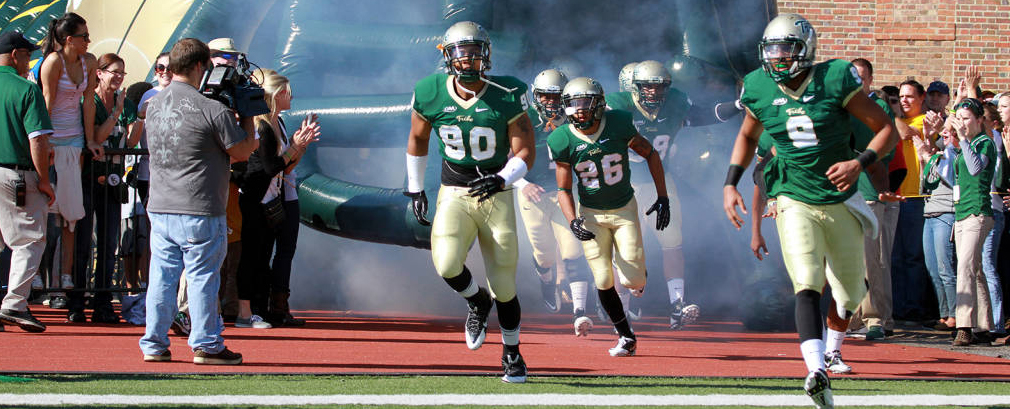 After knocking on the door all season long, William and Mary has finally cracked into the top 25 polls. Now comes the hard part: proving the Tribe deserves its high ranks.
After two convincing home wins against James Madison and New Hampshire, the Tribe seems to be peaking, going into a pivotal road matchup against Delaware. Last Saturday's 17-0 romp over New Hampshire at Zable Stadium was the team's best performance on both sides of the ball this season.
It is not easy to overstate just how well the Tribe is playing defensively this season. New Hampshire's offense was never in a credible position to threaten the College's goal line through an entire 60 minutes, even though the Wildcats came in averaging 34 points per game. Saturday's defensive stranglehold made the Tribe the No. 1 scoring defense in the Football Championship Subdivision.
A similar story occurred a week earlier against No. 18 James Madison. The Dukes threatened to score throughout the Homecoming game, mainly due to favorable field position caused by the Tribe offense's three lost fumbles. However, James Madison was consistently frustrated by the resilient defense. JMU's sole touchdown was essentially negated by junior safety Jared Velasquez's electrifying 90-yard interception return for a touchdown.
For all the talk about the Tribe defense, the offense has played equally well. Senior quarterback Brent Caprio has quietly revitalized a long-dormant passing attack and unleashed the Tribe's athletic stable of wide receivers, headed by junior Tre McBride, junior Sean Ballard and sophomore Christian Reeves. In his first start of the season, Caprio threw for 241 yards against New Hampshire, the most passing yards the Tribe has accumulated all season.
"Cap[rio] really helped us out, and I thought we had a good thing going," Reeves told Tribe Athletics. "We'd like to continue going with that."
With the Colonial Athletic Association championship likely out of reach, the Tribe has three more games to impress voters enough for an at-large bid into the FCS playoffs. The College's next two matchups are against teams directly above it in the conference standings, Delaware and Towson.
No. 21 Delaware poses a potent obstacle to the Tribe's playoff aspirations. Returning home from a comeback victory against No. 11 Towson, the Blue Hens are on a three-game winning streak and primed to contend for the CAA title. Quarterback Trevor Sasek threw for 330 yards with three touchdowns against Towson. Sasek and his three favorite targets, each of whom had over 70 yards receiving against Towson, will be difficult for senior safety Jerome Couplin and company to contain.
All three of the Tribe's losses have come on the road, while the Blue Hens hold a 5-0 record at Delaware Stadium this season.
"It's always a big game when you play at Delaware to a full house, and I'm sure it will be Saturday," head coach Jimmye Laycock told Tribe Athletics. "They're on a roll, and if you think back to last year, they beat us here 51-21."
The Tribe's showdown at Delaware will start at 3 p.m. Saturday.