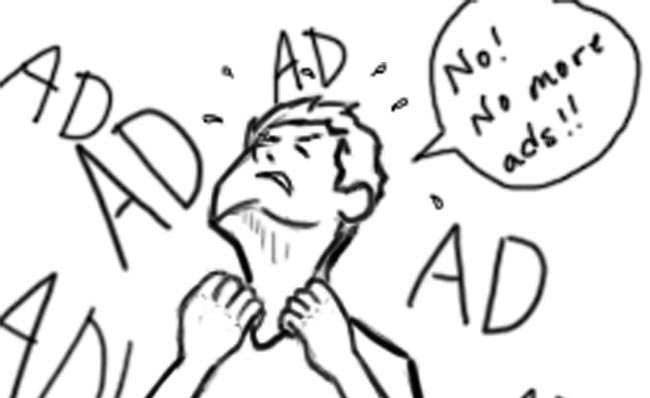 "Continue watching: next episode playing in 14 seconds."
I've been in this position many times. Do I let the next episode play or do I stop and actually get some work done? Netflix seems to be designed for the procrastinating college student. Episode after episode plays automatically with no commercial breaks to interrupt the binge.
No commercial breaks.
Watching TV this way is a pleasant diversion from the advertising-ridden norm. It allows viewers to avoid the approximate eight minutes of advertising shown during the average 30 minute TV program. Many college students choose to watch TV using Netflix, which is advertisement-free. For shows that Netflix doesn't provide, many turn to services like Hulu, which shows about a minute and a half of advertising during a 30 minute program — still less than what is shown on TV. Students who have TVs in their dorm rooms sometimes use them as just a larger platform for watching their shows through online services, rather than live TV.
YouTube's pre-roll ads last between 15 and 60 seconds, with ads longer than 30 seconds giving the option to skip after five seconds. The free version of Spotify often plays a one-minute ad segment in the middle of a listening session but offers Spotify Premium to those users who will pay a fee each month to avoid hearing advertisements. Sitting through an entire 30-second video ad without the option to skip straight to content or having your music interrupted by an ad spot seems almost torturous, but people all over the country sit comfortably on their couches devoting an average of two years of their life watching commercials on TV. The average American spends a higher percentage of their life watching commercials than they spend in the bathroom.
Yet, when some students at the College of William and Mary hear the advertisements for local companies at football games they are annoyed and jolted by their sheer commercialism. They are indignant and bemoan the necessity to run an ad after ever play.
Students at the College, while active in many spheres beyond this campus, have the potential to feel almost completely sheltered from commercial advertising. When we do encounter it, we are often shocked and angry that commercial interests could invade what we often see as our personal space. Since I've been at the College I have not once felt bombarded by commercial advertising. I hear the Spotify ads and the announcer at the football game mention a local business, watch the YouTube pre-rolls, and see signs, but I don't feel suffocated by the commercialism. Although the influence of commercial advertising seems ultimately unavoidable, life at the College can come pretty close to commercial-free and that makes me think: If the College can do it, why can't America try?
Email Emily Chaumont at emchaumont@email.wm.edu.