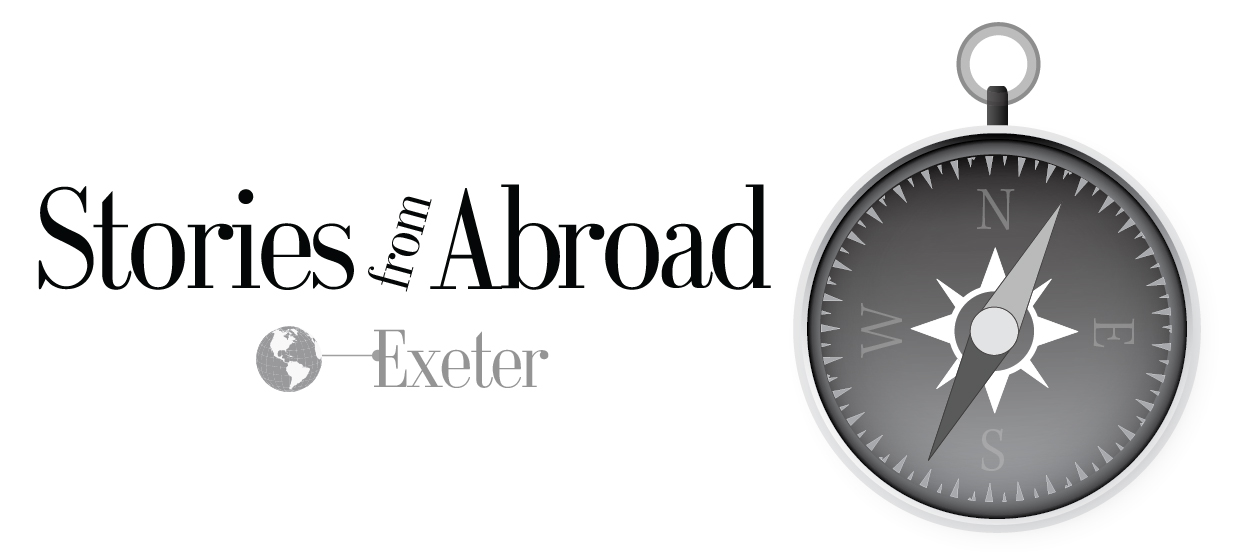 I stepped outside the Gare du Nord train station in Paris, France. All around me, the streets were filled with people speaking French. I suddenly realized that my knowledge of French consisted of basics like "bonjour," "merci" and "Voulez vous coucher avec moi ce soir" from the song "Lady Marmalade" — which, if you know the translation, was not going to help me get to my hostel.
When traveling to a foreign country, moments like this could be scary to some. It feels isolating to realize you don't speak the most common language, and you don't really know where you are. But since the most recent places I travelled to have been prominently English-speaking nations, I forget that I actually find it exhilarating. For me, finding my way in a place I don't know is truly traveling.
I began my mainland European travels by visiting my friend Ti in Paris. She has been studying with a College of William and Mary program as well. It was my first time there; like many before me, I fell in love with the city. It is undoubtedly beautiful and there is something simply magical about Paris. What I like most about the city is how social and open it feels. Everywhere you look, there are sidewalk cafes where friends gather to eat and drink. The parks and riverside are always bustling with people. The city feels alive.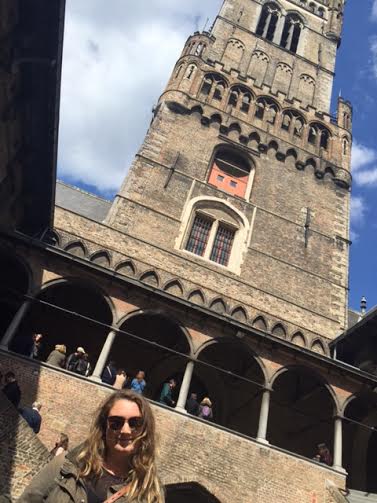 Since I was not staying in Ti's dorm, there were times when I explored Paris alone. On my first night there, I went to visit the stunning La Basilique du Sacré-Cœur de Montmartre, which was a short walk from my hostel. These walks opened my eyes to some issues that female travelers face.
An important part of being a tourist is being aware of scams. Before travelling to Paris, I had learned about a scam in Paris where streets vendors will put a small wrapped bracelet around the arm of a female tourist and when she cannot get it off, they demand five euros. Even with my knowledge of this scam, I was shocked by the aggressiveness of these vendors when I faced it. I was walking up to Sacré-Cœur when I had to walk through a crowd of men "selling" these bracelets. Even despite my protests in French, two of men grabbed both of my wrists and attempted to force the bracelets on. After many verbal protests and physically trying to pull my hands away, I was able to fight them off, but as I was walking away from them I had to listen to lovely catcalls.
This happened again the next day at the Eiffel Tour, but I didn't let this color my view of Paris. It is just one downside of traveling alone as a woman because these vendors do not go after men or a woman that is walking with a man. All I can suggest is people do research before they go somewhere so that they don't fall prey to such scams.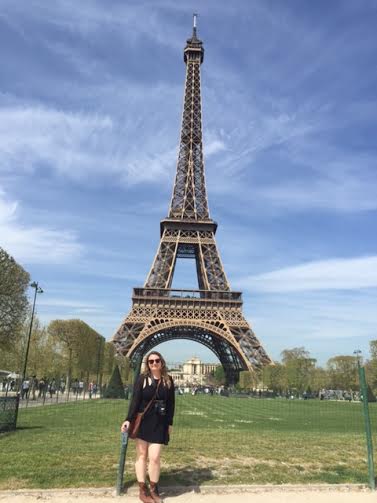 After three days in Paris, I travelled to Antwerp, Belgium to see my Belgian friend, Frank, who took me on a road trip to the idyllic Bruges. The cobbled streets, canals and medieval buildings are absolutely charming. I had a wonderful weekend trying Belgian delicacies such as white asparagus, waffles, croquettes, cuberdon and of course Belgian beer. There is something wonderful about being shown a place through the eyes of a local.
Once I bid adieu to Frank, it was on to Leiden, Netherlands to see Julia, another friend from the College. It's great to reunite with friends who are also studying abroad. Both Ti and Julia seemed so very happy and had grown and matured so much. It's really wonderful to see how happy my friends have been with their decision to go abroad.
Julia and I took the short train ride to Amsterdam and met up with a friend of mine from Exeter. The weather was great for exploring this cool city. One of my personal favorite stops was the Rijskmuseum, which is home to famous paintings such as Rembrandt's "The Night Watch" and Vincent Van Gogh's self portrait. This trip exposed me to a lot of famous art, as I also visited the Musée de Lourve in Paris, where I saw the Mona Lisa. It is unreal to see such famous works in person.
Now I am back at Exeter, gearing up for a final English paper and a final exam. Since the semester is winding down at the College, this will be my last blog, but I'm here until mid-June.
I cannot believe how fast the time has gone. It's hard to put into words what this experience has meant for me. I've made forever friends and travelled to incredible places. I think the best part of studying abroad is how much it forces you to grow as a person. Living abroad, away from your family and friends, puts everything in your life into perspective. I only hope I retain that perspective when I return home.
I could not recommend enough that you go abroad. Yet again, I am deferring to a quote to say what I am unable to. In the words of Pico Iyer, "And if travel is like love, it is, in the end, mostly because it's a heightened state of awareness, in which we are mindful, receptive, undimmed by familiarity and ready to be transformed. That is why the best trips, like the best love affairs, never really end.
Thanks for reading.