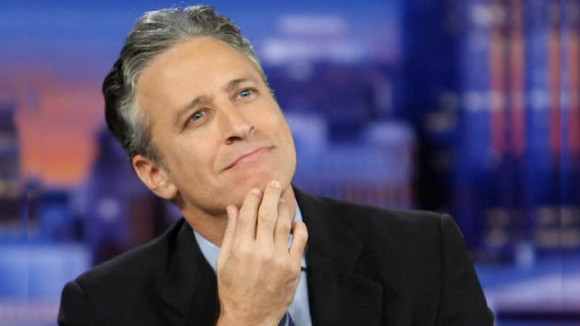 Three weeks have passed since one of the College's most well-known alumni stepped away from his day job. After 16 years of inspired commentary and vicious Fox News takedowns, Jon Stewart '84 retired from the Daily Show with a classy farewell episode capped by a live Bruce Springsteen performance.
While having The Boss perform at your retirement party is certainly a goal worth striving for, this longtime Stewart fan can only hope that this isn't curtains for Jon. Beyond the humor, his voice and presence are too important to have disappear completely. So even though I think we all agree Mr. Stewart could use a well-earned break, here are a few ideas for next career steps for one of my favorite unemployed comedians.
1. Documentary filmmaker
This is the option I'm rooting for. Stewart clearly was tired of the day-to-day responsibilities of hosting a show that was, well, daily. His former colleague John Oliver has demonstrated the viability of in-depth, humorous storytelling about pertinent social issues. Stewart has directing experience from his film "Rosewater," and it would be fascinating to see what he could do with more than 30 minutes a night.
2. Link up with Adam Sandler for "Big Daddy 2"
If he decides against the documentary route, Stewart and Sandler could bring back their classic from our childhoods, "Big Daddy." While the first movie didn't really call for a sequel, lord knows Sandler could use a lift, as his latest film, "Pixels," is polling at 16 percent on Rotten Tomatoes.
Clueless former governors of red states aside, there are some serious questions surrounding the characters in "Big Daddy." Did Julian warm up to Stewart's character? How did Sonny and Layla's marriage turn out? And whatever happened to Scuba Steve? I can't be the only one who wants answers.
3. William and Mary professor
Government? Media studies? Just about the only thing holding Stewart back here would be his obvious disdain for formal academics. The guy is on the record as saying that bong hits and soccer practice were what got him through his four years in Williamsburg. Also, they'd probably have to hold his office hours in Kaplan Arena to meet the demand. Either way, I'd refresh Banner every 30 seconds on Registration Day to take a class about the polarization of American politics taught by Professor Stewart.
4. Director of Political Strategy at Freedom Partners
Can't turn down a fat payday from the Koch Brothers. Just kidding, we know this won't be it.
5. Return to stand-up comedy
So many comics hit it big in the entertainment industry after doing years of standup, only to never return to their original art form. While there isn't as much glory in a stand up special as there is in a nightly satire show, Stewart's years of keen observation from his time at "The Daily Show" could make for a great stand up special about American political culture. I'd rather hear him discuss the comedic aspects of our political system than just about anyone else.
Regardless of which direction Stewart goes in, we know from past interviews that he will simply see it as a continuation of his work as host of "The Daily Show." He told The Guardian earlier this year that if he left the show he would continue to "do what I'm doing. Whether it's standup, the show, books or films, I consider all this just different vehicles to continue a conversation about what it means to be a democratic nation."
And that's the thing. Stewart's voice has become critical to our national conversation about what it means to be a democratic nation. Whether it was a somber, passionate voice after tragedies like September 11, the Charleston shooting or, thankfully more often, a lighthearted look at the ridiculousness of American politics, Stewart helped us make sense of things that should have been complicated and laugh at things shouldn't have been funny. Here's hoping that voice isn't absent for too long.