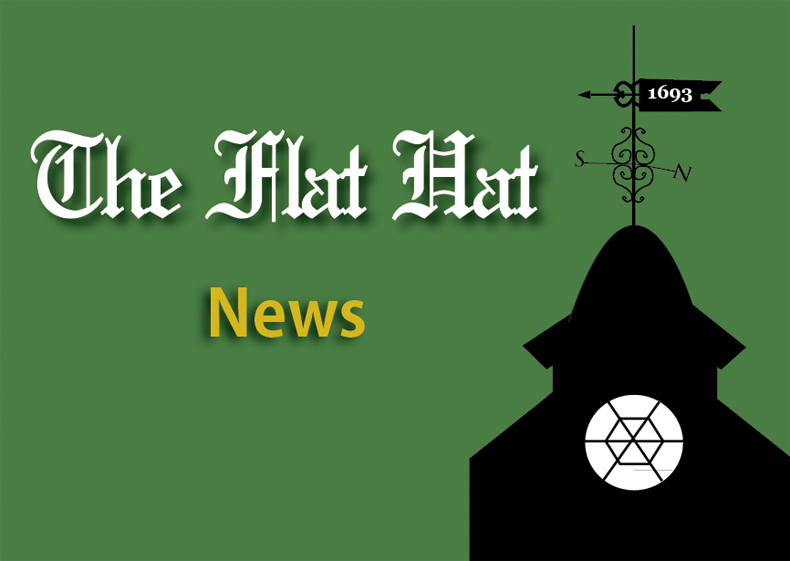 The recently released Campus Security and Fire Safety Report for the College of William and Mary showed that liquor law violations are still the most common offenses.
The William and Mary Police Department's report included crime data from the past three years. Working in tandem with other campus officials, the Office of Compliance and Equity provided the policy statements and disclosures required in the report, which is published annually in compliance with the Clery Act. Provost Michael Halleran sent a link to the report to the College community through a campus-wide email Sept. 30.
"This report is required by a federal law known as the Clery Act," Halleran said in the email. "The report contains policy statements and crime statistics for the school. The policy statements address William & Mary's policies, procedures and programs concerning safety and security, for example, policies for responding to emergency situations, handling reports of sexual offenses and providing fire safety education and training programs to students and employees."
The report details the College's structure, prevention and response for campus security, sexual assault, dating and domestic violence, stalking and emergency management. The fire safety report includes crime statistics for all campuses of the College.
Underage drinking is still one of the largest criminal issues facing the College. In 2014, there were 44 arrests and 234 referrals for liquor law violations on campus. This is a significant decrease from the 65 arrests and 454 referrals in 2013. Drug law arrests increased to 21 in 2014, up from 14 in 2013 and 11 in 2012.
In 2014 Burglary incidences returned to 2012 levels with 12 occurrences, compared to 22 in 2013. In the past three years, there have been six instances of motor vehicle theft.
William and Mary Chief of Police Deborah Cheesebro said in an email that the College is, on the whole, a safe place for students.
"Generally speaking, William & Mary is a safe community," Cheesebro said in an email. "We do experience some types of property crimes, but any type of assaultive crime is rare on campus."
Cheesebro emphasized the need for members of the College community to look after their own safety.
"Although William & Mary is generally a safe community, it is still important for community members to be attentive to their own safety practices on a daily basis," Cheesebro said. "Students, faculty and staff should continue to be aware of their surroundings, use locks and access control mechanisms consistently, and report any suspicious activity to W&M Police.  We also encourage the community to use the free Rave Guardian safety app to check in with family, friends, W&M police or others you trust to help you stay safe both on and off campus."
She added that the College has taken measures to improve campus safety.
"Already, the College has started implementing recommendations from the Task Force on Preventing Sexual Assault & Harassment," Cheesebro said.  "This will be very important work for the community to complete; as no member of the W&M community should have to fear being subjected to harassment or any type of domestic or sexual violence. Additionally, it's important that we continue to assess and implement continued safety education, safety and security technology, campus lighting, and other best practices, continue to provide advanced training to our Department police officers in areas of crime prevention, investigation and critical incident response, and continue our work in the W&M Threat Assessment Team and the W&M Education and Violence Prevention Committee to assess and mitigate potential incidents of violence."
Student Assembly Vice President Catie Pinkerton '16 said in an email that she has always felt safe on campus, but that her experience does not necessarily hold for everyone. She also warned against student naivete.
"I think one of the greatest threats is feeling untouchable," Pinkerton said in an email. "Too often students are stuck in the William and Mary bubble where they think nothing bad will happen to them. Be smart; take precautions to ensure that you are putting yourself in safe situations."
The fire safety statistics showed that there were 301 total false fire alarms in 2014; communal cooking areas were found to be the primary cause, happening 69 times with private cooking areas coming in second with 61 occurrences. The only real fire reported in the last three years occurred in Ludwell 500 in 2012.
News Editor Amanda Williams contributed to this article.